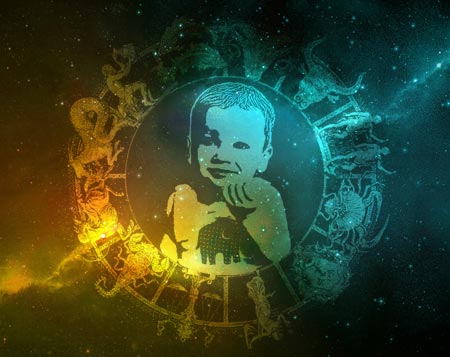 Birth Horoscope
Author: GaneshaSpeaks Team
Discover what the future has in store for you
Use the power of Astrology to understand yourself in a better way and get a sense of direction and purpose in life. The cosmic imprint of the stars has a profound impact on your life. Unravel your true potential through the Birth Horoscope report, being offered for free.
Understand yourself better
Get answers to all the questions that you have regarding your future prospects using the Birth Horoscope Report. Get an indication about the challenges that you are likely to face in life and equip yourself to handle them effectively.
Carry forward your journey of life with confidence
Unravel how your life is going to unfold in various spheres such as love, relationships, finance and career among others. This free report helps you to take clear and effective actions to invite peace, prosperity and contentment in your life.

Report Details
√

Brief but informative description of yourself

Through the various free horoscopes such as Lagna horoscope, Navamsha horoscope and planetary details presented in the Birth Horoscope report, you can get information about various characteristics of your personality.
√

Inexpensive and effective remedies

Get information about various remedies to counter the negative effects of adverse planetary combinations.

Testimonials
More than 10,000,000 satisfied customers and counting !!
This report has provided my business analysis more accurate than my accounts!!He he!!on the serious note I can say that this report helped me a lot to take certain decision well in advance. Thanks to the team
- Mr. Ranka, Mumbai
I am one of those who would not purchase things online. I am sure there will be many people like me. Buying a Yantra from GaneshaSpeaks.com was a major decision for me as I had to buy online. To my great surprise, the entire experience, right from selecting a Yantra to receiving it, was hassle-free. I must appreciate the team's efforts to ensure that there was no delay in the delivery of the Yantra.
- Nirmal Kumar, Bhopal

Why and How
√

Why should I get this free report? To understand yourself in a better manner.

To help you be better prepared in facing any challenges that you may face in life.

To help you identify a premium service regarding any area of your life that you feel needs a detailed understanding.

How will this guidance be helpful to me?


√

You can be a better individual and at peace with yourself once you have a deeper understanding of yourself. This report can guide to the harness the power of favourably placed planets in your horoscope in a better way.

This report can assist you in facing all the difficulties and adversities in life with confidence and faith.

Get information on various remedies that can ease your difficulties and negate the negative influence of malefic planetary combinations.



Frequently Asked Questions
√

Will my personal information be kept confidential?

Don't worry! Ours is a very secure system. Plus, as a policy, we do not disclose any of our client details or questions to anyone, at any cost. You can be assured of complete confidentiality. Since you will get your report via email, you don't have to worry about anyone else finding out about this.
√

Will I be prompted again and again, once I get a Free Report from your website?

Once you take a Free Report from our website, you are deemed as a registered member of our exclusive database. Hence, you will be on our email list and shall get regular, but non-obtrusive, e-mailers about our latest or special offers. However, you always have a choice to un-subscribe from our mailing list. Also, all our emails are customer mail-box friendly! Trust us, we will not spam your mail box ever!
√

How can I save my Birth Horoscope report?

As you order a Free Report from us, apart from the instant answer that gets displayed on screen, we also send across an email with your complete Birth Horoscope. This ensures that the answers remains with you for future reference, even when you log out. Please ensure you give us an email id that is 100% private yet functional.
√

Can I avail the same report multiple times and for multiple people?

Yes. You can avail a Free Report any number of times, for any number of people, using the same email id registration. However, we suggest that you urge these people to use their own email ids to get their report, as it will enable them to get their personalised daily horoscope too.
√

What if I wish to know more regarding a particular area of my life?

After going through your Birth Horoscope, if you wish to have an in-depth and detailed information about any specific area of your life, you are requested to browse the various sections of our website and go through the list of products displayed therein and select the service that you wish to avail. If you have any difficulty in this process, you are welcome to contact our customer care executives on +91 79 61604100 (10:00 AM – 6:00 PM IST, only on weekdays) or email contact@ganeshaspeaks.com