LEO MAN AND SAGITTARIUS WOMAN COMPATIBILITY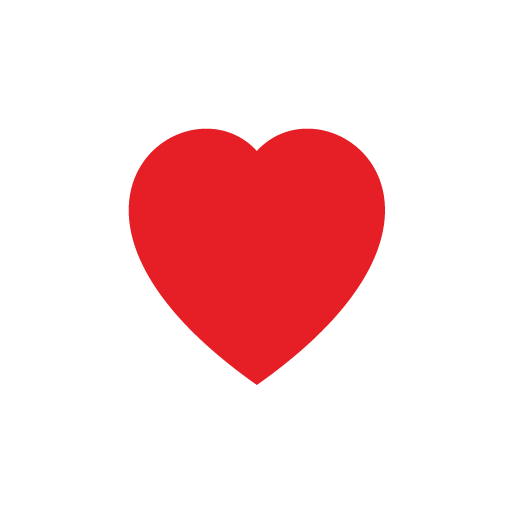 Leo Man And Sagittarius Woman: Nature Of Bonding
Leo man and Sagittarius woman both belong to the Fire element, making their relationship full of fire.
A Leo man and Sagittarius woman are givers and their relationship is peaceful. He is best at giving the required space and time to his partner.
A Leo man is a ruler of his mind. A Sagittarius woman is a down to earth being who doesn't wish to lead. She will happily give the reigns to someone else who wishes to lead.
Sagittarius personality lady is a stickler for freedom and is untameable. She cannot stand the clingy attitude. A Leo man is just whom she is looking for, for he respects and honour's his partner's needs.
Both a Leo man and Sagittarius woman are extremely giving and do not wish to gain anything from the relationship but respect and love.
They are extremely social and assertive in life, making it an ideal relationship to be in. Their relationship doesn't see monotony and should a phase lash between them, she will be quick to demand change.
Leo man and Sagittarius woman are intense, passionate and intimate people who keep things enthusiastic and happy.
Sagittarius women are explorers and they love to unlock the mysteries of the world. A Leo man is passionate and extremely expressive of his feelings (read more on Leo personality traits). It is a way of how they communicate.
A Sagittarius woman can be spellbound by the exceedingly intense gestures. So a Leo man needs to keep this in mind.
Leo man and Sagittarius woman both value fidelity, respect and truth and do not indulge in mind games of any sorts. However, she can be highly impatient and fall out of a relationship easily.
Insecurity and possessiveness reside in the nature of a Leo man. Their intense feelings to dominate and control lead to arguments or fall outs with friends or family.
She is straight-forward about her feelings, leading her partner to be open about her freedom. Both signs from 12 zodiac signs are sensually expressive and need intense lovemaking to fill their lives with excitement.
She wishes to have fun while he can be full of himself at times. They keep the flame of passion and romance alive even after decades.
Leo Man and Sagittarius Woman: Love Affair
Considering their stubborn natures, the compatibility between Leo man and Sagittarius woman is relatively higher.
Leo men are valiant creatures who may be perceived as perfect beings. Sagittarius women, on the other hand, are extremely frank and wouldn't encourage a Leo man's increasing ego.
Because of his unyielding ego, he can be hurt when he sees his close ones being critical of him. There is a different man who is kind and gentle behind the camouflaged brave-heart.
She can be annoyed by the want to be clingy of a Leo man. They need communication so that there are no unwanted surprises between Leo man and Sagittarius woman.
Leo Man and Sagittarius Woman: Level of Understanding
Leo and Sagittarius are a zodiac love match made in heaven. Their fierce chemistry brings in a lot of optimism in a relationship. Their fiery energy keeps the flame of enthusiasm and fun alive.
Being fire elements, they might overwhelm each other. They make sure their life is filled with love, joy, fun, and laughter. However, what burns brighter also, burns. Their hot-temper can get in the way of their happy relationship.
Male Leo and female Sagittarius have been utmost careful of their actions. They need to be alert, attentive and extremely understanding of situations when their paths meet or diverge for a successful relationship.
Leo Man and Sagittarius Woman: Benefits and Challenges
Their zodiac signs depict fire that makes them highly compatible. They are fun, easy-going and assertive in life. They may be best of friends but not best of lovers for she isn't as romantic as she is expected to be (read more on Leo man in love).
They appreciate kindness, optimism, and generosity and are highly frank with each other. He may take things to heart and be critical about them. Leo man and Sagittarius dates might be pitch perfect and they shall enjoy living in the moment.
Love comes easily to them for one another. She will help him become wiser and easy-going and allow him to see the world differently. They shall be extremely into each other making it a serious relationship.
Their desire to be powerful keeps them on the go. As friends, they realize their potentials and what another has to offer them. He will fall for her adventurous and high-spirited nature.
They want a long-lasting and fun-filled relationship. She will fall for his genuine nature and kind-heartedness.
Leo man and Sagittarius woman are sexually compatible people and like any other fire sign, indulge in a passionate and intense lovemaking relationship. They shall love to experiment in this intimate life.
She will appreciate his efforts, exactly the kind he wants. He will be affectionate, exactly the kind she wants. They wouldn't hesitate to experiment and will keep things on the go.
Leo man and Sagittarius woman pair will explore new horizons to conquer. He loves the spotlight. While, she is fun, social and flirty. It can get difficult to get other's attention but, will find a lot of common ground when they get talking.
Leo man wishes to dominate everything and everyone. Sagittarius can change that about Leo for he will always be careful around her.
Differences start to arise when their difference surface. His obstinate nature of never listening and her easy-going nature can cause problems.
He would want all of her attention while she might not be interested in making him, her centre of gravity. She is a free person who enjoys being outdoors.
He can get even more dominating with time while she wouldn't let him chain her down anymore. She might not take him critically and laugh things out. This may give birth to problems and differences.
The undying love that lies between Sagittarius and Leo star signs will keep things going. He will be aware of his responsible nature and will be completely devoted to her.
He might expect the same from her but due to her contrasting nature, she might not be able to satisfy him with his particular need. Once she commits herself to him, she wouldn't need anyone else.
She should keep in mind that her freedom does not get in the way of their relationship. His ego can be bruised easily with her harsh words, but if Leo man and Sagittarius woman leave their drawbacks behind, they will undoubtedly live a compatible life together. Read about Sagittarius man and Leo woman compatibility.