Sagittarius Women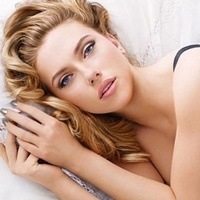 Scarlett Johansson
The women born under the Sign Sagittarius are truthful, idealistic, and have a great sense of humour. They wish to learn things from their own experience, instead of relying on second-hand opinions. This is why they like to meet different people, share experiences, and experiment with different things. Read on to find out more about the Sagittarius women. Also, try the Birth Chart based personalised service
Life Prediction – Overview
.
The women born under this Sign are very curious and have a philosophical bent of mind. They are capable of doing many things, are charming people, and enjoy life as it comes. For any specific aspect that you wish to know more about, right away
Talk to an Astrologer
!
Women of this Sign are not very sensitive, but are broad-minded. When they are given feedback, they take it seriously and work on improving themselves.
A negative quality about them is that they are not very careful about how their actions or speech may affect others. They always speak the truth, even if it hurts others including their family members, relatives or close friends.
They love to live in the present moment, and will not compromise their independence, be it emotional, financial or professional. If you are facing any problems on the career front, get the Birth Chart based personalised service
Remedial Solutions for Career
.
They have a lot of foresight and a great ability to judge people rightly. Also, they keep the larger perspective in mind. These self-confident, resourceful women with deep insight into circumstances are always ready to initiate new projects, so that they can put their organisational skills to best use. If things don't work out, they always have an alternative plan ready.
On the negative side, they can be very impatient. The Sagittarius women are always in a great hurry, and hence tend to lose their temper over minor delays. This impatience can sometimes prove to be very costly.
In their relationships, the Sagittarius women are reliable and will focus on their responsibilities. However, they can be boastful and proud. They are always careful about how things will affect them.
Know with whom you share the best and worst relations with, based on your Zodiac Sign.
POPULAR QUIZ
Sagittarius HOROSCOPE
SAGITTARIUS CELEBRITIES
Yuvraj Singh
Yuvraj Singh and Hazel Keech make for a wonderful and cute pair and no one can deny this fact. In this article, we prod Ganesha to analyse the stars of the newlywed couple and predict how their life after marriage would be.

Ask a Question