LEO AND AQUARIUS COMPATIBILITY


Leo and Aquarius Nature and Nuances:
When the flame of the lion meets the mystery of the water-bearer, a unique bond is created. Leo Aquarius compatibility is one of the highest and most sought after unions of the zodiac chart.
Let's take a look at the positives and negatives relationship of Leo and Aquarius:
Leo and Aquarius Personality Traits:
A Leo, the ruler of the zodiac, is a proud yet generous creature. Those governed by this sign are outgoing, ambitious and flamboyant individuals. They love to be in the limelight and are drawn towards the finer things in life. They are natural leaders who believe in bringing out the best from their teammates. They're loyal to their partner and will do everything in their power to protect their own, will while consistently trying to keep their loved ones away from harm's way.
Aquarius is the second last sign of the zodiac and is known for its progressive thought process. Those born under this zodiac sun sign are sharp, focused and determined. The water-bearer is a real sucker for intellectual conversations and poignant discussions. They know how to achieve the highest of heights in their chosen field and once they set their mind to accomplish something, they are prone to get to it more often than not.
Leo and Aquarius Love Compatibility:
The Leo Aquarius compatibility are extremely optimistic. They believe in an idealistic world and are both very much confident of bringing change to the society on their own. The charisma of a Leo is not lost on the Aquarius and the mysterious personality of the latter attracts the Lion like a moth to a flame.
The innate creativity that thrives inside both the Leo man and Aquarius woman makes them an extremely vibrant and vivacious pair. They are both spontaneous individuals and there will never be a mundane moment in their relationship compatibility. Even the opposite qualities that the signs have will only add to the spunk of their equation and also bring the relationship between Aquarius man and Leo woman to a place filled with a lot of excitement.
Pros and Cons of Leo and Aquarius Compatibility:
Pros of the Leo Aquarius Relationship:
Aquarius, being an air sign, has the ability to fan the Leo's fire to its brightest. On the other hand, the encouraging personality of the Leo will motivate the Aquarius to reach the highest of heights. Leos have an unbearable need to inspire and influence those around them to the fullest, and this will work beautifully in favour of the idealistic and ambitious Aquarius sun sign.
Leo's warmth and generosity of spirit are exactly what the Aquarius needs to open up. Those ruled by this sign are very apprehensive about expressing their emotions, but the honest and passionate love from the lion is exactly what they need to let go of their inhibitions.
Both Aquarius and Leo like to be in the limelight, albeit in different situations. This helps them encourage each other without falling prey to jealousy or insecurity. This mutual support is what gives their relationship has a great chance of not only surviving, but also thriving.
Cons of the Leo Aquarius Relationship:
While Leos can be an extremely giving lover, if they do not receive similar attention in return, they might start sulking soon. It is difficult for the air sign to understand Leo's constant need for admiration and flattery, which in turn frustrates Leo zodiac native even more.
Since both the signs love their independence and autonomy, there is a danger that this relationship might never take the last plunge. They are both afraid of committing indefinitely, and their fear might play negatively on their equation. Insecurity and possessiveness might seep in soon, which will make the entire relationship take an ugly course.
Conclusion:
This Leo and Aquarius love match can truly set the zodiac charts on fire. They're opposite, but have immense pull towards each other. If they handle certain blips with maturity and understanding, they will be happier and more successful than most couples you come across in contemporary society.
Leo - Aquarius Compatibility Meter
ALSO READ

Day Guide
Comprises of events likely to happen, hourly guidance & precise timeframes

Life Meter
Know the percentages of different aspects of your physical and mental state

Compatibility
Check out how well will your wavelengths with others match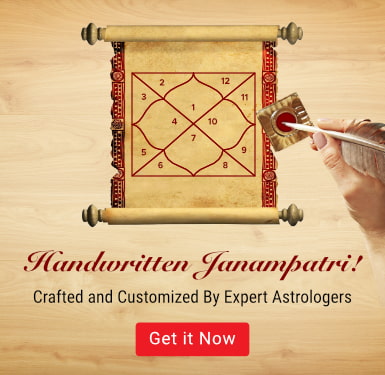 More Compatibility for you

KUNDALI
MATCHING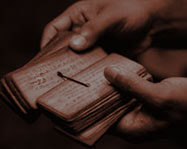 Use the ancient technique of Kundli Matching, to help you choose the right kind of life partner.
READ NOW

FRIENDSHIP
COMPATIBILITY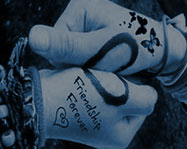 Understand the real motives that drive you to seek a particular friend.
READ NOW

LOVE
COMPATIBILITY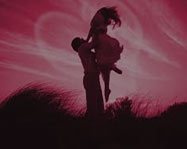 What was it that attracted you towards each other? What will help you keep your relationship strong? It's your compatibility.
READ NOW
FIRE SIGNS
The Fire Signs consists of the trio – Aries, Leo and Sagittarius. As the core element that represents this group is fire, the people belonging to this group are spontaneous, carefree, fun-loving, warm and enterprising. These people generally do not hold grudges against anyone for
WATER SIGNS
EARTH SIGNS
The Earth Sign natives are known for their patience, stability and practical approach. These people generally give great importance to aesthetics and refinement. Though, they may not be very expressive, the Earth Signs can be really warm beings from within, but it may take long.
AIR SIGNS
The Air Signs, namely Gemini, Libra and Aquarius are very chilled out and light-hearted folks, and do not like getting worked up about things. Highly imaginative and creative, these people like variety and keep exploring various options. When with them, you should be prepared for.
Know with whom you share the best and worst relations with, based on your Zodiac Sign.