LEO MAN AND AQUARIUS WOMAN COMPATIBILITY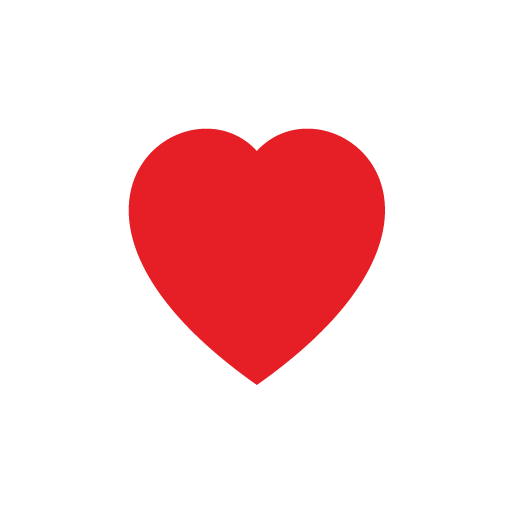 Leo Man And Aquarius Woman: Nature Of Bonding
An interesting relationship is foreseen for this couple as the amalgamation of Leo's fire sign and Aquarius's air sign can be excitingly flammable.
The Leo man and Aquarius woman will have an amazing and cheerful relationship if they decide to live their life together. They have many similarities though there are many places where they contradict with each other.
Aquarius will love to be in a relationship where she is allowed to be independent and the Leo man doesn't interfere much in her affairs.
Leo men are always looking for love and respect from their friends and family. Aquarius women, on the other hand, are not much fond of compliments.
The (Leo symbol) and the -bearer (Aquarius symbol) are true karmic partners which suggest that their relationship will bloom in all possible manners. The Leo man will keep the relationship energetic, upbeat and passionate for him and his Aquarian partner.
Leo Man And Aquarius Woman: Love Affair
Both Leo man and Aquarius woman are extroverts. The Aquarius woman makes friends very easily and loves her solitude as well.
However, she only has a handful of close friends. She is more intellectually driven rather than an emotional one. Leo man will also make new friends and relations with ease.
He doesn't believe in expecting from others and his adventurous and cool nature will even attract the negative people to join his company. The Leo can be selfish and even irritating being a constant attention seeker, but he will still succeed in doing that because of his warm nature. Read more about Leo personality.
If they get into a successful relationship there will still be hardships and difficulties to be faced. They won't break promises as both of them believe in being loyal and honest in their bond.
Leo man won't think of marriage easily as just being happy and comfortable in a relationship is not enough for him.
However, the possessive nature of the might create some issues as the Aquarius woman likes to be independent. She will not tolerate any kind of restrictions laid upon her by him and in the process, the Leo man will start losing his trust in the relationship.
Sexual relationship of Leo man and Aquarius woman might also encounter some problems as the is more deeply romantic, spontaneous and lusty while the Aquarius woman is not much into the deeper meaning of sex and romance.
Leo Man And Aquarius Woman: Level Of Understanding
The more endeavours they both pursue together, the more the Leo man and Aquarius woman will enjoy their relationship where the humanitarian activities are the major ones that may take place as Aquarius women are more compassionate humanitarians.
The Leo man might not be as humanitarian as his partner but will surely be of help to the needy. The Aquarius woman is an independent one and the Leo man needs to understand that she will not follow him blindly. The Leo man loves the excitement in life so he will take care that her partner doesn't get bored easily.
One of the shortcomings of this love bond is that the Leo man will find it difficult to get his desires fulfilled from the Aquarius woman.
The Aquarius woman doesn't like to respect the unworthy ones and won't even respect the Leo man when he will be seeking the fulfilment of his ego and level of confidence. The -bearer won't commit easily and will take its own course of time.
The on the other side will demand a speedy commitment because of his affectionate and passionate love drive (read more on Leo love). Their obstinate behaviour can become a problem for them as none of them will be ready to surrender to each other in times of crisis.
It is possible that the Leo man will give in eventually but this will soon bring resentment to him for him being loyal and honest.
Leo Man And Aquarius Woman: Benefits And Challenges
The relationship of a Leo man and Aquarius woman can be quite unpredictable as they will be constantly attracted to each other in their dating period and later on, may have even overcome all the differences they may have faced as a pair before marriage.
They are a perfect match for each other. The Leo is too romantic while the Aquarius is a rebel.
While dating, the Aquarius woman will be the first to predict that they should soon start a relationship and the Leo will also appreciate her wish as he also admires how good they look together.
However, Leo and Aquarius will struggle together as none of them will accept their mistakes but, their mutual attraction will take care of the situation and they will end up in a sexual encounter.
The Aquarius woman has a great intellect and she can simulate great conversations for long. His imaginations will be fulfilled by her experimental ideas and energetic approach.
She will compliment him a lot as she knows that he is an attention-seeker.
The Aquarius woman wants to succeed in a team while the Leo man always looks to lead and reach success in his name.
His attention-seeker attitude will irritate her a lot of times. Their arguments will last for long because of the obstinate behaviour of the Leo man to not give in easily.
Thus, she has to be the one who keeps peace in their zodiac love match but she can't tolerate it all the times so she might even lose her patience and think of getting separated.
Serious efforts will be required to save the relationship but if he continues to restrict her freedom, she won't stay with him for long.
The Aquarius might betray him in the relationship as they don't believe in rules and principles even in true love.
Although things can be brought to normal if she understands the meaning of commitment and the Leo man is more forgiving and calm.
In their dating period, the Aquarius woman will love him with all the affectionate gestures and this will make him think to take the relationship to the next stage.
Aquarius woman will see it as an intellectual encounter whereas for Leo man it is a passionate one and therefore this duo can experience a joyful life together. Read about Aquarius man and Leo woman compatibility.