CANCER MAN AND CANCER WOMAN COMPATIBILITY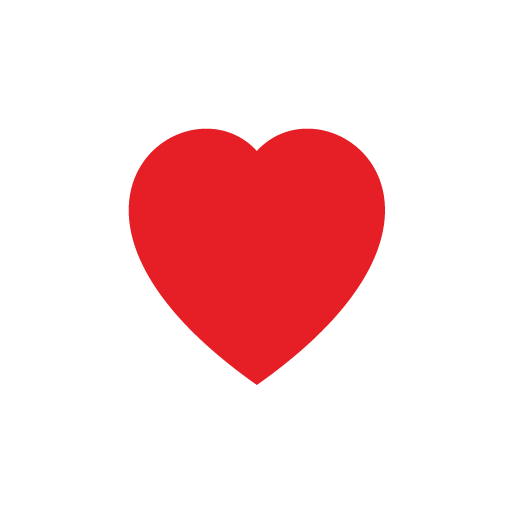 Cancer Man and Cancer Woman: Nature of Bonding
The Cancer man Cancer woman compatibility is a mixture of pure romance with a sense of calm and composure, a perfect blend to a happy life together.
The Aries woman is ruled by the planet of Mars which indicates a lot of passion, aggression and vitality, and are really good at expressing themselves. Whereas Cancer is ruled by Moon, which involves a lot of emotions and is associated to a glimpse of one's actual self. The Cancer man is a devoted individual, though a little reluctant and reserved.
Cancerians turn out to be great lovers, very affectionate and warm hearted, which makes them very like-minded and a well matched couple. Though the nature of Cancer zodiac sign is very sentimental, they are the least verbally communicative.
As far as communication is concerned, as long as it does not become a compulsion for them to talk, they wouldnt mind staying quiet for a couple of days also.
Thus, it is not a burden for both the male and the female Cancerians to share an explicible relation, who know about themselves and in turn know about each others comfort zones.
They love being emotionally attached, due to the affect of the moon, which gives them a sense of conscientious and relief.
And for that matter, they also invest a good amount of time for their families and friends, making this Cancer man and Cancer woman love compatibility a beautiful amalgamation.
Cancer Man and Cancer Woman: The Love Affair
The bond shared between a Cancer man and a Cancer womanCancer man, goes beyond the physical relationship that they share. They do not identify themselves to be great in bed, as they are emotional lovers rather than carnal lovers, strengthening the Cancer man compatibility with Cancer woman.
But because of the connection that they form, sentimentally, they also do not find it difficult to have a good time having a deep intimate relationship.
As they are ruled by the Moon, there seems to be sudden changes in their moods, quite often, relating this to the changing in the position of the moon, as per the moon cycle.
They tend to sometimes become very eccentric and loose their mind, but being a moonchild, they frequently are in the laps of their beloved, to be calm and composed again and get their strength back, in the form of emotions from the other.
They are not the adventurous kind, and will sit and relax at home rather than going for a trekking session, which sometimes turns out to be negative for them.
They percieve the world with different eyes, and are quite intellectual as well. They are very kind, and incline towards helping the ones in need, be it emotionally or financially.
Cancer Man and Cancer Woman: Level of Understanding
There is great amount of mutual understanding between these two, thus making the Cancer man and woman compatibility a successful relation.
As stated earlier, both the male Cancer and the female Cancer, being one of the most emotional astrology zodiac signs, are very co-operative, and understand each other. They know for a fact, that they will not find anyone as reliable as their own sun sign which they find it really comfortable and congenial.
The apprehension in a male and female Cancer, is wonderful. They are not just full of emotions and sentiments, but also are a driving force for each other when time needs them to be. They can be really strong, motivated and energetic when it comes to supporting their partners, but they often fall back when there is a mistrust in the relationship, which breaks them down easily.
The female Cancer is a simple character, who makes a good homemaker, but a tad little bit possessive about their kids, in general. They have a sense of deep attachment with their loved ones, and are full of sympathy which makes them good partners and mothers, but over protective.
The male Cancer needs a lot of caring, as they too are sensitive. They are also very protective, and will fight for their near and dear ones when they are in trouble.
This duo holds great power to take their relationship to a whole new dimesnion, full of love, care and empathy making the association smooth and tender.
Cancer Male and Cancer Eemale: Benefits and Challenges
The Cancer and Cancer love compatibilitywill be a romantic experience, reason being the level of understanding, mutual interests and compassion that they have for one another.
One of the challenges that this love match may face is the tendency of Cancerians to keep secrets. Secrets are the building blocks of destruction in a relation and if both the male and the female Cancerains start keeping secrets and not share information, be it physical or mental or intellectual, with each other, it may seem like a conundrum taking place.
This Cancerian couple also have to make sure that there is a sense of excitement, zeal and passion involved in their association as they like being comfortable at home than going for an adventurous trip together. This may evoke feelings of being monotonous which may dull their relationship.
Also a fact, that both the man and the woman Cancer have affinity towards being financially stable, which is very important to them. Lack of financial security bothers them a lot making them distressed about the same, which take us to the point, that they have to maintain a sense of responsibility, especially the male Cancer, to have a balanced monetary life to avoid complications in the relation.
On a general note, the compatibility of Cancer man and Cancer woman will soar up high with trust and benevolence, if they continue to sparkle their love affair with some escapading thrill to their evergreen alliance.