Cancer Men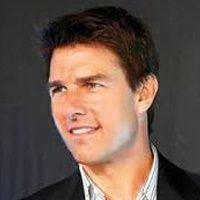 Tom Cruise
If you were to meet a Cancer man for the first time, it is unlikely that he would open his heart to you. They come through as very shy, reserved people, who would not tell everything about themselves in the first few meetings. In fact, it will take you a while to come closer and know the Cancer man. To help you know the Cancer man better, we have listed some of their basic characteristics here below. This information will enable you to know more about their traits. Ruled by emotions and the matters of the heart, the Cancer men are very affectionate, thoughtful and considerate of others' feelings. Though their decisions are often based on emotions and not on facts and figures, they can be very intelligent. Moreover, you may buy
Your Horoscope Analysis
report, basis your Birth Chart, to know more about your positive and negative qualities.
Home and family are of utmost importance for the Cancer men, and they can be fiercely protective of them. Besides, the Cancer men need a harmonious and peaceful domestic domain to be the source of energy in order to achieve their full potential. Frequent bust of mood swings are quite common in Cancer men. They can get sad and melancholic at one moment and be quite witty and humorous at the next. Besides, they don't open up easily. Hence, you may require to be extremely patient and keep your calm if you are dealing with a Cancer man. Further, you may get
Your Astrology Profile
report, basis your Natal Chart, to learn all about yourself and plan your future accordingly. They can be tremendously hurt if they are rejected, and it takes a lot to make them move on. They care about how others perceive them and what they think of them. Needless to say, they hate losing face and tend to keep their emotions and thoughts closely guarded. It is therefore understandable if people think that they are cold and lack expression.
The Cancer men remain in their shells most of the times and will only come out when they'll feel they are ready to face the world. This means if they are in no mood to handle the situation or take up challenges, they will simply not do it. However, they are not rude or careless. They tend to build a shield to protect their feelings and vulnerabilities. Besides, you can avail the
Remedial Solutions for Personal Issues
service based on your Natal Chart, to resolve your personal problems. Conscious of their looks, clothes, possessions and everything else that surrounds them, the Cancer men are very particular about what they like and what they don't. Cancer men are not the ones to go against the usual norms and set standards, rather they prefer a familiar lifestyle and surroundings over adventures and thrills of change.
A Cancer man's relationship with his mother is rarely casual and moderate. He is either too close to her and can't live without talking to her everyday or totally detached from her. It has to be either of the two extremes. The Cancer men would expect his spouse to mother him if she has to gain a permanent place in his heart. You may order a fully personalised
Ask a Relationships Question Detailed
report, basis your Birth Chart, which is prepared by our expert astrologers. You might also be interested to know about
Cancer Women
.
Know with whom you share the best and worst relations with, based on your Zodiac Sign.
POPULAR QUIZ
Cancer HOROSCOPE
CANCER CELEBRITIES

Ranveer Singh
In this article, Ganesha puts the Ram Leela actor's Solar Chart under the scanner and predicts that currently the planets are aligned in his favour, but things may take a negative turn in 2017.
ASK AN EXPERT