What Is Spiritual Health? Top Seven Ways To Improve Your Spiritual Health
Today, instead of blaming the natural disasters and environmental hazards we have created for our illness and various diseases, we have started blaming each other for the diseases. However, your behaviour or lifestyle is just one part of what makes us sick, the other factors such as your genes and habits must also be considered thoroughly.
This can lead to psychospiritual effects that will only add more pain to the patient who is suffering. Thus, rather than doing this one must focus on the parameter of spiritual health. Before trying to figure out the benefits of spiritual health and how to improve your spiritual state of mind, let us know in detail about spiritual health care.
Table of Content
What Is Spiritual Health?
There is no specific definition to completely summarize the meaning of spiritual health. So how do you exactly explain spiritual health? Organized religion and prayer are two concepts part of spiritual health and they are not all that should be considered. Spiritual health can also consist of a broader concept like hope, purpose and peace.
Some common criteria that fall under the category of spiritual health include the faith of humans in the supreme being, unity with greater force, meaning and value of religion and balancing it on a greater level. While all of these concepts provide a foundational understanding of the way of approaching one's spiritual health. Over the health of an individual can be positively influenced through levels of spiritual health and wellbeing.
The exact definition of spiritual health is both obvious and elusive. It is viewed in terms of certain characteristics. Spiritual health is basically the aspect of our wellbeing which organizes the behaviour, the relationships, the meaning and the purpose of our lives. Spiritual treatment and well being actually helps to motivate humans to care for themselves and thereby serve the community with compassion and kindness.
Spirit is not a part of the body or just the mind. It is all interrelated. Improving spiritual health can enhance your spiritual life thereby making a great change to your physical health and appearance. Spirituality and healthcare itself is not a cure, which we will discuss later, it just enhances the process of mentally accepting disease and thereby making the process of coping up with the same easier. Spiritual health indeed is a different experience for each and every human being. And with changing times it has been constantly evolving.
New Role Of Spiritual Health And Expectations Regarding The Same
With the twenty-first century in force, we have come across to understand the relationship between physical and spiritual health. New roles are being created where holistic health care is delivered. There are certain alternatives for medical practices that fall under the traditional delivery stem. They have played a greater role in the leading cause of death. However, Improving spiritual care and the concept of spiritual health has led to success in demonstrating its transformational approach.
With the ongoing increase of existential cancer and various other painful diseases that can not be cured just physically, our spiritual health care system must stay upright to help the ones in need. Studies have shown that the rate so heart diseases, cancer and alcoholism have remarkably exceeded. Also, there is an increase in the rate of homicide, suicide and heart attacks due to extreme work pressure. Thus, all these social and family problems will always exceed. The front steps through the spiritual well being of an individual can actually help in such cases.
What Is Spiritual Care?
While the world is suffering from the actual disease, the physical heart will tend to bear the wounds of this fatalistic society. The cure of this lies only in treating the patients with utmost understanding. There has to be a certain change in the lifestyle apart from the exact treatment with band-aids and surgery.
In the past, many have retained the exact importance of the spiritual matter. But, with the recent scope of spirituality that moves beyond religion, the issues related to spiritual health care are taken into consideration. Healthcare institutions these days are taking partnership with various community and non-profit organisations to monitor the effect of societal issues on an individual. They are looking up to the spiritual traumas a being might have to incur due to the physical distress they observe in their lives. The health care won't be someone to take up the full responsibility for such a task, but they can't ignore it.
Maybe in future, if people start taking spiritual care into consideration and focus on spiritual health, there might be fewer deaths due to the lack of being and it would rather be due to the actual deadly diseases, These aren't actual issues to be precise, it is a matter of spiritually belonging to a place, to a cause one must dedicate himself to becoming more holistic and spiritual in the process of living. This could have a positive impact on their way of living.
What Are The Characteristics Of Spiritual Health?
Free from addictive habits be it drugs or human beings.
Finds satisfaction in themselves as well, work and others surrounding them.
Easily accepts the limitations provided by society.
Try to consistently meditate and become one with the holy god.
Illness is an enabling concept for them to achieve blogger things. It is not looked upon as a disabling approach.
Mortality is not a defining concept of life. They accept it and thus, start to redeem themselves every day.
Creates a perfect harmony between dependence and freedom.
Uses a positive and perfectly healthy life and body to help others surrounding them.
Take utmost responsibility and precautionary measures to keep a healthy lifestyle.
Takes and preaches lessons on Spiritual Health.
What Are The Top Seven Ways To Improve Your Spiritual Health?
Spiritual health and wellness may be the most personal part of your lifestyle, but not everyone wants to live a life of purpose and meaning. or do they? Generally, each of us has a goal, an ambition that we want to achieve. When those goals are not met, we get upset. However, if they meet, it puts all in a harmony and thus we start enjoying our life to the maximum.
There are actually a variety of ways to start improving your spiritual health. And when it comes to handling spiritual health, you need to start paying attention to both the physical and mental aspects. Here are some tips to help you figure out the best methods.
Explore your spiritual center by communicating only with yourself. Talk to yourself about your needs and requirements and your path to success. Pay attention to your behavior and allow yourself to observe the things that will really lead you to growth and achieving your goals.
Find the deeper meaning of life and start analyzing the patterns happening around you. Try to find control and sign with your destiny. Awareness can help you understand the lifestyle you have always been following and make necessary modifications.
Start expressing what keeps your mind busy. Don't bury your feelings in your head or heart. Start communicating or even putting your thoughts into words. This will help you think clearly.
Yoga is a physical technique that helps you relax. It helps you maintain the focus you always wanted to create. It physically stresses your body to get mental peace. It can also help you with your spiritual health while reducing anxiety, depression and various mental illnesses.
Take time out of your busy work schedule to travel. Just take that trip to the most comfortable place you can find. It can do wonders for your mind. If adventure for thrill's sake calms you down, you can also opt-in for Rush Trips. It's about taking away your stress.
Start taking things in an optimistic way. Once you start seeing things from a positive perspective, you can refocus your mind on being happy and enjoying life around you.
In addition to doing your daily tasks calmly and peacefully. Try to find time for meditation. Be it morning or evening, set aside a fixed time dedicated to meditation. It helps you focus your thoughts and give direction to your spiritual health.
When facing a chronic illness like cancer or heart disease, it can be easy to lose sight of spiritual health all at once. This modernization of time and medicinal facilities has tempted us not to believe in such concepts. But, remember that it is important to have exceptional spiritual health so that you can better manage your physical health. They are interconnected. Our spiritual life can help us overcome any problems that may arise around our physical health. It enhances your positive outlook to live your life with utmost optimism. It helps us to maintain a balance of mental and physical health.
All of this can help you find a way to find inner peace. And thus, if you are able to have that inner space then you allow your body to focus on spiritual health and make it stronger. Your physical body needs to rest in order to feel the peace that truly resides in your mind. In this way spiritual health actually contributes to healing the body.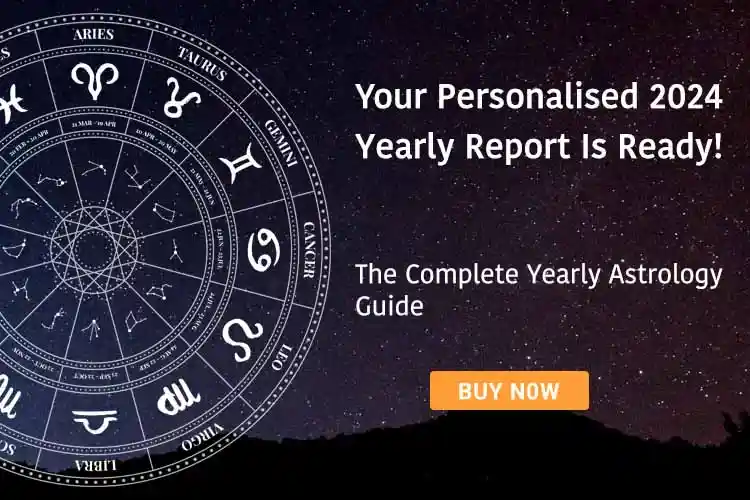 Share Your Problem, Get Solutions