Suresh Raina Future Prediction: Planets Will Bless Him With Success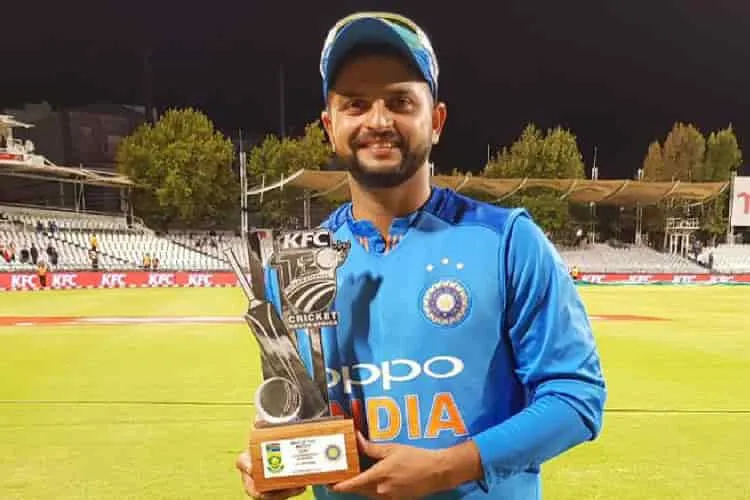 Suresh Raina has been a pillar of strength for the Indian cricket team, since the time he started playing for the country. He is an aggressive middle-order left-handed batsman who carved a niche for himself in the T20 format in the world of cricket. Not that he has not proved himself in the other formats, because he is actually the first of the three batsmen from India who has scored a century in all the three international formats of Test, ODI as well as T20 cricket! Surprisingly, he is a right-handed off-spin bowler which is unique as he is a left-handed batsman. Nonetheless, he has shown great courage, style, and aggressiveness when needed on the field for the country apart from being one of the best fielders in the realm of cricket.
Suresh Raina hails from Uttar Pradesh and has also been the captain for the India cricket team for a while which also made him the second youngest player ever to be so. Furthermore, he was also the vice-captain for the team Chennai Super Kings and the captain for Gujarat Lions in the Indian Premier League. Interestingly, he became one of the few batsmen who scored a century in his debut match as he went on to score 120 runs in his debut test against Sri Lanka in the year 2010 at a tender age of 23. He has had a lot of marvelous achievements, one of them being the first Indian player to score more than 6000 runs in the T20 career which is a spectacular accomplishment! He is also the only Indian to score centuries in both the T20 and ODI World Cup.
Raina is one of the most aggressive players in the new age Indian cricket team and his technique has been praised by a lot of other cricketers as well. He is also known for his fielding ability as he is quite sharp in his reflex and energetic on his feet which makes him very athletic in the game. To add further, he is also known for keeping his temperament cool and hitting elegant shots on the field. Let us look at Suresh Raina's Astrology analysis.
---
Astrological Observations:
Professional Growth Foreseen
Currently, as per Suresh Raina's birth chart, the transit of Jupiter is over the natal Sun and Saturn. Sun is the signifier of name, fame, and success and the favorable transit of Jupiter will bless him with success. The planetary influences are indicating that his public image and reputation will grow which, in turn, may help him in getting additional endorsements. The year 2019 looks good for his personal and professional growth as well! Do you want to know if your career will grow as well? Buy the Career Ask 3 Questions Report.
Average Health
Suresh Raina's future prediction says that he may suffer from some health-related issues and hence he should be careful with regards to his health. He should not over-burden himself else his health would be affected in a negative manner. He will enjoy good rapport with his peers. Want to know if you will enjoy a good rapport in your relationships? Buy the Relationships Ask 3 Questions Report.
Over-Aggressiveness May Arise
Currently, the transiting Saturn is aspecting the natal Moon which indicates mental stress. Some issue or the other may bother him which may keep him mentally frustrated and he may become over-aggressive in certain situations.
Finances To Grow And Expand
The transiting Saturn will test his mettle and patience from time to time and he will have to work hard in order to get the desired financial benefits. Sudden financial expenses are also foreseen. This period is good in making long-term investment plans which will definitely bear fruits in the future. Overall, Suresh Raina will remain involved in making new endorsements. Thus, he is likely to make financial gains with his sincere efforts which will boost his enthusiasm and positivity. Therefore, Ganesha says that Suresh Raina's performance will do wonders in the coming times and he will represent India again with his expertise!
With Ganesha's Grace,
Acharya Shandilya,
The GaneshaSpeaks Team
For Instant Solutions! Talk To an Astrologer Now.
---
---
Get 100% Cashback On First Consultation