Amit Shah To March On Undaunted Despite Challenges, Predicts Ganesha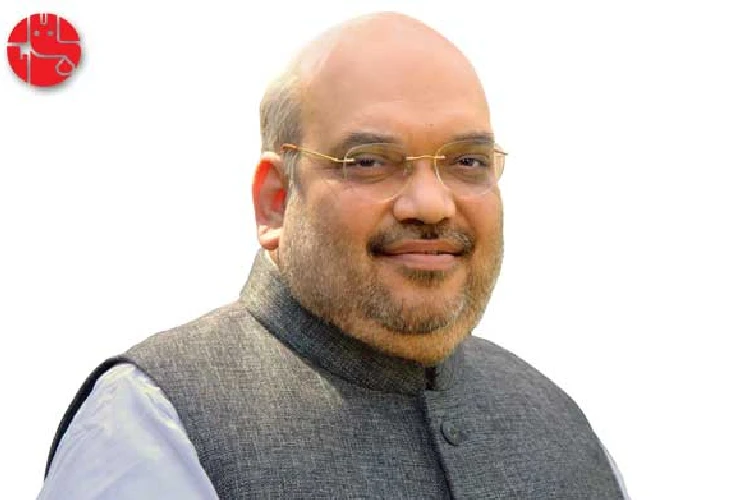 Few people can aspire to be as powerful as BJP President Amit Shah in contemporary India. While he has been a great hit as a politician so far, Ganesha has studied Amit Shah's horoscope and analysed his future to know whether things will continue to be as bright for him in the times to come. Here are the findings:
Amit Shah
Date of Birth: 22nd October 1964
Birth Time: 05:25 am (Unconfirmed)
Place of Birth: Mumbai, Maharashtra, India
Birth Chart
---
Astrological Observations:
Rahu Imparts Amit Shah The Technique Of Astute Political Manoeuvering
Amit Shah is currently under the influence of Rahu Mahadasha and Venus Bhukti. Rahu in the 10th house is the best position for Rahu, particularly in the Airy sign Gemini. Amit Shah is therefore seen as a master strategist and workaholic leader. With his astute political manoeuvres, Amit Shah has been able to take his party to new heights under his Presidency. Such a strong Rahu has helped him reach a high position in a short span of time, gain immense political influence, and win honours. Amit Shah wields huge political influence. Ultimately, nothing succceeds like success. Do you want success in your business? Buy the 2023 Business Report, know your future and boost your business prospects.
Amit Shah Will Strengthen BJP In Its Traditionally Weak States
Venus is placed in the 12th house but it is in mutual aspect of 5th house Lord Saturn. It gives immense wealth, fame and good relation with highly reputed people. Rahu-Venus period indicates huge success in public life. This favourable Dasha period will continue till 5th June 2023. Amit Shah will also succeed in getting the BJP flag up and flying in states where the party has been traditionally weak. This will be a major thrust point for Amit Shah in his second term, though there is a probability that he might confront some obstacles in his path. Facing obstacles is a part of life's process. We face it in every area including finances. Are you facing financial obstacles? Get the 2023 Wealth Report, sort out your financial problems.
Planets Will Bring Positive Developments In Amit Shah's Life From Next Month
The positive placement of Rahu in the 10th house and the favourable transit of Jupiter in Libra would bless Amit Shah with much affluence and respect in public life. The Sun is perceived to be one of the supremely potent planets and it is in exchange with Venus. For the same reason, the transiting Jupiter moving over the natal Sun would bring a lot of betterment and positive developments in the life of Amit Shah from September 2023.
Enemies Will Try To Undermine Amit Shah From April To September 2023
But, the transiting Saturn in Sagittarius will bring obstacles and fresh challenges from November 2023. The transiting Saturn will make Amit Shah's life tough and will also bring harshness and hurdles in his life. Amit Shah would require to walk over a fragile path and would be made to confront many obstacles particularly after March 2023. Amit Shah won't receive worthy and deserving results, and the period between April 2023 and September 2023 would be a period of distress. The efforts of enemies to harm his image will increase and there will be danger from foes and unreasonable disputes.
Amit Shah May Face Health Problems For The Major Part Of 2023
However, the favourable Dasha period and benefic transit of Jupiter will help Amit Shah negate the adverse impact to an extent. There is an exchange between 11th house Lord Moon and 8th house Lord Mars. Also, Mercury is combust and placed with the Lord of the 12th house. Both the factors are adverse for his health. The Mars-Ketu conjunction in Cancer will have an adverse impact on his health during the year 2023. Amit Shah's health can become a major obstacle in his political career in the period between April 2023 and October 2023. Amit Shah would become strong at the core and would walk undaunted in the path of success despite stiff challenges and hurdles.
With Ganesha's Grace,
Acharya Dharmadhikari
The GaneshaSpeaks Team
For Instant Solutions! Talk To Astrologer Now.
---
---
Get 100% Cashback On First Consultation