Diwali Week 2023: Predictions for 12 Sun-Signs…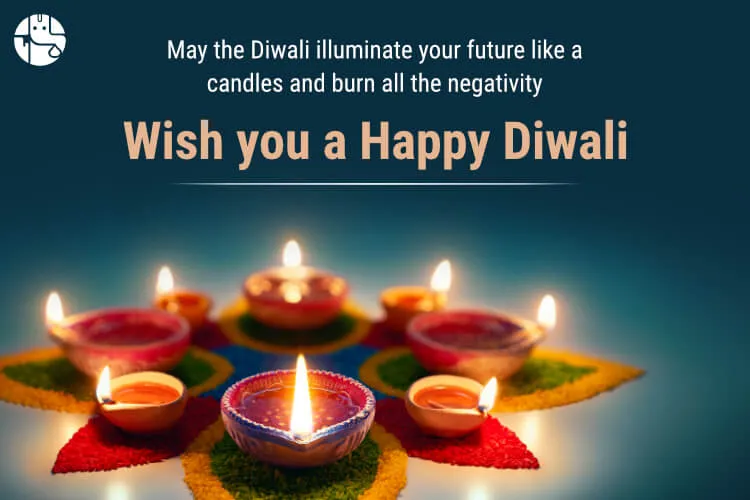 Diwali is one of the most awaited festivals of the year and at this point in time, preparations to make the vibrant festival a grand event would be on in full-swing in every household. To give you a better idea about the way things may shape up for you during Diwali, we present to you, an exclusive on Astrological Predictions based on your Sun-Sign. Check out the Cosmic picture and paint your preparations accordingly!
---
Aries ( 21st March to 20th April ) : :
Diwali is a festival of lights, this year to make it more special, you might go out of your way to see the faces of your family members glow with happiness. Also, you would see every corner of an Aries' place decorated in such a nice innovative way that would fill your heart with joy. Though, almost all Aries Natives are big fans of firecrackers, amidst all the celebrations, do take care of your health, advises Ganesha. Being an adventure lover, you may take advantage of Diwali Holidays and go on an exciting adventure trip, arranging a nice bonfire with a feast of homemade delicacies.
Make the best of these holidays have loads of fun and plenty of rest. Whether at home or out, friends and family would receive due gifts and greetings, thanks to Aries' thoughtfulness and habit of organising things well! Lastly, for those in search of 'someone special', this is an auspicious week! All in all, a time to be rejuvenated.
Some All Time Popular Bollywood Aries Personalities :
Ajay Devgan, Arshad Warsi, Emraan Hashmi, Farooq Shaikh, Jaya Pradha, Jeetendra, Lara Dutta, Madhoo, Prabhu Deva, Rani Mukherjee
---
Taurus ( 21st April to 21st May ) :
When you visit a Taurus' place this Diwali, the first thing that would catch one's attention is a heavenly and vibrant entrance with a huge and beautiful rangoli in earthy, beautiful colours. Some recent setback could be making some of you feel low, but you surely do not wish to let it spoil the festival, do you? So cheer up, take things in your stride, be spontaneous, and enjoy the festival. Open the doors to your home with the warmth and love for food possessed by a Taurus in a natural way. A variety of sweets, bakery items and drinks, including chocolates, dryfruit sweets, maawa sweets, chocolates, cakes, chaat items, sparkling drinks, juices, sherbets and a lot more is what one could come across as a Diwali guest in your home.
Luxurious and royal being the key-words, both will reflect in the choice of rich fabric and designs in your home. If you have to go on an outstation trip, try to keep it short, so you can spend more time with your family. Your creativity will come to the fore during this week, which will reflect abundantly in the manner in which you decorate your personal space.
Some All Time Popular Bollywood Taurus Personalities : Madhuri Dixit , Anushka Sharma, Varun Dhawan, Pooja Bedi , Moushumi Chatterjee
---
Gemini ( 22nd May to 21st June ) :
You may be feeling a little stressed, perhaps even fatigued, from all the over-work of the recent past. So this Diwali week is a Godsend for you. Making a nice blend of geometrical shapes and flowers in Rangoli is one definite stress buster for a Gemini. One could also see a you running here and there, full of energy, meeting friends and relatives-in short socialising, which is another stress buster for Gemini Natives. Alternatively, you could make the best of these holidays to go on a leisure trip away from home, celebrate with friends you love, and if it happens to be your sweetheart, all the more better!
All this, of course, is bound to entail a spurt in expenses, but you shall be more than happy to spend the money at your disposal, even if it means not being able to save anything. So, for an evening full of fun, frolic and laughter? Spend it with a Gemini! Some All Time Popular Bollywood Gemini Personalities : Karan Johar, Dimple Kapadia, Shilpa Shetty, R. Madhavan, Paresh Rawal, Sunil Dutt, Mithun Chakraborty, Sonam Kapoor, Rajesh Roshan, Mukesh Bhatt
---
Cancer ( 22nd June to 22nd July ) :
The morning of Diwali, one would see a Cancer Native ringing a Pooja Bell (ghanti), chanting mantras and making swastiks during Laxmi Poojan, as you are spiritually well inclined. This year, with the planets being positioned as they are, you shall be very sensitive and emotional, and may wish to gather lot of people around to celebrate. Go ahead and have a gala time, whether you wish to gather for a party at home or at some nearby resort, but avoid organizing it out of town, as the stars do not favor it, and instead of enjoying you may end up regretting it. In fact, you would do well to stick to home, so deck it up as well as you can for the celebrations.
Do what an original Cancer Native would, which is, fill your home with fragrant roses, marigold and white lilies and their likes, make a rangoli which would be more like a freehand drawing with bright coloured brush strokes and feast on traditional Diwali Delicacies!
Some All Time Popular Bollywood Cancer Personalities : Katrina Kaif, Ranveer Singh, Priyanka Chopra, Naseeruddin Shah , Amrish Puri, Karisma Kapoor, Raj Babbar
Have you been curious to know when exactly will you find that one person of your dreams? Then, for detailed guidance and a better view of the things that await you on the relationship front, we have hand-picked the 2023 Personal Life & Relationship Reports.
---
Leo ( 23rd July to 22nd August ) :
Leo is a king and a king's celebrations would definitely be royal.Ganesha foresees that you are going to enjoy this Diwali to your heart's content, whether you choose to celebrate it at home or outside with your friends. At a Leo's door, one would see a stupendous Rangoli made in glowing colours like golden, orange, silver, red etc; with metal diyaas at the centre and flowers on borders. It doesn't matter whether the house is big or small, it would be decorated like a palace be glowing with a series of colourful lights and decorative lamps.
It won't come as a surprise to witness a 'never seen before' series of light sparkling at your place. Also, be careful and avoid getting deeply involved in family matters, which are best left to the elderly. Do not expect too much from others; on the contarary, give as much as you can, both material gifts and affection, to your friends and loved ones. You are likely to enjoy the latter part of the vacation more.
Some All Time Popular Bollywood Leo Personalities : Kajol, David Dhawan, Genelia D'souza, Saif Ali Khan, Sanjay Dutt, Gulzar, Sunil Shetty
---
Virgo ( 23rd August to 22nd September ) :
During Diwali, from a distance, you would see a Virgo abode glowing with meticulously arranged coloured glass lamps and long lasting candles. And, creative, colourful, bright yet neat and clean; that is how it would look on the inside. This year, with North Node, Jupiter and Mars transiting through your Sign, you ought to be flying high. If you are not in really high spirits, then Ganesha advises you not to hang on too tightly to your logical and analytical faculties, but just let go of all inhibitions, and celebrate Diwali with abandon.
Break out of the rut, literally haul yourself, if needed, out of the set routine, loosen your purse strings and, for a change, splurge on the festivities. There wouldn't be any shortage of phuljhadis and colourful crakcers for a Virgo! Alternatively, if you wish to go on a vacation, the stars suggest you shall enjoy a long-distance trip more than a short-distance one.
Some All Time Popular Bollywood Virgo Personalities : Asha Bhosle, Kareena Kapoor, Akshay Kumar, Rakesh Roshan, Shabana Azmi, Rishi Kapoor, Gulshan Grover, Vivek Oberoi
---
Libra ( 23rd September to 22nd October ) :
Being ardent lovers of art, Libra Natives celebrate Diwali in an artistic way. Bright portrait like rangoli designs, torans adorning their entrance, nice pieces of art like puppets or even a creatively painted Tulsi Pot adds to the beauty to their home. It is also a part of your belief system that keeping people around you happy is the thing that gives you more happiness than anything else as you follow the simple law of Karma — what goes around comes around thus, you will do your best to keep everyone happy.
If you plan to go on a very long-distance trip during the vacation, by all means do, but Ganesha warns you that it is going to be one expensive affair, owing to the Mars-Mercury exchange. Alternatively being a Libra Native, you love to spend for your near and dear ones, so, they can expect to get special gifts wrapped in bright coloured glossy papers and silk ribbons. Finally, spending on self and getting an image makeover would not be a bad idea!
Some All Time Popular Bollywood Virgo Personalities : Amitabh Bachchan, Ranbir Kapoor, Dev Anand, Rekha, Hema Malini, Mehmood, Soha Ali Khan
---
Scorpio ( 23rd October to 22nd November ) :
The first person to wish you, 'Happy Diwali' will probably be a Scorpio as they are early birds. On Diwali, these would be first of the people to wake up really early and make Swastiks and Shubh-Labhs at their entrance! Along with all the excitement though, this could be a tricky week of sorts for the natives of this Sign. Planets-wise, there are indications of impending trouble. You may wish to spend a more relaxing time with friends, but something might keep bothering you at the back of your mind. It could be actions or attitude of someone close to you which could be disappointing, so Ganesha advises you not to count too much on others for your happiness.
Enjoy your vacation, go for an outstation trip, but drive carefully as chances of injury or accident are high as well. Firecrackers don't project a risk for Scorpios,as you avoid risky firecrackers anyways and carry a belief that 'A Safe Diwali is Happy One'. To make this Diwali a really safe and happy one, also be wary of getting into a clandestine affair says Ganesha.
Some All Time Popular Bollywood Scorpio Personalities : Aishwarya Rai, Shah Rukh Khan, Kamal Hasan, Sushmita Sen, Helen, Juhi Chawla, Zeenat Aman, Kader Khan, Nandita Das, Raveena Tandon
Do you know there are some astrological tips which can help you attract great prospects for wealth and progress? To get expert guidance for wealth and overall well-being, you can Talk to an Astrologer.
---
Sagittarius ( 23rd November to 21st December ) :
Asopalav Torans made with orange or red strings would greet you at the entrance of a Sagittarius abode! Ganesha predicts that this is going to be a great phase for love and romance, so singles may look forward to spending some quality time with beloved. However, those already well-settled may feel far from happy, you will not be able to exactly identify the cause of your feeling down.
Maybe painting a traditional Wall Rangoli (Mandaana) with mitti, natural paint and pieces of well cut mirrors in modern ptterns would help lift your spirits, as Sagittarius love adding contemporary to traditional elements! Alternatively, you would do well even if you celebrate this Diwali away from home, perhaps in another town with only some close friends, Mathri, Ghevar and Gujiyas around.
Some All Time Popular Bollywood Sagittarius Personalities : Dharmendra, Dilip Kumar, Yami Gautam, Ritiesh Deshmukh, Govinda, Rajnikant, Mahi Gill, Sharmila Tagore, Boman Irani, Silk Smitha, Konkana Sen Sharma
---
Capricorn ( 22nd December to 20th January ) :
Life will always be busy, but it doesn't mean that we should not celebrate the festivals we love believes a Capricorn. This Diwali week is auspicious for long distance trips, if you are planning a foreign trip, the itinerary has to be drawn up very practically, otherwise things can go awry. Though you would manage in a way that there be some time, from the busy schedule, to make a very colourful, simple yet neat design of Rangoli, on your own, do not let family members get an impression, that you are too busy with work during Diwali, and yet you are doing your best to manage your domestic affairs well.
It may disappoint them that you are preoccupied with work even during Diwali vacations. Ganesha advises you to take a clean break, put your legs up, laze around, and sleep much longer, to recharge your drained batteries. Happy Diwali! Some All Time Popular Bollywood Capricorn Personalities : Salman Khan, Deepika Padukone, Anil Kapoor, Hrithik Roshan, Javed Akhtar, Rajesh Khanna, Johnny Lever, Nana Patekar,
---
Aquarius (21st January to 18th February ) :
If you see the entrance decorated withcoloured grains or stones, you know its an Aquarius Native's home! This year too, you shall enjoy celebrating Diwali, but more with friends than family, sees Ganesha. You could make plans to be outdoors, but be tactful while disclosing it to your family in a manner which does not upset them. Let your hair down, and have the time of your life.
Be careful, though, of over-spending. It would be wise to not be too generous and foot bills all by yourself — split the expenses equally among all members of the group. As you are more of a colourful and musical firecrackers kind of Sign, do not neglect your health in lieu for firecrackers! Avoid anything that could adversely affect your health advises Ganesha.
Some All Time Popular Bollywood Aquarius Personalities : Abhishek Bachchan, Jackie Shroff, Pran, Preity Zinta, Randhir Kapoor, Subhash Ghai, Tina Munim Ambani, Waheeda Rehman
---
Pisces (19th February to 20th March ) :
Pisces are twin fishes and fishes love water! If you come to their doorstep this Diwali, you would find a large earthen or metal pot filled with water with floating diyaas, glittlers and lovely flowers in it. Bunches of colourful flowers either in bamboo hangings or in flower vases! Hence, your mind will be brimming with ideas, but there is only one that you can execute this Diwali, says Ganesha, so get your priorities right, or just make your choice pronto, without spending too much time brooding over them.
There is a danger for married couples of getting into bitter arguments, warns Ganesha, and advises you to burst fire-crackers outside, not at home (pun intended). Like a true Pisces Native would, bring bright smiles on the faces of loved ones with delicately wrapped gifts in hues of purple, pink, white, violet with golden or silver ribbons tied around them.
Some All Time Popular Bollywood Pisces Personalities : Aamir Khan, Anupam Kher, Kangana Ranaut, Pooja Bhatt, Shashi Kapoor PN: You could also add pictures of the above names mentioned celebrating Diwali to create a more impressive visual.
Have finances been causing some worry of late? Or, have you been making some long-term investment plans? Then, our meticulously chosen 2023 Finance Report will prove to be your best friend, which shall help you take the right decisions and to invest your money wisely.
---
---
Get 100% Cashback On First Consultation