Significance Of Kamada Ekadashi 2023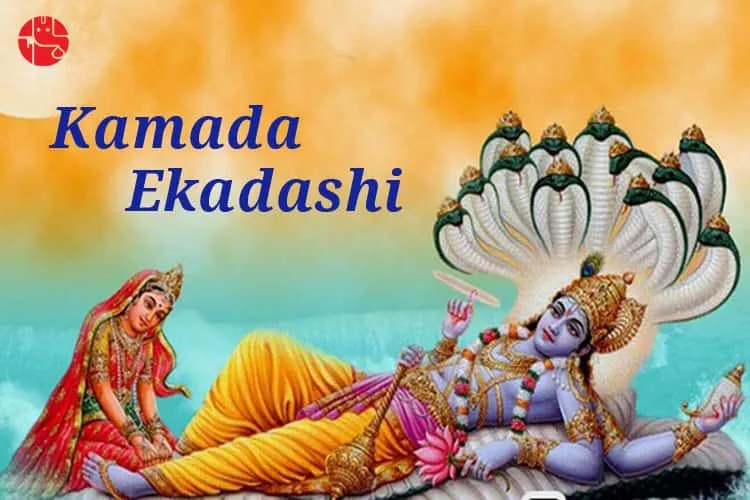 Kamada Ekadashi is an auspicious fasting day for Hindus. It is dedicated to Shri Krishna, an incarnation of Lord Vishnu and is celebrated with great enthusiasm all over the country. According to the Hindu calendar, Kamada Ekadashi is celebrated on the Ekadashi of the Shukla Paksha, i.e. the 11th day of the waxing phase of the moon, in the month of 'Chaitra'. It is an important day for the Hindus because it is the first Ekadashi after the Hindu New Year. Kamada Ekadashi is also commonly known as 'Chaitra Shukla Ekadashi' as it falls after the Chaitra Navratri celebrations.
---
Significance Of Kamada Ekadashi:
The word 'Kamada' signifies 'fulfillment of desires' and thus, Kamada Ekadashi is believed to be a spiritual observance that fulfills all the worldly desires. The significance of Kamada Ekadashi is mentioned in several Hindu scriptures and Puranas like the 'Varaha Purana'. In addition, during Mahabharata, Shri Krishna had explained the importance and benefits of Kamada Ekadashi to King Yudhishthira. It is believed that the vrat of Kamada Ekadashi helps one to regain and improve their virtues. Moreover, it protects devotees and their families from all the curses. All the sins including even the killing of a Brahmin, can be pardoned, if the devotee keeps a fast on this day. It is also believed that if married couples keep the Kamada Ekadashi vrat, they can be blessed with a child.
This vrat helps the devotee to attain salvation and reach Vaikunth Dham, the abode of Lord Krishna.
---
Important Date And Timings Of Kamada Ekadashi 2023:
This year Kamada Ekadashi will be commemorated on 1st & 2nd of April. Below are the important timings for Kamada Ekadashi 2023:
Sunrise: 1st April, 2023 | Time – 6:23 AM
Sunset: 1st April, 2023 | Time – 6:38 PM
Dwadashi End Moment: 1st April 2023 | Time – 1:58 AM
On 2nd April, Parana Time – 1:40 PM to 4:10 PM
Ekadashi Tithi Begins: 1st April 2023 | Time – 1:58 AM
Ekadashi Tithi Ends: 2nd April 2023 | Time – 4:19 AM
On 3rd April, Parana Time for Vaishnava Ekadashi – 6:09 AM to 6:24 AM
Ekadashi Tithi Begins: 1st April 2023 | Time – 1:58 AM

Ekadashi Tithi Ends: 2nd April 2023 | Time – 4:19 AM
---
Rituals For Kamada Ekadashi
Devotees wake up early in the morning, i.e. before sunrise, take an early bath and start the preparations for worshipping Lord Krishna. They worship the idol of Lord Krishna with sandalwood, flowers, fruits, and dhoop to invoke his blessings.
Devotees observe a fast of Kamada Ekadashi where they can eat only one simple meal which includes milk products, fruits, vegetables, and dry fruits. Besides, the food prepared should be Saatvik and purely vegetarian. On this day, they also avoid eating rice, moong dal, wheat, and barley.
The fast of Kamada Ekadashi begins from the 'Dashami' of the Chaitra Shukla Paksha. On this tithi, the person should consume only one meal before sunset. The fasting continues for a period of 24 hours from the sunrise of Ekadashi to the sunrise of the following day, that is, Dwadashi. The fast is broken on the next day, after offering food and some 'Dakshina' to a Brahmin.
Devotees chant Vedic mantras and bhajans of Lord Krishna as well. Reading religious books like 'Vishnu Sahastranaam' is considered to be very auspicious.
Also, special yagnas, discourses, and speeches are held in Lord Vishnu temples all over India.
Devotees must listen to the Kamada Ekadashi vrat Katha. This Katha was formerly narrated by Saint Vasistha to Maharaja Dilip, who was the great grandfather of Sri Ram, an incarnation of Lord Vishnu.
To know the personalized rituals, consult our expert astrologers!
Kamada Ekadashi is the day to attain salvation and thus is celebrated all across India, especially in parts of Southern India like Bangalore, with full zeal and enthusiasm. It is believed that this holy Kamada Ekadashi pardons all the sins and assists the person to attain 'Moksha'.
To Get Your Personalized Solutions, Talk To An Astrologer Now!
With Ganesha's Grace,
GaneshaSpeaks.com
---
---
Get 100% Cashback On First Consultation