Masik Shivratri 2024: Know Shubh Muhurta, Significance and Dates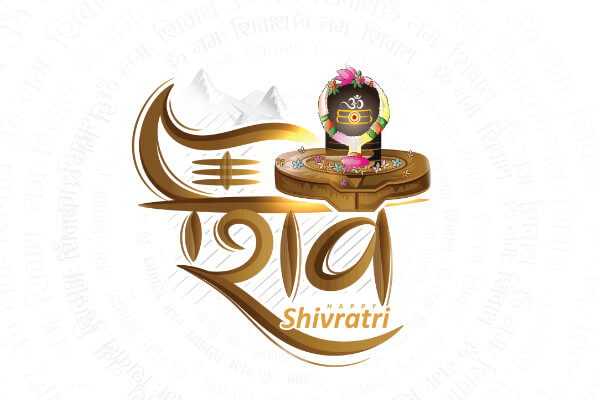 There are a total of 12 Shivratri in a lunar year, monthly Shivratri is celebrated every month on the Chaturdashi of Krishna Paksha. It is believed that on this night of the month the seeker or worshiper can directly get the blessings of Lord Shiva. The Chaturdashi, which falls in the month of Falgun, is worshiped as Mahashivratri and on this day many stories and beliefs are associated with the devotion and worship of Shiva. Mahashivratri is more recognized among all the Shivaratris, according to some astrological scholars and seekers, on this day the earth is in such a special condition that the person's consciousness can directly connect with Lord Shiva through spiritual practice and devotion to the Lord. This year, Mahashivratri 2024 is going to come on Friday, March 8. At the same time, the date of monthly Shivratri is different in all the months in 2024.
What is monthly shivratri?
What is Monthly Shivratri and why is Shivratri celebrated? There are two different sides of the same question. As we mentioned above that Shivratri is called the great night of Shiva, which is celebrated on the Chaturdashi Tithi of Krishna Paksha of every month. According to beliefs, Lord Shiva first appeared in the form of Shivling on Shivratri itself, it is said that Lord Shankar appeared for the first time in the form of Shivling. According to the Ishaan Purana, Lord Shankar first appeared on the Chaturdashi of the Krishna Paksha of Falgun, which we celebrate as Mahashivratri. On carrying forward this sequence, some of our astrologers and sages came to know that the Chaturdashi of Krishna Paksha of every month is most suitable for worship and sadhna of Lord Shiva. The Chaturdashi of Krishna Paksha of every lunar month is celebrated as Shivaratri.
Monthly Shivratri Dates 2024
Date
Timing
January 9, 2024, Tuesday
Begins – 10:24 PM, Jan 09
Ends – 08:10 PM, Jan 10
February 8, 2024, Thursday
Begins – 11:17 AM, Feb 08
Ends – 08:02 AM, Feb 09
March 8, 2024, Friday
Begins – 09:57 PM, Mar 08
Ends – 06:17 PM, Mar 09
April 7, 2024, Sunday
Begins – 06:53 AM, Apr 07
Ends – 03:21 AM, Apr 08
May 6, 2024, Monday
Begins – 02:40 PM, May 06
Ends – 11:40 AM, May 07
June 4, 2024, Tuesday
Begins – 10:01 PM, Jun 04
Ends – 07:54 PM, Jun 05
July 4, 2024, Thursday
Begins – 05:54 AM, Jul 04
Ends – 04:57 AM, Jul 05
August 2, 2024, Friday
Begins – 03:26 PM, Aug 02
Ends – 03:50 PM, Aug 03
September 1, 2024, Sunday
Begins – 03:40 AM, Sep 01
Ends – 05:21 AM, Sep 02
September 30, 2024, Monday
Begins – 07:06 PM, Sep 30
Ends – 09:39 PM, Oct 01
October 30, 2024, Wednesday
Begins – 01:15 PM, Oct 30
Ends – 03:52 PM, Oct 31
November 29, 2024, Friday
Begins – 08:39 AM, Nov 29
Ends – 10:29 AM, Nov 30
December 29, 2024, Sunday
Begins – 03:32 AM, Dec 29
Ends – 04:01 AM, Dec 30
Shivratri Worship Method
The worship of Shivaratri or monthly Shivratri starts a day before this day i.e. from the day of Trayodashi. On Trayodashi, worship Lord Shiva during Pradosh period and take a vow of monthly Shivaratri fast. On the day of Chaturdashi, fast without fasting and offer water to Lord Shiva from a holy river. Then anoint the Shivling with Panchamrit and worship by chanting the Shivapanchakshar mantra Om Namah Shivaya. After the day is over, worship Shiva in all four hours of the night and on the next morning break your fast by giving food or donation to the needy people.
Shivratri Puja Material
The things used in the worship of Lord Shiva are as simple and simple as the Lord. For the worship of Lord Shiva, a person should get fragrant flowers, bilvapatra, cannabis, datura, sugarcane juice, pure country ghee, curd, honey, water of holy river, plum, barley hairs, tulsi dal, raw cow's milk, camphor, Incense, lamp, cotton, Malayagiri, sandalwood, perfume, Pancha fruit, Pancha fruit, Mauli Janeu, Pancha Rasa, Gandha Roli, Vastrabhushan Gemstone, Pancha confectionery, material for making up of Shiva and Mother Parvati, gold, dakshina, silver, utensils of worship and seat etc.
Significance of Monthly Shivratri
The importance of monthly Shivaratri and its related benefits are mentioned in many mythological texts related to Shiva Mahima. According to the beliefs, the monthly Shivaratri is considered very effective. By observing fast on this day and worshiping Lord Shiva with a sincere heart, all the wishes of all human beings are fulfilled. It is told in the Shivratri fasting story that all the problems in the life of the people who keep this fast and worship the Lord with the rules and regulations automatically go away. It is believed that all the wishes of the people who observe the monthly Shivaratri fast are fulfilled. If a person is facing obstacles in marriage, then all his problems are removed by fasting on monthly Shivaratri. Reading Shiva Chalisa on the day of Monthly Shivratri also has great importance. The waves generated in the body by reciting Shiv Chalisa work to protect the person from mental and physical problems.
With the blessings of Ganeshji,
ganeshspeaks.com