Jamat-ul-Vida – Know How Muslim Communities Celebrate This Festival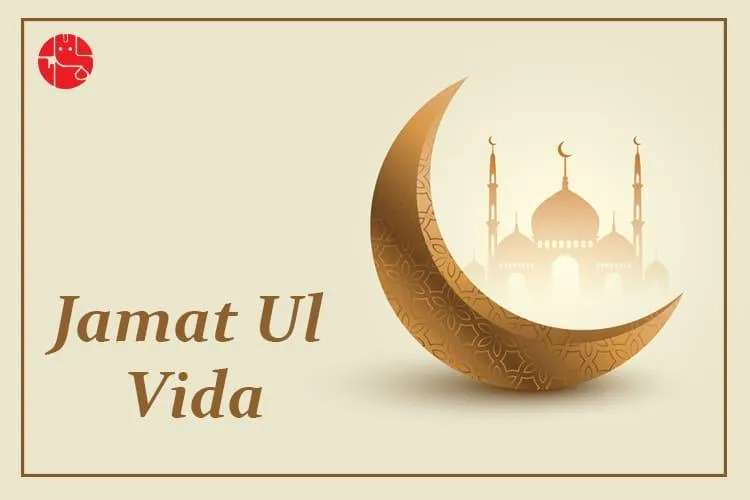 According to the Islamic calendar, the last Friday of the holy month of Ramzan is celebrated as Jumat-ul-Vida. Ramzan or Ramadan is the ninth month of the Islamic calendar. As per the Islamic beliefs, in the month of Ramzan, the holy Quran was revealed to Prophet Muhammad.
---
Jamat ul Vida Meaning
Jamat ul Vida means the Friday of farewell. It is observed on the last Friday in the month of Ramadan before Eid-al-Fitr. Additionally, it indicates the good wishes of the Holy Quran. Jamat ul Vida is also known as Jummat-al-wida.
---
Jamat ul Vida Significance
The Muslim community celebrates Jamat ul Vida with great enthusiasm and devotion. This day also marks the beginning of the Eid-al-Fitr festival. According to Prophet Muhammad, Friday afternoon prayer is very important and significant and is more blessed as compared to the other days of the week. Muslims believe that prayers held on this day could never go unanswered. They get together to attend this special festival and pray for peace, success, and harmony in the world. Not only this, but they also perform charity work for blessings, give food, and other things of need to the poor and needy. Additionally, in the gathering, greater and stronger unity is developed amongst the Muslim community. Thus, Jamat ul vida is the symbol of brotherhood and festivity.
---
Jamat-ul-Vida 2023 Date
21st April 2023, Friday
---
Jamat ul Vida Celebration
On the day of Jamat ul Vida, Muslim devotees get up early in the morning, get ready and visit the mosque. Muslims are required to attend the congregation, while it is compulsory for men to attend the congregation.
Muslim communities gather in huge numbers to recite the holy Quran for the whole day. In Hyderabad, there is an age-old tradition of the menfolk heading to Mecca Masjid in Charminar to offer prayers. Mecca Masjid is one of the biggest mosques in the country. This day also sees as Majlis-e-Ittehadul, Muslims on this day organize "Quran Day" and meet at Mecca Masjid annually in the same place.
The roads leading to the mosque are washed and lined up with white cloth for the lakhs of people who pour in to pray. The sight of people, dressed in special Friday sherwanis and Rumi topis, kneeling down to pray to Allah, is the defining image of Jamat ul Vida.
It is believed that prayers are accepted by Allah on Jamat-ul-Vida. This day involves religious reverence as mosques are flooded with Muslim devotees seeking divine blessings. Very special prayers are offered by them, they pray for the forgiveness of the sins that they have committed and pray for the guidance for their future life. You can also access your Free 2023 Yearly report, it will guide you to take the next step and plan your year ahead.
To Get Your Personalized Solutions, Talk To An Astrologer Now!
With Ganesha's Grace,
GaneshaSpeaks.com
---
---
Get 100% Cashback On First Consultation