Worship Goddess Kaalratri On Navratri Seventh Day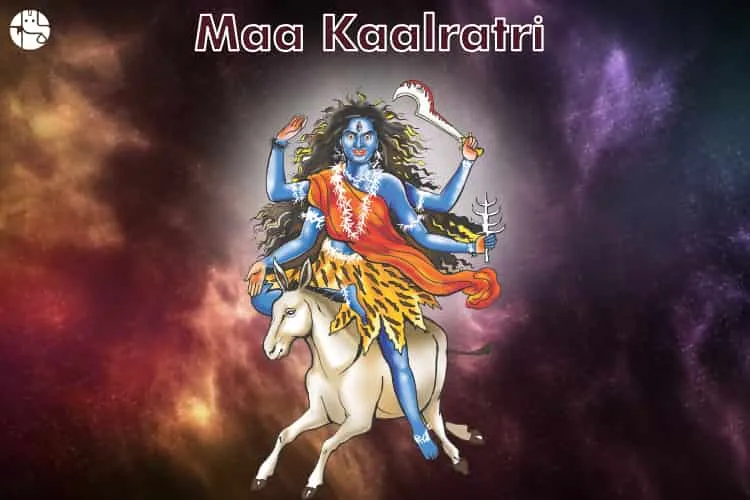 Goddess Kalratri is worshipped on the 7th day of Navratri, who is the seventh incarnation of Goddess Durga among Navdurga. It is believed that she is the most violent goddess among nine goddesses of Navratri.
---
---
The Legend of Maa Kalratri
When the Goddess Parvati removed outer golden skin to kill demons named Shumbha and Nishumbha, she was known as Kalratri Maa.
Kalratri Devi is the fiercest and most ferocious form of Goddess Parvati. According to Hindu mythology, Goddess Durga has to come into her most dreadful avatar – Devi Kalratri, to destroy cruel demon Raktabeej.No one in the Gods army could kill Raktabeej because one drop of his scattered blood was able to create another embodiment of Raktabeej. Goddess Durga has to come into Kalratri avatar to kill him. She kept a Patra (vessel) to keep and assimilate the whole blood of Raktabeej so that no more Raktabeej could come into existence for a fight.
As the seventh form of Maa Durga, Kalratri Devi is worshipped on day 7 of Navratri. Given below are date and time to worship Maa Kalratri in Navratri 2023.
---
---
---
---
---
Get 100% Cashback On First Consultation