Who Ruined Gautam Adani's Big Plan? Know How Easy or Difficult Adani's Upcoming Journey Is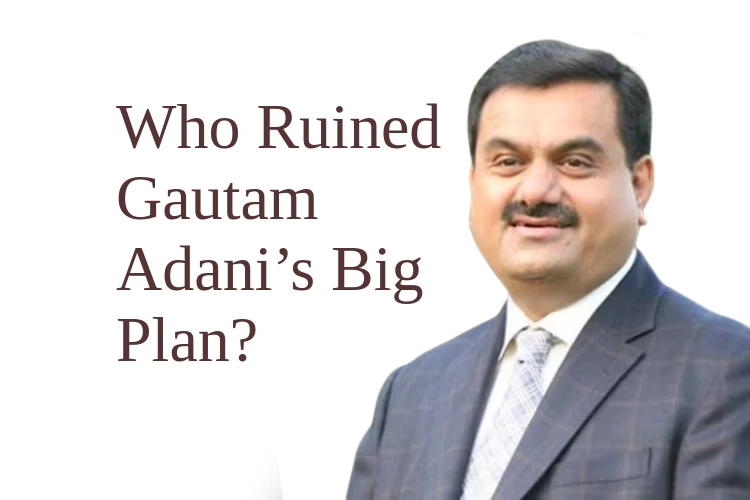 ---
What changed the momentum? Will Gautam Adani be able to make a comeback again, which planet will support him?
Adani Enterprises recently announced the withdrawal of its 20 thousand crore FPO. This FPO was withdrawn by Adani Group when it was fully subscribed. Despite this, Hindenburg's report is believed to be the reason for its withdrawal. After this, Gautam Adani came to the media and urged the investors to stay with the company. The company will try its best to maintain its reputation, he added.
Although Gautam Adani is seen as a businessman who never gives up. Everyone is familiar with his ambitious streak. Will the future support them? Will he be able to re-engage himself in the race to be the richest man in India again? In the midst of all this, what planets will support them? Let Gautam Adani's Sun Horoscope tell what is Adani's future. 
---
Shani Ketu's Curse is Creating a Challenge
Name: Gautam Shantilal Adani
Place: Ahmedabad
Date of Birth: 24th June 1962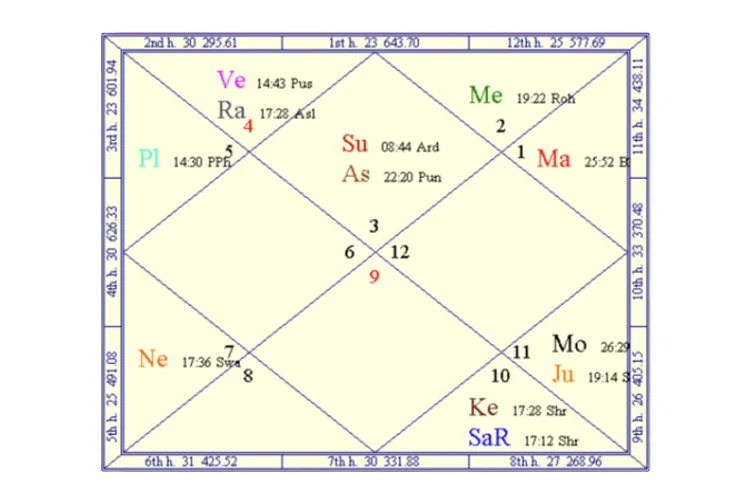 Will You Have Affluence in Your Future Life? Access Janampatri and Get the Answer.
Gautam Adani's Surya Kundli starts from Gemini Ascendant. The horoscope has self-placed Mars, which always inspires Gautam Adani to do something new. This Mars energy has also made him ambitious and he always works hard to be number one. There is Gajakesari Yoga of Moon-Guru in the horoscope. Due to this yoga, his name is among the wealthy ones. Gajakesari Yoga in the horoscope helps in fulfilling all the hopes of a person. In his Surya Kundli, Saturn is in his sign Capricorn. This is a good thing, but Ketu is also there. Shani and Ketu together form the cursed dosha. Success never comes easily due to cursed dosha in the horoscope. Sometimes, due to this misadventure, even the bet that came in hand is lost. Right now in the case of FPO it can be considered like this. Many Indian investors had supported Adani's FPO, but despite this, it would be called out of hand that Adani Group had to take it back.
---
FPO can be brought again in April!
Talking about the future of Gautam Adani, in his Surya Kundli, negative transit of Ketu is taking place from the House of Stock Market. On the other hand, Saturn's circumambulation over the Moon-Guru of birth in the horoscope started on January 17. The second phase of Sade Sati has also started for them. He had to withdraw his FPO due to the side effects of this Sade Sati. Right now this may take about three to four months to settle down. If we look at the transit of planets in the coming time, then they can launch their FPO again after 22nd April 2023. However, they have to avoid any kind of haste. They will have to pass this phase of Sade Sati and Ketu's transit peacefully. The path is not easy for them, but yes it is not impossible either.
---
What was the Hindenburg report that put Adani in a difficult Position?
Hindenburg Research is a financial research firm. It was founded by Nathan Anderson in 2017. It is known to expose the lapses and wrongdoings of the corporate world. This company has recently released a report for the Adani Group. It claimed that the group was involved in stock manipulation and account fraud for decades. The report said that Adani Group founder Gautam.
Adani's assets have increased by one billion dollars to 120 billion dollars. During this period, the shares of 7 companies of the group have increased by an average of 819 percent. After the report came, the Adani group reacted to the Hindenburg report. Adani Group called it baseless and defamatory. After the report came, the Adani Group shares fell down and recently they had to withdraw their FPO as well.
To Get Your Personalized Solutions, Talk To An Astrologer Now!
---
---
Get 100% Cashback On First Consultation