When will I get married?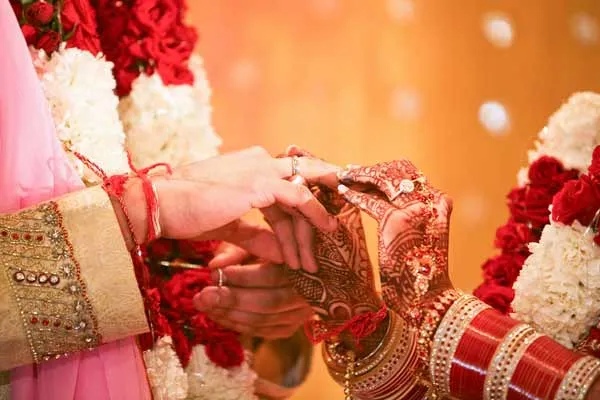 ---
The Factors To Be Taken Into Consideration For Marriage:
Most of the solutions to marriage problems lie in marriage astrology. You would often be having various concerns in your mind like – "when will I get married?", "arranged or love marriage?", "when will I get engaged?". Some of the factors to be taken into consideration for marriage are: age, the time when you will get married, arranged or love marriage, kundali matching, overall compatibility between the partners amongst various others aspects. Get Handwritten Answer of all Marriage Prediction related questions from world's one of the best astrologers.
---
Marriage Astrology – The Only Source For Authentic Marriage Counselling
It may sound surprising, but all questions related to marriage fall only, and only, in the domain of astrology. No other science can even dare to attempt to answer such questions!
---
Why You Should Seek Marriage Guidance From The Experts:
In Ask An Expert, our experienced experts make use of the core principles of marriage astrology and provide the guidance and answers to your marriage related questions based on your Birth Chart, thus thoroughly personalising them. This Birth Chart of yours is prepared from your birth date, time and place, and contains every detail about your past, present and future. Consult our expert astrologers to get in-depth insights and to know about your marriage prospects.
Get personalised help from our specialized astrologer Get Answer on Email
---
Delay In Marriage: What Could Be The Exact Reason?
Apart from the many factors such as age, personality, education, fortunately or unfortunately, caste and creed also play an important role in marriage prediction astrology. Your marriage horoscope can also predict whether you are facing a real or just a psychological problem, that is, whether your marriage problems or marriage concerns are based on circumstances, or are just a result of positive or negative thinking.
---
Marriage Astrology – How It Can Help You Take Better Decisions For Your Marriage:
The reason for seeking expert astrological guidance in marriage related matters, is that you can take well-informed decisions. By far the greatest advantage of seeking marriage prospects guidance from our expert astrologers is that you will know whether you are compatible with the person you want to marry, which negates the need for regret later in life when you find out the hard way that you are not compatible with each other. It saves you from a lot of possible heart-ache in the future.
---
How Our Astrologers Apply Marriage Astrology Principles:
To decode the cause of your marriage concerns and to present the answer to you, our Astrologers analyse multiple factors in your Birth Chart and also the influence of the transiting planets. There are three main factors to be taken into consideration: 1) The Potential in your Birth Chart, 2) The influence of the Mahadasha and Antardasha and 3) the impact of the transiting planets. There is a lot more analysis involved at the secondary level, which helps in confirming their overall observations in your Birth Chart.
---
How Ask An Expert Can Help You In Your Marriage Prospects?
With Ask An Expert, you can get a sure-shot answer to your question – "When will I get married? With this service – you can get accurate guidance from the experts at a very economical price within just 24 Hours!
Not only will you be getting accurate answer and marriage guidance, you will also be getting the suggestions for the most ideal remedial solutions based on your Birth Chart for better success and bliss in your marriage. Not all things can be set right with hard work, some require help from the 'Divine'. This is where the remedies are helpful.
Are you planning to get married in 2023 but cant finalize the date? Talk to expert astrologers now!
With Ganesha's Grace,
The GaneshaSpeaks Team
---
---
Get 100% Cashback On First Consultation