Rishi Panchami Vrat Katha Puja Vidhi Mahtva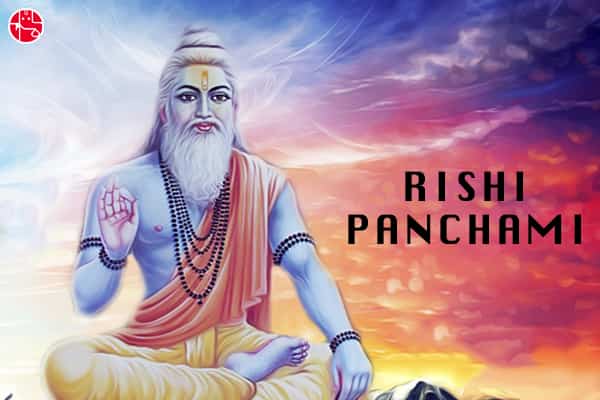 Rishi Panchami Vrat will be celebrated on 20th September this year i.e. 2023. Women observe this fast of Rishi Panchami in most parts of the country, but in many places men also observe this fast on the fifth day of Bhadrapada Shukla to get rid of unknowingly sinful deeds. On September 20th, from 11:01 AM to 01:28 PM, the worship and story of this fast can be read. In some parts of Gujarat, this festival is also known as Sama Pancham or Sama Panchami.
Follow these rules in fasting
Get up early in the morning and take a holy bath. Wear clean clothes. Clean the square of the house with a mixture of cow dung and pure soil. Make signs of the Saptarishi with Kumkum and Turmeric. The sign of the Saptarishi means putting seven dots on the finger. Plow sown paddy is not eaten on this day. Women eat Mordhan or Sama on this day.
If you want to remove the troubles of daily life, then definitely get your horoscope analysis done by our expert astrologer.
Why fasting is done
Women become most impure during menstruation. In such a situation, if there is any kind of error in doing religious work etc.
Something like this is Rishi Panchami's fasting story
A Brahmin named Uttanka lived in the country of Vidarbha. His wife's name was Sushila, he had a son and a daughter. On being able to marry, he got his daughter married in a good house, but after some time his daughter became a widow. Considering this as the destiny of her fate, her daughter started living like a widow. He built his hut on the bank of the river. One day worms started falling in his body. The Brahmin saw that his daughter had touched the utensils of the house when she was menstruating in her previous birth and had not yet observed the fast of Rishi Panchami in this birth. After this, the Brahmin told the daughter the importance of the Rishi Panchami fast. After the fast, the daughter became free from all sins.
Do you have any problems? Do you want an astrological solution to this problem, then directly talk to our expert advisors. Talk and remove the problems of your life.
with the best wishes
GaneshaSpeaks.com