Horoscope 2023 For All Areas of Life of Uttara Phalguni Nakshatra
Career and Business Horoscope 2023
This year may give you some good opportunities for growth. The impact of planets will give you strength to stand firm against the odds and obstacles. But, you must keep in mind that the year will be very hectic and likely to test your skills and patience. You are likely to strengthen your position from around the mid of April 2023 but with increasing authority, you might also see increasing responsibilities. It may cause some anxiety as well during the middle phase of this year. Business persons may see some good deals coming their way during the latter half of this year.
Finance Horoscope 2023
Mostly you will be able to make good decisions during this year and your actions in the right direction will lead you to growth and gain. You can expect to get more earning opportunities from around mid of April 2023 and this period may provide you the opportunities to resolve some pending matters. You would achieve further development. However, you must avoid making big purchases otherwise you may feel pressure on your financial budget during the latter half of this year.
Love and Relationship Horoscope 2023
The year may bring some good opportunities to refresh your love life. But over interference of family members may impact a harmonious relationship at times. Spending some quality time with your loved one and rekindling the joy of romance in your relationship will help you regain the joy in your love life particularly from around mid of April 2023. Steer clear of emotional outbursts and conflicting ego clashes in order to maintain harmony during the last quarter of year 2023.
Health Horoscope 2023
Though you will have ample planetary support this year, you might not feel very comfortable with your fitness in the period between April and June 2023. Your energy level may fluctuate and it may affect your overall health status. Here you need to relax so that your stress level remains under control or disorder should not get the better of you. The period from mid of June 2023 looks better for your health. There will not be any major health problems during the latter half of year but, you must remain attentive and do not take your health for granted.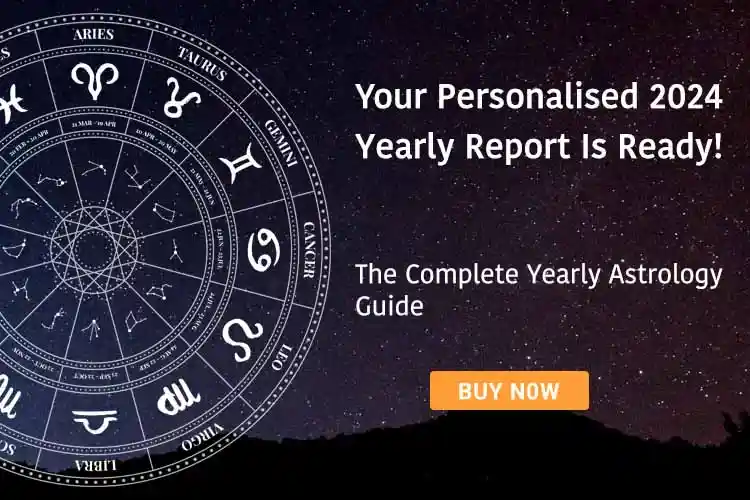 Share Your Problem, Get Solutions