Horoscope 2023 For All Areas of Life of Purva Ashadha Nakshatra
Career and Business Horoscope 2023
This year is likely to provide you with some good opportunities for the advancement of your career. Due to the favorable impact of planets, you will be forward-looking and hungry for growth. You are likely to make good progress in your ongoing projects. If you are in business, there are chances of getting some good deals to enhance business prospects. You should make good use of this time to enhance your career prospects particularly from around mid of April 2023. The last quarter of this year is likely to test your skills and patience though.
Finance Horoscope 2023
You may have steady improvement in your financial status and financial flow would be normal this year. However, it may bring some commitment pressure around the middle of this year. Here, you must avoid overly ambitious moves for rapid financial growth particularly around the month of June 2023. You may gain but after a lot of effort and that too at times below your expectations. So, moderation and planning beforehand is advisable. Also, this is not a good year for speculation and risky trading in the stock market, so be careful.
Love and Relationship Horoscope 2023
You may have a strong desire to love and to be loved during this year but you may at times face uncomfortable situations. But being optimistic you will find a way to change it. You may be surrounded by some confusion, anger, fears, and frustrations during the middle part of this year. But, gradually, you may be able to identify the problem area and that may help you to clear some doubts and confusions during the later part of this year. The year may end on a positive note.
Health Horoscope 2023
Minor health issues or some seasonal problems may arise during this year. Though your strong immune system may help you to avoid major health issues, you need to maintain a close eye on what you eat and beware of developing an eating disorder particularly in the period between August and October 2023. You also need to avoid taking on too much burden and also drive carefully during this year. Your energy level will be good over the year end and you might feel relief from problems, if you have any.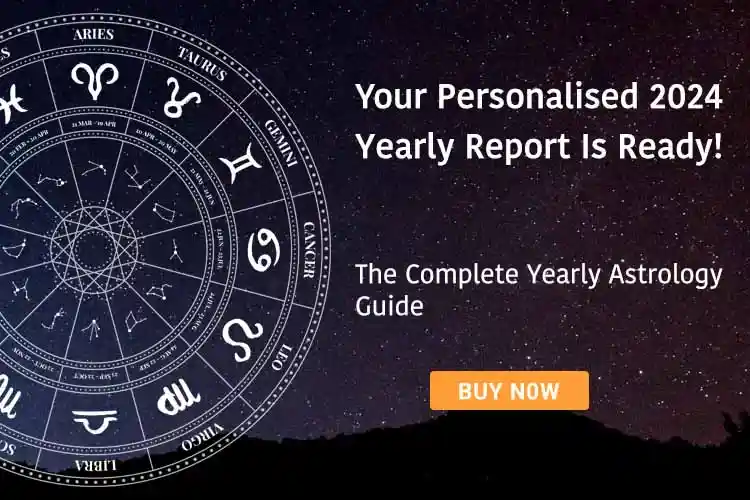 Share Your Problem, Get Solutions