Horoscope 2023 For All Areas of Life of Ashlesha Nakshatra
Career and Business Horoscope 2023
In the beginning of this year, you may have some dissatisfaction regarding your position at work. Change may be on your mind. But, don't let this take away your focus from the tasks at hand. The period around the month of April and May 2023 may bring some options for your consideration. Planetary positions portend busier times for business persons during the first half of this year. The latter half of this year may bring more ease and improvement in your working environment.
Finance Horoscope 2023
During the first half of this year, you will have to wait patiently for getting a chance to strike big. Till mid of April 2023, you have to remain satisfied with gains in routine. Remain cautious while forging any new investments around the month of May. Stay away from idle, aimless activities. You will get some good earning opportunities from around mid of June 2023. Your urge to have more comforts and luxuries may make you spend quite a lot during the latter half of this year and that might create some burden on your financial status.
Love and Relationship Horoscope 2023
This year may bring a source of immense energy, which may go either way – positive or negative. So, channelize this energy in a positive manner. Your hopes for a new development will rise around the middle of this year. The later part of this year from around mid of September 2023 may bring some clarity. During the last quarter of year, you will be full of emotions, but may be misdirected. So, do not make any hasty move this time around.
Health Horoscope 2023
The planetary influences during this year may bring a positive impact on your health but you may be somewhat lazy and tend to ignore self-discipline. Though there will not be any major issues, it will be better for you to maintain a healthy lifestyle. Also, it will be more important for you to focus on your diet as overeating may cause problems particularly around the month of August and September 2023. The impact of planets around the year end may bring some fluctuations in your health.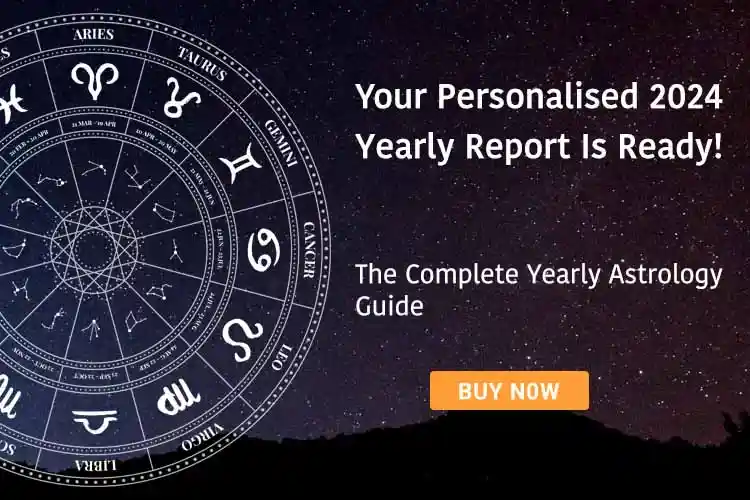 Share Your Problem, Get Solutions