Horoscope 2023 For All Areas of Life of Ardra Nakshatra
Career and Business Horoscope 2023
You will have a mixed impact of planets on your career related matters during this year. Even though you will be motivated to perform efficiently, your seniors may seem to be on a fault finding mission. This will make you anxious and tense. You need to keep your focus and try to ignore this, as it is hardly your fault. Conditions may begin to improve from around mid of July 2023. If you are doing business, you must also remain calm and composed with your associates and customers in order to avoid unnecessary disruptions during the first half of the year.
Finance Horoscope 2023
The impact of planets will be benevolent and help you organize your money matters effectively during this year. As the year progresses, you will get opportunities to gain money. However, be prepared for some hiccups along the way during the middle part of this year around the month of June 2023. The disruptive forces could present distractions as well as illusions. The period from around the month of September 2023 will be the time to look for something durable and rewarding.
Love and Relationship Horoscope 2023
The impact of planets will encourage you to build harmony with your mate and good family relations as well. The cosmic powers are highly supportive of relationship matters. Go for a little cozy outing, if you can, around the middle of this year as the planetary impact may bring some amazing romantic experiences particularly around the month of August and September 2023. Some urgent career matters may play a spoilsport, though. Planets during the ending part will strengthen your relationship.
Health Horoscope 2023
The planetary influences will help you handle your health efficiently during this year. Also, you can expect to have better work-life management and stress levels will be under control particularly after May 2023. Hence your fitness will also improve. You can expect to keep normal health status during this year and you are likely to lead a healthy life. But do not take your fitness for granted. Try to remain physically active in order to maintain your fitness levels. Also, take adequate rest and sound sleep which may help to keep you fit and fine.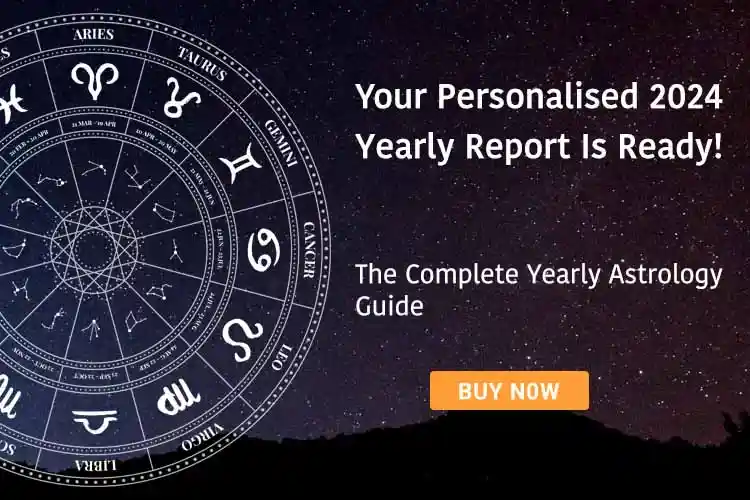 Share Your Problem, Get Solutions