Capricorn Wealth and Property Horoscope 2023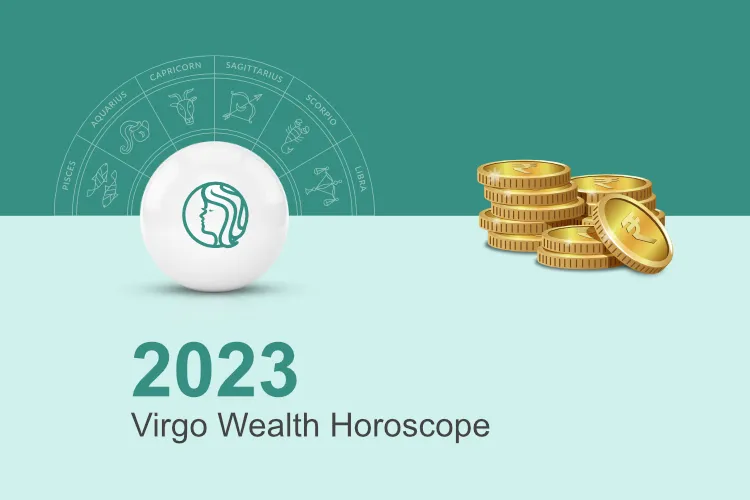 Capricorn Property horoscope 2023: An Overview
Capriconians! Do you want to know your financial status in 2023? Have you been suffering all these years financially? Then, it is high time you must know what is in for you in 2023 and the solutions for all your problems. Let's have a detailed look into 2023 and how the year may treat you in good ways. Capricorn property horoscope 2023 suggests you everything's you may do in the year if you buy or sell a property.
Capricorn Property 2023 – Get good planetary support!
Capricorn wealth horoscope 2023 suggests that you may get good support from all the planets that enhances your wealth status. 2023 may be a good financial year for all Capricornians as compared to other years. There may be small financial expenses but still you may be able to manage well. The Jupiter transit blesses you much and you are likely to enjoy good returns from all your investments and ancestral properties. You may never run out of money in 2023. Do you want to understand which zodiac signs will be rich in 2022?
Capricorn Property 2023: What Can You Expect in the First half?
Capricorn Property and Wealth Horoscope suggests that you may face some financial issues during the month of February. So it is advisable not to make any hasty decisions or invest in real estate. Saturn transit indicates that others may unnecessarily ask you for money. Be alert about some of the frauds. You may have good plans to save the money rather than spending it. During March you need to be a bit cautious in making any investments. The Jupiter transit helps in April in growing your wealth. The last few days of April seem to be resolving many loan issues you had in your past. This is due to the blessings of Mercury. During the month of May, financial matters may find a permanent solution. This may be due to the good deeds that you have done in your past.
Capricorn Property horoscope 2023: What is in for you in the second half?
Capricorn Property and Wealth Horoscope suggests that the transit of Jupiter may give good opportunities. So it is advisable to take some good investment options by discussing with your partner. Your wealth may increase beyond imagination and it may be due to Venus transit. During the month of June, your pending financial crunches will be resolved. As the year advances, you may get blessings from Jupiter and receive opportunities for gain. Anyhow there may be some disputes regarding the old investment that may disturb you during the months of August and September. During October your finances may be pushed forward. Stars will bless you and will give an upward push to your finances. Your old investments or ancestral property may bring good financial rewards.

Capricorn 2023 Horoscope Property: The planets satisfies you
Capricorn property horoscope 2023 suggests that some of your old issues may be resolved easily. The planets may be in a good position to help you always during the last few months of the year. If you have had any investments in the past, it may be beneficial during this time. You may think of doing a long term investment that helps you later on. The stars support you financially and thus you may be able to make investments as you wish.In a nutshell, 2023 is likely to be a good year for Capriconians financially.
Share Your Problem, Get Solutions