Libra Wealth and Property Horoscope 2023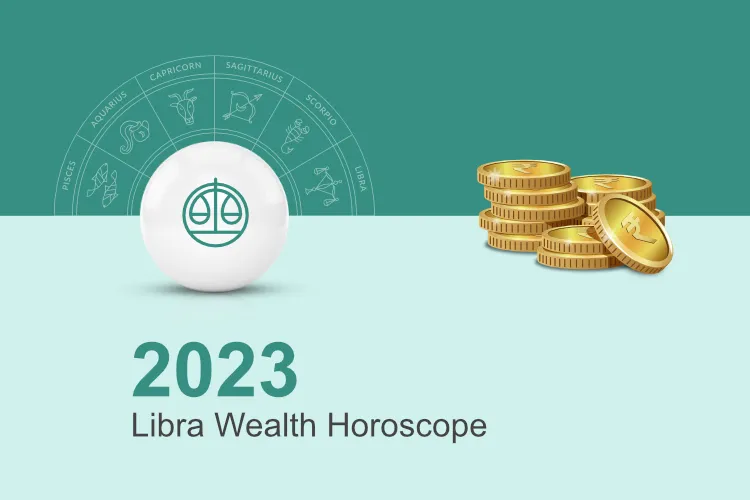 Libra Wealth and Property horoscope 2023: An Overview
As indicated by Libra Wealth and Property horoscope 2023, your financial circumstance is likely to be steady as compared with other years. You will get benefited by investing in real estate business however be cautious with financial investors. You will find new business and it brings in money flow. Kindly stay away from bad behaviors like drinking and smoking as it takes out your money more. Lets see what property horoscope has to say more about you for 2023.
Libra Property 2023 – Get good financial support!
Libra property Horoscope 2023 suggests that the year is favorable for your property and matters related to wealth and assets. The impact of transiting Jupiter will remain beneficial. But, Saturn will demand discipline while investing in assets. The period around the month of February will be good for matters related to property. There are chances you might get a share of the property from a family member or from the elder persons. Do you want to know more about your wealth and property?
Libra Property 2023: What Can You Expect in the First half?
Libra wealth horoscope 2023 suggests that traveling Jupiter gives the money related projects you make around the month February will yield benefits from now on. It will be a great opportunity to conduct real estate procedures and furthermore a great chance to purchase another vehicle. In any case, be aware of keeping away from any confusions in businesses. Do not blame anybody unnecessarily and move into an argument. Mercury indicates that due to the lack of clarity on some important issues, you will constantly remain confused about matters related to your property or assets during the middle of this year. Some of the plans may not work as you wish. So be careful during next year while planning any financial matters. The effect of traveling planets will be ideal during the last few months of 2023. If you want to know which property you can buy next year.
Libra Property horoscope 2023: What is in for you in the second half?
Libra Property and Wealth Horoscope suggests that there will be a few good opportunities that come your way during the month of July. Here you will actually want to manage a few financial matters in an exceptionally effective way. The period till September might stay good for you to make interests in land or property. This period will assist you with figuring out the issues and will likewise permit you to achieve the wishes. Delay in property matters might disappoint you. Mercury transit shows that your lazy mind may bring some issues so being cautious in September is very important. Also, you may likewise have the option to do some of your plans during the last months from October. You will get good deals since then and you may be happy in your financial dealings.

Libra 2023 Horoscope Property: Moderately good for buying property
The last months of 2023 will be good for Libra natives. The transiting Jupiter would expand your horizon and lead you to better opportunities for investments around November. But, Saturn will request you to make efficient plans to attain good financial growth. The last few months of the year will be great to apply for a credit card or apply for loans to purchase a property. Your money transactions and dealing may go smoother this time and you will be happy.
In a nutshell, it is likely to note that if you have a systematic plan, you may get ultimate success in all your financial matters. Do you want to know Which zodiac signs will be rich in 2022?
Share Your Problem, Get Solutions