Kabir Das Jayanti 2023: Significance And Related Legends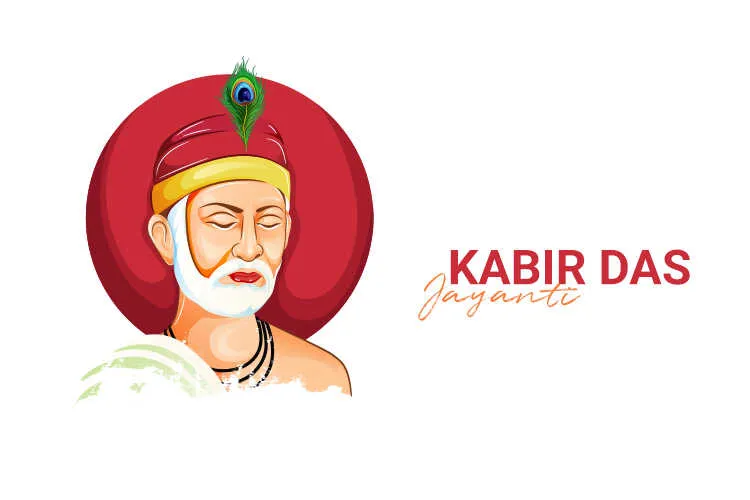 Meaning:
Finish tomorrow's tasks today, and today's tasks right now.
When would you finish them, if the world were to end in the next moment?
A very famous Doha by Kabir Das, which is sure to take you back in time, when in schools you were reading Kabir Das Dohe. It is not just a saying; it teaches the value and the significance of time. On the occasion of the birth anniversary of Sant Kabir Das, let us know the rituals and significance of Kabir Das Jayanti.
---
Important Date And Tithi Timings For Kabir Das Jayanti 2023
Kabir Das Jayanti 2023 Date: June 4, 2023
Purnima Tithi Begins – 11:16 AM on Jun 03, 2023
Purnima Tithi Ends – 09:11 AM on Jun 04, 2023
---
About Kabir Das | Kabir Das Story
As per the legends, Kabir Das was born to Muslim parents in Uttar Pradesh. Later, at a very young age, he turned to spirituality and he referred to himself as Allah's as well as Lord Ram's child. He accepted all religions and did not believe in any religious discrimination. Furthermore, he explained that there is a presence of the same Supreme Being in all the religions. He was a highly acclaimed poet of the 15th century and his writings significantly impacted the Bhakti movement. Some of his famous writings include 'Anurag Sagar', 'Kabir Granthavali', 'Bijak', 'Sakhi Granth', etc. Moreover he is also the founder of a religious community 'Kabir Panth' and the members of this community are referred to as 'Kabir Panthis'. Sant Kabir Das was admired by individuals of all faiths and his lessons are still passed down from generations.
If you want the solution of your questions, get an accurate 2023 Detailed Report from the experts.
---
Kabir Das Legends
Once Kabir Das reached an abode of God in Maghar close to Gorakhpur in 1518. Immediately a dispute began as both Hindus and Muslims wanted to perform final rites in their own way. Surprisingly, Kabir Das stood up and asked them to see beneath. His devotees found a beautiful array of flowers. His devotees and followers have become surprised. Hindus took the flowers to Varanasi and Muslims to Maghar.
Kabir was highly influenced by the various incidents in his life. Many want to break his spiritual path, therefore, once he was taken to a courtesan. Similarly, he was also taken to the court of Sikander Lodhi after he was made to believe in the black magic. Gradually, he was made to leave the Varanasi in 1495 after which he never returned. During this whole period, Kabir explored the entire North India and spread the message of oneness.
During the 15th century, he became popular for his mystical odes. He is best remembered for his one-line replies, when somebody has any query from him. It reflects his mature way of thinking and inimitable style. Throughout his life, he openly condemned temples and mosques and maintained that God is everywhere and exists in everyone.
If you want a fruitful solution for the various aspects of life, get a free remedy suggestion report from an expert astrologer.
---
Kabir Jayanti Rituals
The followers of Sant Kabir, dedicate the day of Kabir Jayanti completely in his remembrance. On the occasion of Kabir Jayanti, they recite his poems and take lessons from his teachings. Get together and satsangs are also arranged in many places. It is the day celebrated with full enthusiasm especially in Varanasi – the birthplace of Sant Kabir. Moreover, Shobhayatra is also taken out that culminates at Kabir temple.
There are certain rituals to be followed on the Purnima of Jyeshtha month, performing personalized rituals on purnima will help you gain health, wealth, and prosperity. Consult our astrologers to know the rituals based on your birth chart.
---
Significance Of Kabir Das Jayanti
Kabir Das Jayanti is observed in the honor of Sant Kabir Das. It is celebrated every year to mark the birth anniversary of Kabir Das. He was a very famous poet, saint and social reformer of India. According to the Hindu calendar, it falls on Purnima in the month of Jyestha. It is the day celebrated with great enthusiasm and fervor in the whole of India as well as abroad. Sant Kabir Das was a holy person and his works and sonnets represent the importance and unity of the supreme being. On the event of Kabir Das Jayanti, the followers of Sant Kabir Das devote the day totally in his recognition and are praised with extraordinary excitement and enthusiasm. Not only this, but they also recount ballads of Sant Kabir Das and take lessons.
Sant Kabir Das is still alive in the hearts of devotees who follow his teachings in his poems and two-line couplets known as 'Kabir Ke Dohe'.
Wish you this Kabir Das Jayanti with lots of love and happiness.You can connect with the experienced and qualified astrologers to know your future.
Attract Good Luck With Your Personalised Horoscope On The Auspicious Day Of Kabir Das Jayanti! – Talk To Expert Astrologer Now!
With Ganesha's Grace,
The GaneshaSpeaks.com Team
Astrologers trained by Shri Bejan Daruwalla.
---
---
Get 100% Cashback On First Consultation