Jyeshtha Purnima 2023 For A Happy Married Life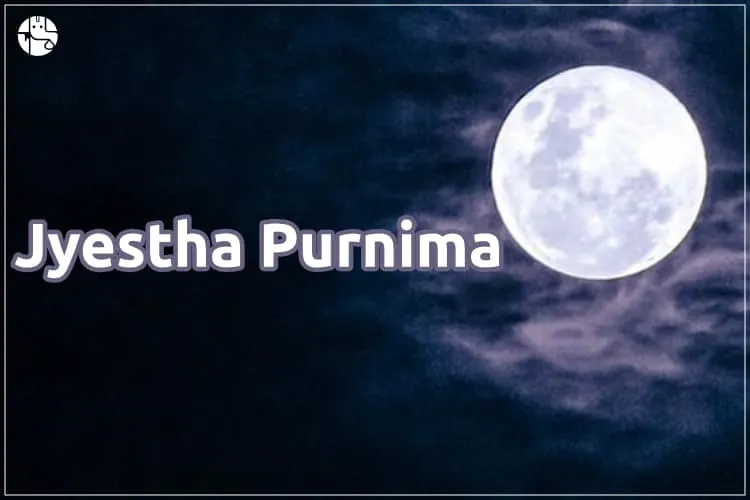 Well, Jyeshtha is the 3rd month of the year as per the Indian Hindu Calendar. This month usually comes during the peak of summers, i.e. in the months of May and June. According to Astrology, Jyeshtha month begins when Sun enters Taurus in the 2nd month of the year. And the Purnima (Full Moon Day) which falls this month is called Jyeshtha Purnima, This year Jyeshtha Purnima festival will fall on June 3, 2023.
According to the Indian tradition, Jyeshtha means the senior-most, the first and the foremost of the most ancient. In the ancient Hindu scripture Vishnu Sahastra Naam Strotram, Lord Vishnu has been called Jyeshtha Shreshtha Prajapita in the Sloka Number 8. As Lord Vishnu is also worshipped on this day, that is why it is called Jyeshtha Purnima.
---
Jyeshtha Purnima Festival: The Story Behind It
Well, historically Jyeshtha Purnima has been associated with the Indian Super-Heroine Savitri. She is stated to be a perfect example of purity and divine married life. As per the tradition, Savi tri had pleaded with Lord Yama to bring back to life her dead husband Satyavan. She kept on pleading with Yamraj for almost three days. Yama finally gave in to her demand and brought Satyavan back to life. The main deities who are worshipped on this day are Brahma, Savitri and also Yama, Narad and Satyavan.
Besides, Jyeshtha Maas is the holy month when Ganga, the sacred river came to Earth due to the unwavering efforts of King Bhagirath. Jyeshtha Purnima is an important festival celebrated by married Hindu women. The other names of Jyestha Purnima are Dev Snan Purnima, Pournami & Vat Purnima.
---
Rituals on Jyeshtha Purnima
Women observe a vrat for their husbands' long life and happiness of their home. There are various rituals that are performed on this day.
The first ritual – Get up early before sunrise and take a dip in a Holy river like the Ganges and offer prayers.
After that perform puja of the banyan tree and initiate the Vrat. As per Indian tradition, the Banyan tree is considered to be very auspicious. In fact, Banyan Tree symbolises the Hindu trinity (the three Gods) namely Brahma, Vishnu and Mahesh.
You can also offer prayers to Savitri. In fact, you should recite Savitri Satyavan Vrat Katha. Ensure that you carry out all your puja rituals very carefully as even a small mistake can have a bad impact on your life.
Besides, women should put on their bridal dress along with jewellery and with vermillion on the forehead. The Banyan tree, of which the puja is to be performed, should be decorated with sandalwood & Turmeric paste and prayers should be offered for three consecutive days. The women devotees are also required to eat Banyan tree roots.
---
The Significance of Jyeshtha Purnima
It is widely believed that fasting on Jyestha Purnima will bless the married women with a long life of their husbands and a blissful married life. This festival is also significant as it is believed that the married women who take a dip in the holy Ganges, get all the blessings and all their desires (Professional & Personal) are fulfilled. Doing this Puja is a boon for physical well be ing and mental peace. Observing this festival is believed to bring prosperity, happiness, and success for the woman and her family members.
With Ganesha's Grace,
The GaneshaSpeaks.com Team
To Get Your Personalised Solutions! Talk To Astrologer Now.
---
---
Get 100% Cashback On First Consultation