Get Blessings Of Lord Buddha, 9th Incarnation Of Vishnu, On Buddha Purnima 2023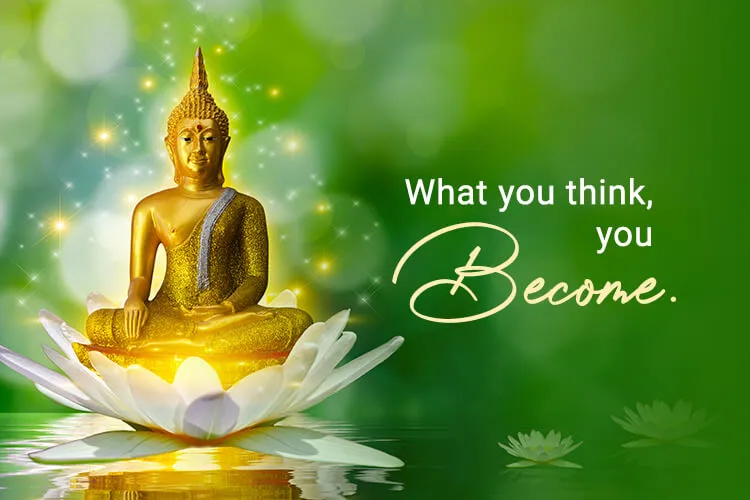 Peace comes from within. Do not seek it without. – Gautam Buddha
Rightly said by Lord Buddha in the above quote; seeking peace outside leads you to more chaos, as it is found within. And on that note, let's celebrate Buddha Purnima 2023 also known as Vesak, the birth anniversary of Prince Siddharth Gautam, the enlightened being who founded Buddhism. It falls just after Narasimha Jayanti.
---
Buddha Purnima 2023 Date And Tithi Timing
This day occurs on the Full Moon or Purnima of the Hindu Vaishakh month. Hence, Buddha Poornima is quite famous as Vesak in East-Asian countries like Thailand, Sri Lanka, Japan, China, and Korea.
Buddha Purnima: May 5, 2023, Friday
Purnima Tithi Starts: 11:44 PM on May 04, 2023
Purnima Tithi Ends: 11:03 PM on May 05, 2023
---
About Buddha Purnima
Buddha Jayanti is recalled as the voyage of Lord Buddha's birth, attainment of Nirvana, and demise. Hence, this day is said to be a colossal festival among the followers of Buddhism across India, who celebrate each second of it with devotion and ardour. Gautam Buddha took birth in the Hindu Kshatriya family that belonged to the Ikshvaku dynasty. Therefore, Hindus also revere Buddha's birth anniversary with immense significance. Gautam Buddha is also said to be the 9th incarnation of Lord Vishnu, and is also observed as Vaishakh Purnima. It is also announced a public holiday in India due to its massive value.
---
Astrological Significance Of Buddha Purnima
Gautama Buddha's birth chart consisted of these astrological placements – Cancer Ascendant, Moon in Libra and Sun placed in the fierce Mars. The noteworthy fact in his Kundli is that there are 5 planets aspecting the Moon – Sun, Saturn, Jupiter, Venus, and Mars – that actually played a role in making His mind strong.
To have the benefits of great health, and bring true joy, and peace into your life, you must first harmonise your own mind. If you can attain liberation from the mind, all the goodness of life will naturally flow to you, which would lead you to the path of Enlightenment. And in order to balance your mind, you must strengthen the Moon in your birth chart. Get your personalised Janampatri to know about yourself in detail.
Similar to Buddha, if you were born during the Full Moon, you might be a natural idealist. You may invest your time mostly seeking the truth. You may also find it tough to be involved in the pleasures offered by relationships of the earthly realm. And at one point in life, you may as well go on the path of spirituality or dedicate your life for the good of others.
---
Benefits Of Observing Buddha Purnima
If you wish to attain the state of bliss or mental peace, Gautam Buddha is your true guide. He showed the world how luxury and simplicity are so different from one another. We suffer because we get tied to the materialistic pleasures more than anything else. This Vesak, try to walk the "Eightfold Path" if you wish to welcome peace in life. Maintaining the Eightfold Path is extremely important to truly celebrate Buddha Purnima.
Right View or Awareness – Knowing the truth
Right Intention – Freeing your mind of ill thoughts
Right Speech – Avoid hurting others
Right Action – Work for the benefit of others
Right Livelihood – Maintaining ethics in life
Right Efforts – Abstain from evil
Right Mindfulness – Practicing meditation
Right Concentration – Balance your thoughts
People undergoing the negative effects of Saturn Sade Sati need to maintain this Eightfold Path along with chanting other specific mantras. This will help you relieve mental pressure and enhance confidence in every aspect of life.
---
Buddha Purnima Rituals
Buddha Jayanti signifies calmness and asks us to lead a simple and truthful life as followed by Gautam Buddha. Follow the below rituals on Buddha Poornima:
Buddha Purnima is all about truth, humanity, and liberation. Hence one should liberate caged birds and animals during Vesak or Buddha Purnima celebrations.
Embellish Bodhi tree with flowers and flags, and place lighted lamps around it.
Pouring holy water on the roots of the tree, pray for inner peace.
Practising meditation is considered auspicious on this day.
Recite the holy teachings based on Gautam Buddha's life.
Offer flowers, and light candles in front of the Lord's idol, and pay your reverence.
Maintain purity by wearing white clothes on this day.
Donate clothes and serve Kheer (sweet rice porridge) to the needy.
Maintain vegetarianism on this day.
You should follow the five principles also known as 'Panchsheel' on the day of Buddha Purnima, which are as follows:
Not to Take Life
Not to Rob
Not to Lie
Not to Consume Alcohol
Not to Commit Infidelity
---
Effective Buddha Purnima Mantra
Chanting this magnificent Buddha Mantra in the early morning between 4 AM to 7 AM is highly beneficial:
Om Mani Padme Hum
Meaning:
'Om' is a sacred symbol and the Supreme element of nobility that controls one's ego
'Ma' signifies morals and purifies one's jealousy
'Ni' represents patience that controls one's desires
'Pad' represents dedication and purifies one's ignorance
'Me' means renunciation and controls one's greed
'Hum' represents wisdom and lessens one's aggression
Wish you all a very Happy Buddha Jayanti!
Attract Good Luck With Your Personalised Horoscope On The Auspicious Day Of Buddha Purnima! – Get Your First Consultation with 100% Cashback!
With Ganesha's Grace,
The GaneshaSpeaks.com Team
Astrologers trained by Shri Bejan Daruwalla.
---
---
Get 100% Cashback On First Consultation