Nakshatra – Swati
Purity or more precisely the purest first drop of rain will rightly define Swati Nakshatra. Also, the fifteenth constellation of the zodiac belt means 'Sword'. As the name suggests, the Swati Nakshatra natives will be imbibed by sharpness and talent. Holla guys, your excellent communication skills and expressing your thoughts freely are unmatchable. These will add to your charm, and you navigate the world with it. Also, you have strong beliefs in social etiquette. Your trials to best fit in the society will continue for a lifespan. Thanks to your positive outlook and confidence, you will remain undisturbed in the changing times. Doing the right thing will always be your motto irrespective of the situation you are dealing with. What more you require, when your planetary ruler Rahu will signify your hidden potential.
Swati Nakshatra Astrology
Swati Nakshatra ranges from degrees 186:4 to 200:0 in the Scorpio Sun Sign and is symbolized as the young planet blowing in the wind. So, you have flexibility and agility just like the wind. However, Swati also means great mover, and hence, independence, compassion, spontaneity, complete freedom, and self-confidence would come naturally to you.
Swati Nakshatra Male Characteristics
The male native of the Swati Nakshatra is peaceful by nature, but self-dependent. He will never cheat someone of their property, nor does he like to get cheated. However, he works hard, and despite that, if someone criticizes his work, he does not like it. Though he is not short-tempered, when he does become angry, it is difficult to control him. Always ready to help out the needy, but don't expect that he will compromise his independence. This doesn't mean he is egoistic as he never hesitates to give respect where it is due. It has been observed that sometimes this native carries his childhood scars well into his adulthood.
Swati Nakshatra Male: Profession and Related Areas
The male native of the Swati Nakshatra is intelligent, and the quality of his work is superlative. However, till the age of 25, he will suffer mentally and financially, even if he is born in a well-to-do family. Till the age of 30, there will not be any noticeable progress in his career, but from 30 to 60, this native will be happy and prosperous.
Swati Nakshatra Male: Compatibility and Family Life
The male native of the Swati Nakshatra is unlikely to enjoy a happy conjugal life. To outsiders, it may appear that he and his wife are a very compatible couple, but that is because they keep their domestic problems within the four walls of the house.
Swati Nakshatra Male: Health and Well-Being
The health of the male native of the Swati Nakshatra will be excellent. However, occasionally he may suffer from stomach problems, piles or bone-aches.
What does your zodiac sign tell about you? Find Now!
Swati Nakshatra Female Characteristics
The female native of the Swati Nakshatra is compassionate and possesses great social esteem. She is very chaste and religious and performs all the daily religious rituals required by her family. She is very honest and pure-hearted, so much so that she not only makes new friends easily but with equal ease, she can pacify her detractors. She doesn't like travelling much and prefers to stay at home as much as possible.
Swati Nakshatra Female: Profession and Related Areas
The female native of the Swati Nakshatra earns more name and fame in her profession than could have ever been imagined. Though she does not like travelling much, circumstances force her to do so because her job involves a lot of travelling.
Swati Nakshatra Female: Compatibility and Family Life
The female native of the Swati Nakshatra has to compromise on her values due to some compulsions in her family life. This makes her distressed, but the love and affection she gets from her children more than makes up for it.
Swati Nakshatra Female: Health and Well-Being
The health of the female native of the Swati Nakshatra may appear to be good from outside, but inside she suffers, mostly from mild asthma, breast pain, problems of the uterus and stress fractures.
Unveil your hidden potential and future prospects with your Personalised Janampatri!
Swati Nakshatra Padas:
Swati Nakshatra 1st Pada: The first pada of the Swati Nakshatra falls in the Sagittarius Navamsa ruled by Jupiter. The focus here is on being inquisitive and overcoming your restlessness. Travel is on the cards.
Swati Nakshatra 2nd Pada: The second pada of the Swati Nakshatra falls in the Capricorn Navamsa ruled by Saturn. The pada embodies materialism. Here the native is very grounded and stable.
Swati Nakshatra 3rd Pada: The third pada of the Swati Nakshatra falls in the Aquarius Navamsa ruled by Saturn. The focus here is on creativity, knowledge and team-spirit to achieve common goals.
Swati Nakshatra 4th Pada: The fourth pada of the Swati Nakshatra falls in the Pisces Navamsa ruled by Jupiter. The native here is most flexible and swims contentedly with the tide.
Get solutions to all your problems instantly, Talk to India's Best Astrologers Now!
2021 Horoscope Prospects for Swati Nakshatra
The arrival of 2021 will definitely excite Swati Nakshatra natives. The non-stop celestial events happening throughout the year will certainly bring too many changes in your life. However, whether these changes will lead to a swift or bumpy ride are yet to be known. Well, with proper guidance to deal with the prospects coming your way, you can live 2021 in your style. According to your Nakshatra Predictions 2021, new sunshine is waiting for you guys. The influence of planetary transits on Swati-1 natives will force them to return to their hometown. Say Goodbye to the distant place you are right now, and pack your bags for home. All the straining relationships will improve for Swati pada 2 natives. Also, relief will be experienced in matters related to career and finance. However, pada 3 natives need to be more careful while dealing with financial matters. Not only this but also give more importance to your relationships too. There are chances of frictions with your close ones, and even your actions can surprise them. Some career or business plans of Swati pada 4 natives will be abandoned due to the effects of cosmic events in 2021.
Favourable Months: February, June, August, and October 2021
Unfavourable Months: January, March, September, and December 2021
Neutral Months: April, May, July, and November 2021
So you can plan all the significant events in February, June, August, and October 2021. As you will get favourable results in these months. Stagnant growth will be experienced in April, May, July, and November 2021. While you may face challenges in January, March, September, and December 2021, so be watchful before catering crucial projects or tasks. However, it would be better to avoid making vital decisions in this phase.
What is waiting for you in the coming year? Check your Personalised 2021 Horoscope!
Hindu Moon Astrology Forecast 2021 for all Areas of Life of Swati Nakshatra
Will the new year ushers booming opportunities, or you will be grasping at straws yet again? Know what's waiting for Swati Nakshatra in 2021 and excel in the upcoming year. With extensive ideas of all prospects related to Career and Business, Love and Relationship, Finance, and Health put a right step forward towards your goals and desires.
Career and Business Horoscope 2021
It's time to get into action, including your pending tasks or projects. Since, transiting Saturn in Capricorn aspects your 10th house, the strict teacher will make you work hard throughout the year. However, struggles are foreseen for the natives who are self-employed or freelancers. Those who are looking for a change in job, this is a favourable time for you. As you are likely to get one, but it will not meet your expected growth or salary hike. Hence, you may not be happy with the option in hand. It is always best to stabilize your legs first, and then jump for the options. You may get a sudden transfer from the existing workplace. So be ready for it, instead of getting upset. All the major career decisions need to be kept on hold for the time being. It is because the stars will not favour you for this, and you may tend to make the wrong decisions in haste. At the beginning of the year, you would feel lazy, or there would be a lack of interest or focus. This may crop problems on the work front. But needless to worry as this is temporary. In June-July, Mars will transit through Cancer and Leo, respectively, which will help you get back your energy and enthusiasm. If you are dreaming of a job in a foreign country, it may turn into reality this year.
Love and Relationship Horoscope 2021
Misunderstandings and difference of opinions will be there with your spouse. However, this can be ignored with maturity and a bit of adjustment. Those who are in search of true love, there's good news for you guys. The transit of the planet of love, Venus in Capricorn may help to get a new love. Also, your life will be filled with happiness with the entry of your soulmate. Possibilities of meeting them in unexpected areas are there. All in all, your romantic life will flourish only if you are ready to take risks. The sudden change in the behaviour of family members or children may surprise you. Some of you may get introverted and start avoiding their friends or social circle. You are likely to meet your school or college buddies this year. The time is favourable for marriage too. Give a green tick to your wedding plans, where it's for the first time or looking for remarriage. Your father or elderly member of the family will extend their hand towards you. Not only in personal matters, but you will get support in business matters too.
Facing never-ending challenges in your life? For effective solutions, Ask an Expert!
Finance Horoscope 2021
There may be financial struggles related to government and other authorities. Also, you will get sudden gains as the luck will favour you in lottery and games. Be watchful before investing in the share market. As initial gains made through stocks and speculation can be wiped during the latter half of the year. In case you have lent money to someone, you will not receive it in time. However, the extra source of income will hit a pause too. This year, you may plan to renovate your house. Also, the transit of Jupiter in the fifth house will give a chance to travel abroad and resume your higher education there.
Health Horoscope 2021
The taskmaster Saturn will give tough times on the career front, so you may face mental distress. Take care of your eyes and have proper rest this year. As there are chances of eye-related ailments. Also, take due care of your close ones. They may have sudden health issues. Any prolonged health issues may have improvement by the end of September. The transit of Rahu and Ketu can bring issues related to stomach. It's better to have fresh nutritious food to avoid this. Mars transit in Aquarius can motivate you to take care of your health. Also, you will have an inclination towards exercise during this period. Focus on a healthy mind and a healthy body instead of focusing on bodybuilding.
Dates for Purva Nakshatra in 2021
| | | |
| --- | --- | --- |
| January 8, 2021 | February 4, 2021 | March 3 & 31, 2021 |
| April 27, 2021 | May 25, 2021 | June 21, 2021 |
| July 18, 2021 | August 15, 2021 | September 11, 2021 |
| October 8, 2021 | November 5, 2021 | December 2 & 29, 2021 |
Some Interesting Facts of Swati Nakshatra
Translation: The priest, the sword
Symbol: Coral, Sapphire
Lord: Rahu
Zodiac: Libra sign
Diety: Vayu-Wind
Nature: The movable or ephemeral (Chara)
Gana: Deva Gana (god-like)
Mode: Passive
Constellation: 1
Body VarahaMihira: Teeth
Body Parashara: Stomach
Number: 15
Letter: Ru, Re, Ro, Ta
Lucky letters: R & L
Lucky Stone: Gomedhaka
Lucky Color: Black
Lucky Numbers: 4
Element: Fire
Dosh: Kapha
Bird Name: Honey Bee
Yoni/Animal Symbol: Male Buffalo
Tree: Arjuna Tree (Matti)
List of Nakshatras
Ashwini
Bharani
Krittika
Rohini
Mrigshirsha
Ardra
Punarvasu
Pushya
Mrigshirsha
Ashlesha
Magha
Moola
Purvaphalguni
Uttaraphalguni
Hasta
Chitra
Swati
Vishakha
Anuradha
Jyeshtha
Purvashadha
Uttarashadha
Revati
Shravana
Dhanishtha
Shatbhisha
Abhijit
Poorvabhadrapada
Uttarabhadrapada
Star Guide
Day Guide
Comprises of events likely to happen, hourly guidance, precise timeframes & Dos and Donts
Life Meter
Know the percentages of different aspects of your physical and mental state
Compatibility
Check out how well will your wavelengths with others match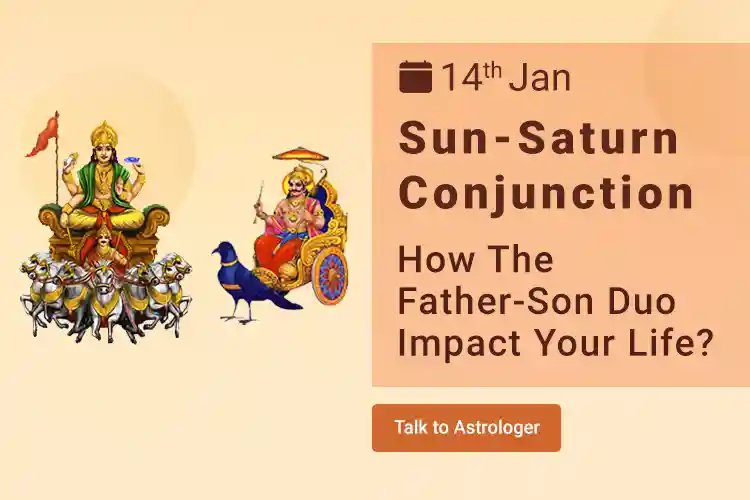 Share Your Problem, Get Solutions