Nakshatra – Swati
Purity or more precisely the purest first drop of rain will rightly define Swati Nakshatra. Also, the fifteenth constellation of the zodiac belt means 'Sword'. As the name suggests, the Swati Nakshatra natives will be imbibed by sharpness and talent. Holla guys, your excellent communication skills and expressing your thoughts freely are unmatchable. These will add to your charm, and you navigate the world with it. Also, you have strong beliefs in social etiquette. Your trials to best fit in the society will continue for a lifespan. Thanks to your positive outlook and confidence, you will remain undisturbed in the changing times. Doing the right thing will always be your motto irrespective of the situation you are dealing with. What more you require, when your planetary ruler Rahu will signify your hidden potential.
Swati Nakshatra Astrology
Swati Nakshatra ranges from degrees 186:4 to 200:0 in the Scorpio Sun Sign and is symbolized as the young planet blowing in the wind. So, you have flexibility and agility just like the wind. However, Swati also means great mover, and hence, independence, compassion, spontaneity, complete freedom, and self-confidence would come naturally to you.
Swati Nakshatra Male Characteristics
The male native of the Swati Nakshatra is peaceful by nature, but self-dependent. He will never cheat someone of their property, nor does he like to get cheated. However, he works hard, and despite that, if someone criticizes his work, he does not like it. Though he is not short-tempered, when he does become angry, it is difficult to control him. Always ready to help out the needy, but don't expect that he will compromise his independence. This doesn't mean he is egoistic as he never hesitates to give respect where it is due. It has been observed that sometimes this native carries his childhood scars well into his adulthood.
Swati Nakshatra Male: Profession and Related Areas
The male native of the Swati Nakshatra is intelligent, and the quality of his work is superlative. However, till the age of 25, he will suffer mentally and financially, even if he is born in a well-to-do family. Till the age of 30, there will not be any noticeable progress in his career, but from 30 to 60, this native will be happy and prosperous.
Swati Nakshatra Male: Compatibility and Family Life
The male native of the Swati Nakshatra is unlikely to enjoy a happy conjugal life. To outsiders, it may appear that he and his wife are a very compatible couple, but that is because they keep their domestic problems within the four walls of the house.
Swati Nakshatra Male: Health and Well-Being
The health of the male native of the Swati Nakshatra will be excellent. However, occasionally he may suffer from stomach problems, piles or bone-aches.
What does your zodiac sign tell about you? Find Now!
Swati Nakshatra Female Characteristics
The female native of the Swati Nakshatra is compassionate and possesses great social esteem. She is very chaste and religious and performs all the daily religious rituals required by her family. She is very honest and pure-hearted, so much so that she not only makes new friends easily but with equal ease, she can pacify her detractors. She doesn't like travelling much and prefers to stay at home as much as possible.
Swati Nakshatra Female: Profession and Related Areas
The female native of the Swati Nakshatra earns more name and fame in her profession than could have ever been imagined. Though she does not like travelling much, circumstances force her to do so because her job involves a lot of travelling.
Swati Nakshatra Female: Compatibility and Family Life
The female native of the Swati Nakshatra has to compromise on her values due to some compulsions in her family life. This makes her distressed, but the love and affection she gets from her children more than makes up for it.
Swati Nakshatra Female: Health and Well-Being
The health of the female native of the Swati Nakshatra may appear to be good from outside, but inside she suffers, mostly from mild asthma, breast pain, problems of the uterus and stress fractures.
Unveil your hidden potential and future prospects with your Personalised Janampatri!
Swati Nakshatra Padas:
Swati Nakshatra 1st Pada: The first pada of the Swati Nakshatra falls in the Sagittarius Navamsa ruled by Jupiter. The focus here is on being inquisitive and overcoming your restlessness. Travel is on the cards.
Swati Nakshatra 2nd Pada: The second pada of the Swati Nakshatra falls in the Capricorn Navamsa ruled by Saturn. The pada embodies materialism. Here the native is very grounded and stable.
Swati Nakshatra 3rd Pada: The third pada of the Swati Nakshatra falls in the Aquarius Navamsa ruled by Saturn. The focus here is on creativity, knowledge and team-spirit to achieve common goals.
Swati Nakshatra 4th Pada: The fourth pada of the Swati Nakshatra falls in the Pisces Navamsa ruled by Jupiter. The native here is most flexible and swims contentedly with the tide.
Get solutions to all your problems instantly, Talk to India's Best Astrologers Now!
Hindu Moon Astrology Forecast 2023 for all Areas of Life of Swati Nakshatra
Will the new year ushers booming opportunities, or you will be grasping at straws yet again? Know what's waiting for Swati Nakshatra in 2023 and excel in the upcoming year. With extensive ideas of all prospects related to Career and Business, Love and Relationship, Finance, and Health put a right step forward towards your goals and desires.
Career and Business Horoscope 2023
The year 2023 comes with a bundle of challenges when it comes to the career front. You may need to be careful not to end up being boisterous and not take your work for granted. In addition to this, if you are likely to take your work carelessly, starting everything might be fine. But, moving forward, you may struggle with the negative effects in the long run.
Therefore, it is beneficial to prevent such a type of behaviour and work ethics. Not paying heed to these things, you may face struggles and problems in your job. Moreover, if you are planning a job change this year, it is better to avoid it altogether. Therefore, you may need to more focus-fully work on honing your skills at the workplace rather than struggling to change the job.
When it comes to the business front, this year 2023 seems to be quite beneficial for businesses. On the growth front, blessings from your mother may tremendously be fruitful as you may get success in your business, taking it to the next level. Moreover, you may also benefit from expanding your business networks as some of the new networks may bring you a lot of new projects. No doubt, this year, these new acquaintances may definitely help your business to grow abundantly.
Love and Relationship Horoscope 2023
With the start of this year 2023, you may need to improve the relationships among your close and dear ones. And, in order to enhance this relationship, it is important that you organise small parties or kitty parties or get-together functions. All these small family gatherings might bring in positivity and make the atmosphere in the house lively and full of merriment.
Even though all things may look fine in a superficial manner, it may be noted that all the members of the family may be bored of the mundane life they are leading without much fun and frolic in life. Therefore, a small and frenzy party may cheer up the spirits and may absolutely add fun and happiness to the atmosphere, which may seem to be boring and gloomy previously.
When it comes to married couples, they may enjoy the romance, intimacy and love in their married life this year. Your partner may support you fully and due to this, you may even plan to go on a long vacation or maybe a next honeymoon with your soulmate by the middle months of the year. You may also be happy to know that this year 2023 is also favourable for your child as they may be good in sports or studies.
Talking about the love life this year 2023 for the love birdies deeply in love may seem moderate without any spice in their love life. Even though you may be expecting a lot more from your lover, you may need to be more active and understandable in order to win the heart of your loved one. And, if you follow this, then definitely, you may see that your love life might be blooming and spreading its fragrance in your life.
Facing never-ending challenges in your life? For effective solutions, Ask an Expert!
Finance Horoscope 2023
This year is really going to be great on the financial front. However, your financial situation may gradually improve. At the start of the year, the financial scale might remain average, but the good thing is that you are likely to get benefits by the end of the year. Also, this year you may save money, and you can also keep some fixed deposits for your children. This may assist you in maintaining your financial position. Furthermore, working employees should concentrate on their savings as it may create problems in future.
Health Horoscope 2023
At the start of the year, your health seems to be good. You may be fit and fine, pink in health. However, as the months descend through the year, you may lose focus from your health as you get too busy with all your projects and may not be able to provide conscious attention to your health. This may definitely hamper your health and due to which you may see that there are fluctuations sometimes good and sometimes bad health.
However, you may need to be more alert about your health from the mid part to the last months of the year as your health may be on the lower note. If necessary, during this period, it is better to contact your doctor and take preventive measures along with proper medications. If not required, you may turn to yoga, exercise and meditation to keep yourself fit and fine.
Dates for Swati Nakshatra in 2023
January 15 , 2023
February 12, 2023
March 11, 2023
April 07, 2023
May 04, 2023
June 01, 2023
June 28, 2023
July 26, 2023
August 22, 2023
September 18, 2023
October 15, 2023
November 12, 2023
December 09, 2023
Some Interesting Facts of Swati Nakshatra
Translation: The priest, the sword
Symbol: Coral, Sapphire
Lord: Rahu
Zodiac: Libra sign
Diety: Vayu-Wind
Nature: The movable or ephemeral (Chara)
Gana: Deva Gana (god-like)
Mode: Passive
Constellation: 1
Body VarahaMihira: Teeth
Body Parashara: Stomach
Number: 15
Letter: Ru, Re, Ro, Ta
Lucky letters: R & L
Lucky Stone: Gomedhaka
Lucky Color: Black
Lucky Numbers: 4
Element: Fire
Dosh: Kapha
Bird Name: Honey Bee
Yoni/Animal Symbol: Male Buffalo
Tree: Arjuna Tree (Matti)
List of Nakshatras
Ashwini
Bharani
Krittika
Rohini
Mrigshirsha
Ardra
Punarvasu
Pushya
Ashlesha
Magha
Moola
Purvaphalguni
Uttaraphalguni
Hasta
Chitra
Swati
Vishakha
Anuradha
Jyeshtha
Purvashadha
Uttarashadha
Revati
Shravana
Dhanishtha
Shatbhisha
Abhijit
Poorvabhadrapada
Uttarabhadrapada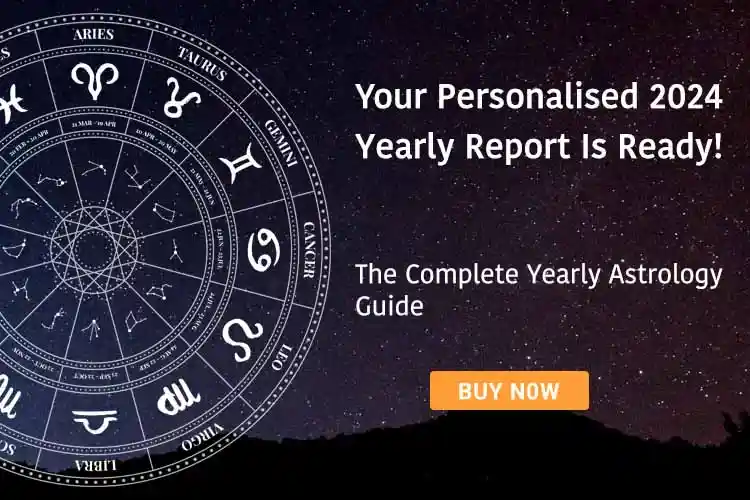 Share Your Problem, Get Solutions