Virgo Women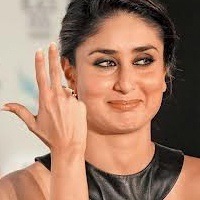 Kareena Kapoor
Practical, modest, loving, intelligent and helpful, the women born under the Zodiac Sign Virgo are reliable and observant. They bring stability and order, making the people around them feel comfortable in their company. Besides, there are some other characteristics that the Virgo women are likely to possess. Read on to find out what they are.
These ladies can be described as charming, witty, realistic, dedicated, gentle and perfectionists. But at the same time they do have a tendency to become restless, nervous and cranky. So it's essential for them to stay focussed in order to not get side-tracked.
The Virgo women's greatest assets are their intelligence, analytical minds and excellent memory. They are logical thinkers who would take every detail into account before arriving at a decision. Therefore, they are good at settling disputes and make good business partners, analysts and strategists. They do have a softer side to their personalities. Although they may appear as strong-minded individuals, they are emotional and need to be well taken care of.
At first, they may seem quiet and introvert. However, the Virgo women seldom shy away from taking on challenges and proving their mettle with hard-work and determination. Their attention to detail and inability to ignore even the smallest faults contribute a lot to their success.
Perfectionists that they are, they tend to worry about every task, detail and chore, especially if they are in charge. Sitting idle and watching people do their jobs may be like a punishment for the Virgo women. They have to work! But on the downside, they often forget to take it easy and enjoy with friends and family. This can get really exhausting for them. Astrological solutions are now just one phone call away!
Talk to an astrologer NOW!
- Let our experienced astrologers help you take the right decisions in every sphere of your life.
These women don't get influenced easily as they wary of exposing their emotional vulnerability and possibility of getting hurt. Besides, one has to match their high standards to impress the perfection-seeking Virgo women. Hence, patience is the key if you want to make a lasting impression on a Virgo woman's mind.
A typical Virgo woman is conservative and old fashioned, and sensation and experience are more important than emotion and fantasy to her. She walks with feet firmly on the ground, observes the people around her and takes into account every single detail. If you want to know the meticulous and eloquent Virgo in detail, please read the
Virgo description
It will indeed help understand the people born under the Zodiac Sign Virgo better. We also recommend you to read
Virgo Men
so that you can have a complete picture about how the people born under the Zodiac Sign Virgo are.
Know with whom you share the best and worst relations with, based on your Zodiac Sign.
POPULAR QUIZ
Virgo HOROSCOPE
VIRGO CELEBRITIES

Kareena Kapoor Khan
Kareena Kapoor Khan – one of Bollywood's most gorgeous actresses, will be turning a year old on 21st September. Find out how things may shape up for her in the months to come.
ASK AN EXPERT