VIRGO MAN AND SAGITTARIUS WOMAN COMPATIBILITY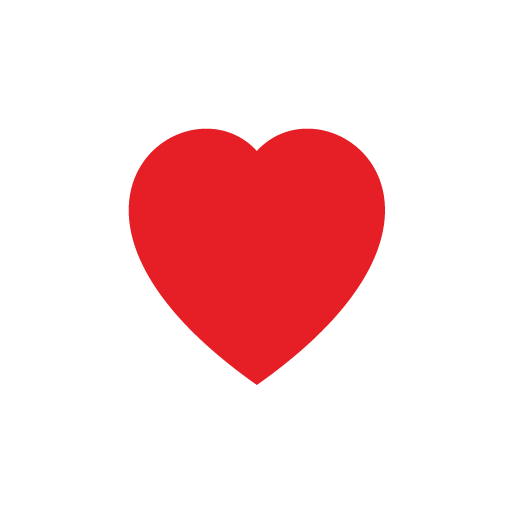 Virgo Man And Sagittarius Woman: Nature Of Bonding
A unique combination is seen when Virgo man and Sagittarius woman meet as the Virgo man belongs to the Earth element and the Sagittarius woman belongs to the Fire element.
Virgo star sign natives are organized, fit and connecting beings. They are financial masters and know exactly where, how and when to invest. Virgo's analytical skills will find plausible solutions to your problems.
A Virgo is an easy-going and free-spirited being with a structured plan to move ahead. He is a flexible democrat who believes in working productively.
Virgo man's sharp, observant skills will help both of them escape wasting time. Sagittarius woman will be independent of her plans and may skip a thing or two.
While, Sagittarius are self-supporting beings who are spontaneous, humorous, athletic and flexible. The women of Virgo star sign are a true example of the said adjectives.
A Sagittarius woman often unveils her archer characteristics in one form or another. She is a hard-working being, a quick learner and someone who balances each task with another in her life.
One can understand her by her choice of reading or watching movies. She might be an acquaintance to some but always has people lurking around her.
A Virgo man and Sagittarius woman share common ground on many fronts. They may seem not-so compatible initially, but due to their shared interests, they balance out quite well.
Virgo and Sagittarius are varying signs. Varying signs are those, which can deal with change. They go haywire if things don't go as planned. However, they find substitutes to avoid frustration.
Virgo Man and Sagittarius Woman: Love Affair
Virgo man and Sagittarius woman love match is a mutually benefitting one. A Virgo man will fill the empty spaces of a Sagittarius woman and vice-versa.
Virgo is good at planning and prepares for exigencies. While she is good at management too. Her instabilities can be turned otherwise by her Virgo man.
Sagittarius have a knack for public relations and socializing. They have a witty sense of humour. A Virgo can benefit from this and polish his presentation skills.
A Virgo can map out things for his Sagittarius partner from which she can benefit highly. She can help her Virgo man by giving him a vital nudge when pressure rains.
They tend to support each other and thus complement each other quite well. A Virgo man and Sagittarius woman share an intimate relationship and move ahead towards their goals together.
Virgo Man and Sagittarius Woman: Level of Understanding
A Virgo constantly feels that something is left out because of too much information around. This becomes a hindrance and the entire plan can be ruined by improvising it time and again as per Virgo relationship compatibility.
She can help him feel calm and composed for she can find an easy way out and bring his plans to act in a new light.
The zodiac relationship that Virgo man and Sagittarius woman together carry is a delicate one. People might despise them for they make a classy couple.
Of course, there might be obstacles in their way but their strong liking and attraction will help them overcome each of them smoothly.
Her carefree attitude will let go of his criticism. Albeit his critical remarks, she would do just what she was doing for she is a free-spirited creature.
Sagittarius woman personality is smart, just like him. They might see fierce intellectual arguments. However, they are extremely good under the sheets.
Virgo zodiac sign man is simple yet classy and adores her while he makes love to her. She loves every bit of his frank and honest self and wouldn't hesitate to say what she desires.
There is a lucid communication between them and their conversations are deep. They can easily talk about any topic. They are similar in many astonishing ways as well.
Virgo Man and Sagittarius Woman: Benefits and Challenges
Virgo man and Sagittarius woman love adventure. One may see them tripping together, exploring the unknown. Their inquisitive natures will lead them to follow each other wherever the other goes.
After spending ample time with one another, a Virgo man can help his Sagittarius partner to be more patient. While she can help him be more easy-going and adaptable.
He feels magnificent with her. Both male Virgo and female Sagittarius accept change and enjoy the freedom that comes with staying with one another.
She becomes responsible and cautious when with him. Their horoscope compatibility is a success story because of their compromises and adjustments. They have fun with each other and he becomes more out-going.
Being too frank can also cause problems. A Sagittarius woman can be bluntly frank and hurt her better-half by her harsh tone. His criticism can know no boundaries.
She isn't patient enough to wait for analysis. He may feel she is pre-occupied leaving no time for him to spend with.
He's the one to spend more time indoors, than outdoors. She is one party animal who refuses to settle in one place. Their way of doing things differs and this may cause a difference between Virgo man and Sagittarius woman.
He will be vexed by her careless attitude and lack of taking responsibilities, while he will nag about her absence at home. This may cause them to fall out. But, nonetheless, if Virgo man and Sagittarius woman do try their level best, they can turn out to be a very compatible couple. Read about Sagittarius man and Virgo woman compatibility.
To know more about your personal zodiac relationship, Talk to our Expert Astrologer Now.