VIRGO AND GEMINI COMPATIBILITY


Virgo and Gemini Nature and Nuances:
The realistic Virgo comes across the impulsive Gemini: can they build an unusual love match?
Find out below:
Virgo and Gemini Personality Traits:
Virgo, the sixth sign of the zodiac, has a practical mind and a steady disposition. These individuals believe in planning and sticking to their plans, while they tend to rely on logic and pragmatism to make big decisions. They abhor complacency in any form and strive to be perfectionists in anything and everything they take up. Virgo male and female are methodical and tenacious, kind and caring.
Gemini is the third sign of the zodiac in astrology. These individuals have a certain charm about them and it sprouts from the innate unpredictability of their personalities. The Gemini symbol is of the Twins, Castor and Pullox. The Twins is most likely have two very different sides to his/her personality. Geminis are energetic and love to engage in exhilarating adventures.
Virgo and Gemini Love Compatibility
For Virgo and Gemini relationship compatibility to work, both need to understand that they are mutually different people, and that should not be considered as a threat to their equation. If both the parties accept that they cannot and should not change their partner, their bond has a chance of surviving the odds.
The caring nature of Virgo makes Gemini feel protected and comforted. The latter finds its home in the former's nurturing and careful attitude. Virgo, on the other hand, is impressed with the confidence and intellect that seems to come so naturally to the Gemini. Both the signs are very intellectual and have the tendency to overthink in any given situation. This works well for their relationship and helps them understand each other on some levels.
Pros and Cons of Virgo and Gemini Compatibility:
Pros of the Virgo Gemini relationship:
Virgo's quiet ambition and ceaseless drive can create wonders to motivate the Gemini, who is confused on many fronts at all times. The steady approach of the Virgo helps soothe the Gemini's tangled nerves, and gives the latter the support and encouragement that it needs. Gemini loves to start things but hates seeing them off to the finish line. The mental provenance that Virgos provide will be ideal for the Gemini man and woman, and will thus help them complete what they start, more often than not.
Virgos can be too hard on themselves even after a minor setback. This is where there Gemini partner helps them a lot, and makes them look at the bigger picture. The Gemini brings excitement and exhilaration to the Virgo's life, while teaching them why it is important to relax once in a while.
Both Gemini and Virgo talk to each other on almost every level and do not have a problem in communicating the barest of things to their partners.
Cons of the Virgo Gemini relationship:
The carefree attitude of the Gemini is a nightmare for the methodical and responsible Virgo. On the other hand, Gemini feels caged due to the cautious approach of the latter, and cannot put up with the Virgo's refusal to relinquish control.
Virgo struggles to adjust to the flickering personality of his/her partner and does not understand Gemini's risk-taking tendencies. Gemini is a born flirt and while Virgos are not known for their jealousy, this might create serious trust issues between Virgo man and Gemini woman and vice-versa. One plus is that they are both not afraid to talk to each other about their problems and insecurities, which gives them the chance to lubricate the frequent friction between them.
Conclusion:
This is a match that cannot function without mutual respect and understanding. It is not a free-flowing relationship where the compatibility between the signs will do the trick for their equation. This is a bond that will require investment and acceptance from the Virgo as well as the Gemini.
They can form a beautiful partnership where the Virgo will nurture and guide the Gemini and the latter will show immense faith in the former. However, that can happen only when they reach out to other in spite of their differences and use those very differences to the advantage of their relationship.
Virgo - Gemini Compatibility Meter
ALSO READ

Day Guide
Comprises of events likely to happen, hourly guidance & precise timeframes

Life Meter
Know the percentages of different aspects of your physical and mental state

Compatibility
Check out how well will your wavelengths with others match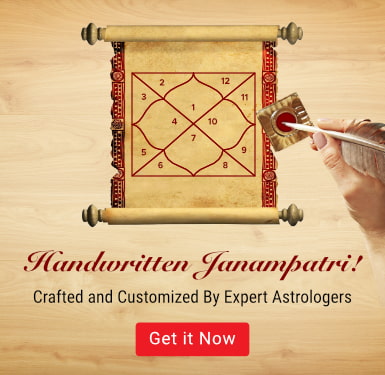 More Compatibility for you

KUNDALI
MATCHING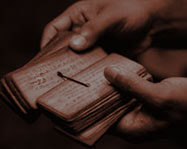 Use the ancient technique of Kundli Matching, to help you choose the right kind of life partner.
READ NOW

FRIENDSHIP
COMPATIBILITY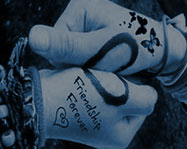 Understand the real motives that drive you to seek a particular friend.
READ NOW

LOVE
COMPATIBILITY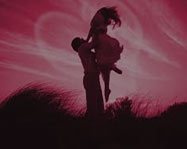 What was it that attracted you towards each other? What will help you keep your relationship strong? It's your compatibility.
READ NOW
FIRE SIGNS
The Fire Signs consists of the trio – Aries, Leo and Sagittarius. As the core element that represents this group is fire, the people belonging to this group are spontaneous, carefree, fun-loving, warm and enterprising. These people generally do not hold grudges against anyone for
WATER SIGNS
EARTH SIGNS
The Earth Sign natives are known for their patience, stability and practical approach. These people generally give great importance to aesthetics and refinement. Though, they may not be very expressive, the Earth Signs can be really warm beings from within, but it may take long.
AIR SIGNS
The Air Signs, namely Gemini, Libra and Aquarius are very chilled out and light-hearted folks, and do not like getting worked up about things. Highly imaginative and creative, these people like variety and keep exploring various options. When with them, you should be prepared for.
Know with whom you share the best and worst relations with, based on your Zodiac Sign.