Aries Finance Horoscope 2023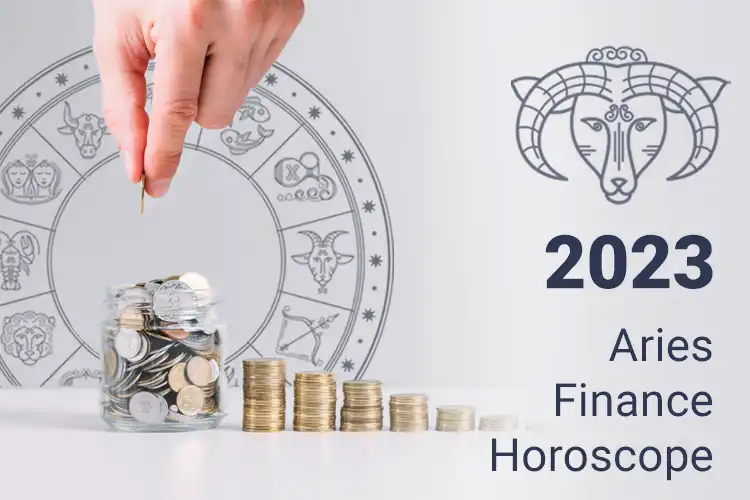 By the influence of Jupiter and Rahu, there may be spending on marriage or business-related work. Those of you who are salaried may expected increment during the second quarter. This is due to the blessings of Lord Jupiter. Overall, this year is going to give mixed result on money matters. Jupiter blessings might be there to give you a better growth, enhance your savings and financial supports form a family as well, but all will depend on how you plan your finances for short term and long-term keeping in mind your priorities. Due to the effect of Saturn, you may not gain easy success and gains from the share market. It is advised to do more research, analysis and follow expert advice for investment and trading in stocks. Though, if you are planning any investments for a longer term, you may be blessed by Saturn.
Wealth is the Ability to Fully Experience Life
The year 2023 is going to be full of mixed surprises for Arians. The flow of income will be enormous throughout the year. Your efforts made in the past will reap you affirmative results. There are high chances that some of you make unexpected financial gains during the year. You may also make some good investments, including in residential properties or in land. Keep the expenses under control and you will win half the battle. A strong financial condition is on the cards. Your desires for owning and relishing luxury items for yourself may get fulfilled during this year. This will be a good time for accumulating wealth. Investing funds post Quarter-1 will maximize your gains. As you are assured of a strong support from parents, don't stress yourself on financial front.
Wealth is the Product of Human's Thinking Capacity
The second half of the year may see some professional and financial hitches. There are chances of the instable financial status, which may be due to expansion of business or partnership. Advice is to be watchful in all your dealings. It is suggested not to stand as a guarantor for anyone, how-so-ever close to you. This might put you in a situation difficult to handle in future. Your stars say don't overspend this year. Try and maintain a good balance between your income, expenditure, and investments. Avoid lending money, including lending to family members. Importantly, avoid borrowing money from any sources, including banks and financial institutions, unless it's extremely inevitable.

Venus movement in the month of January to February might make you spend more on parties, trips, or celebrations at home. The month of May, September and October might help you save more with a long-term perspective. July and August are the months where you will need to be more careful on expenses and investments as there are high chances of making a wrong investment in stock markets or any such trades. Other than this, there may also be spending towards children and towards your or family's health in July and August. The months of April and May might make you spend more on your family well-being or on the renovation and interiors of your house. In the month of October, there will be impact of Ketu and Mars on your financial well-being, hence you need to be extremely cautious about making investments as you might face sudden losses by a wrong decision.
All in all, be very meticulous about your actions as that will play a very decisive role in building your financial base. Develop more than one source of income for assured stability. Your financial position is most likely to be sound throughout the year.
Share Your Problem, Get Solutions