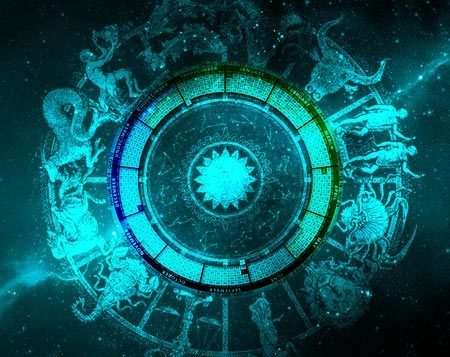 Daily Horoscope
Author: GaneshaSpeaks Team
Plan your day ahead!
Uncover what the day has in store for every sphere of your life be it your job, business, love, finanace, or health. Be prepared for the highs and lows that you are likely to face, so that you can handle them better during the day.

Grab the good opportunities and prepare for the challenges
Being forewarned about the unfavourable circumstances and informed about good chances during the day prepares us mentally to face the challenges and helps us make the most of the good opportunities coming our way.

Don't let the events catch you unawares!
The Daily Horoscope Report helps you decode what's in store for you during the day. Use the guiding light of Astrology to deal with the happenings of the day effectively.

Report Details

Detailed prediction for the day
Get detailed information about the happenings in various important spheres of your life and plan for the day ahead, accordingly. This report will help you decide what to do and what not to do during the day.

What should you focus on?
Which are the areas of life on which you need to concentrate your energies today? Is it your health that may give you trouble or should you be careful while handling your relations? Find answers to all such questions in this free report.

Testimonials
More than 10,000,000 satisfied customers and counting !!
Last year I got into bad company and started indulging in activities that were harming me mentally and physically. My parents felt I had become a nuisance. One of my father's friends told me to consult GaneshaSpeaks.com's astrologers who suggested me to worship this Yantra, as it would help me get back on the right tracks and improve my life. I did so, and today am happy to say that it changed my life completely and now I have got rid of all negativities and everything positive has started happening in my life.
- Raghu Raman, Chennai.
I have always believed in the powers of gemstones, yantras and other remedial measures to invoke positive energy in my life. Every time I have to buy something precious for the people in my inner circle, I buy a yantra that will be useful for them. This practice has been really appreciated by my near and dear ones. I am happy that I have been able to make a positive difference in their lives.
- Nilay Chaturvedi, Palanpur

Why and How
Why should I get this free report?
To get valuable information of how the day is going to turn out for you.
To be better prepared to face the high and lows that the day has in store for you.
To get an edge over others and be mentally prepared to tackle all the challenges that you are likely to face.
How will this guidance be helpful to me?
To be better prepared and not be ignorant of the challenges coming up during the day.
Make informed decisions about various important areas of your life like love, relationships, career, finances, health, etc.
Help you to plan the course of your actions and on which areas you need to be more cautious today.

Frequently Asked Questions
Will my personal information be kept confidential?
Don't worry! Ours is a very secure system. Plus, as a policy, we do not disclose any of our client details or questions to anyone, at any cost. You can be assured of complete confidentiality. Since you will get your report via email, you don't have to worry about anyone else finding out about this.
Will I be prompted again and again, once I get a Free Report from your website?
Once you take a Free Report from our website, you are deemed as a registered member of our exclusive database. Hence, you will be on our email list and shall get regular, but non-obtrusive, e-mailers about our latest or special offers. However, you always have a choice to un-subscribe from our mailing list. Also, all our emails are customer mail-box friendly! Trust us, we will not spam your mail box ever!
Can I avail the same report multiple times and for multiple people?
Yes. You can avail the Free Daily Horoscope Report any number of times, for any number of people, using the same email id registration. However, we suggest that you urge these people to use their own email ids to get their report, as it will enable them to get their personalised daily horoscope too.
What if I wish to know about my future for the coming year?
You can always take our Free 2014 Horoscope report, to get an idea about the challenges and opportunities that lie ahead of you in the coming year. But in case you want a personalised, detailed report for the year ahead, prepared by our expert astrologers after analysing your birth chart thoroughly, you can try our 2014 Deatailed Yearly Report. If you have any difficulty, you are welcome to contact our customer care executives on +91 79 61604100 (10:00 AM – 6:00 PM IST, only on weekdays) or email contact@ganeshaspeaks.com