Leo Women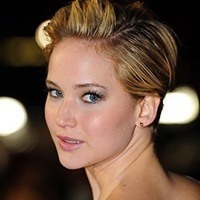 Jeniffer Lawrence
The Leo women need these three in plenty – attention, respect and admiration. They may get arrogant and proud at times, but then they are their basic personality traits so you will have to learn to deal with it. What are the other characteristics that the Leo women possess? Read on to find out.
Ruled by Sun, the Leo women are gracious, generous, bright and devoted, and draw people towards them with their warmth and inner charm. But at the same time, they will not tolerate any sort of misbehaviour. After all, they belong to the royal Sign of the entire Zodiac calendar, Leo. So behave suitably. Do you need help in handling your relationship? You may
Ask a Relationship Question for Detailed Advice
right away, and get Natal Chart based fully personalised answers from an astrological perspective.
If rubbed the wrong way, the Leo women can be hot tempered and dramatic. During such times, let them calm down in their own ways, apologize and convey that you care. They will not be all smiles right away, and in fact, may even distant themselves. But be patient because in their hearts they appreciate that you didn't completely leave them on their own. Is there a particular problem bothering you? You may avail fully customised Birth Chart based
Ask Any Question
report to find the much-needed solution from an astrological standpoint.
The Leo women are not after money and luxuries, but shabby surroundings make them uncomfortable. Hence, they will choose a lifestyle that suits their classy tastes and high standards. Anything mediocre is not their style – as simple as that.
A fine combination of intellect, humour, wit, strength and feminine charm, the Leo women don't have to try to impress people. The fact that they are not there to impress makes them quite irresistible amongst the members of the opposite sex.
Beneath the tough exterior of a Leo woman is a sensitive, little girl who treasures every little thing she possesses. Kind hearted and courteous, the Leo women are always ready to help the needy, be it friends, family or strangers.
Since it is in their basic nature to not live in confinement or in restricted area, sports and outdoor activities attract the Leo women. They would also like to be associated with the fields of arts and theatre where they can let their creative juice flow, express their thoughts and be in the limelight.
Outgoing and confident, the Leo women can be self-indulgent, and prone to sulking if things don't turn out as per their expectations or people don't act according to their likes and dislikes. They have a tendency to be in control of the situation all the time. They may not accept it, though. If you want to know more about the generous and strong Leo women in detail, please read the
Leo Description
. It will indeed help understand the people born under the Zodiac Sign Leo better.
Know with whom you share the best and worst relations with, based on your Zodiac Sign.
POPULAR QUIZ
Leo HOROSCOPE
LEO CELEBRITIES

Adnan Sami
Adnan Sami is the newest Indian now! Last week, the pictures of him being granted the Indian citizenship by the Minister of State for Home – Kiren Rijiju, were constantly being flashed and this made us all happy. Let's check out how things will shape up for him in India...
ASK AN EXPERT