VIRGO AND VIRGO COMPATIBILITY


Virgo and Virgo Nature and Nuances:
What Happens When The Virgo meets another Virgo?
It is easy to fall in love with a person of your own sign, and so it is with Virgo. When Virgo meet another Virgo, they tend to take an instant liking for the person for the simple reason that they share a lot of things in common. The Virgo compatibility with Virgo clicks instantly when they meet, but it is a bit hard to maintain it that way, the reason being that they also share the same faults, so it is like a knife that cuts both ways. If the Virgin pair wants the relationship to last long, they have to remember the things that bonded them in the first place, and since they know each others' strengths and weaknesses, they must not do or say anything to hurt the other.
Virgo Zodiac Personality Traits:
Perfectionist. Fussy. Critical. Judgmental. If you see these signs in anyone, you can safely conclude that they are Virgo zodiac sign natives. They are also very opinionated and they dislike laziness. They are very productive and are obsessed with analyzing things threadbare. However, the downside is that being excessively fussy about things and over-critical, can have a dampening effect on the concerned people, and prove to be very discouraging, which in turn can negatively affect productivity.
Virgo and Virgo Love Compatibility
The Virgo and Virgo love match is very good as both have the same qualities and set of convictions on which they can build the trust that is imperative for any relationship to survive in the long run. They should keep it in mind that they need to compliment each other and not be overzealous to dominate the other partner. It is possible that when one partner questions the trust of the other, the same doubt will bounce back on them and the Virgo Virgo love compatibility could go for a toss.
Virgo-Virgo Sexual Compatibility:
It is hard to believe that two Virgos find it difficult sometimes to understand each others' sexual needs. The emotional connect seems to be missing, and a Virgo Virgo sexual compatibility study may not always come up with positive results. However, since they are both good communicators, they can easily tell each other about their needs and desires, but they feel that orally expressing something that needs to be implicitly understood somehow spoils the fun. Another thing that can contribute to some amount of sexual incompatibility is their tendency to criticise. However, since Virgo man and Virgo woman are flexible, even if they are not sexually incompatible to begin with, they can slowly adjust to to each other and build it up gradually.
Pros and Cons of Virgo and Virgo Compatibility:
Pros of the Virgo-Virgo Relationship:
The positive points in a Virgo Virgo relationship compatibility is that they can be strangely rational. It has been observed that they are a couple who generally meet at just the right time, when they are ready to tie the knot and start a family. Alternatively, they meet when both have just broken off old ties and are looking to start life on a new page and with a new person. They can fall in love at first sight, but they need to work things out together to keep the conjugal bliss alive.
Cons of the Virgo-Virgo Relationship:
However, it has also been observed that though in Virgo and Virgo relationship their values match perfectly, nothing else matches well, or at least in the same proportion. Their opinions and views about people, things and events can widely vary, and is something that can put a spanner in the works. They may have a difficult time adapting to each other's emotions or professional obligations. This is especially true if their professions are totally different.
Conclusion:
The best aspect of a two Virgo compatibility is that they stick to each other through thick and thin. For example if there is some calamity in one's life, or even if they become sexually incompatible by the fall in one of their libido, they will stick to each other. They will comfort each other and be a pillar of support for each other. The main reason behind this is that they crave for stability more than anything else. However the Virgo and Virgo compatibility would be even better if they tried to understand each other at a deeper level and help each other in solving their individual problems.
Virgo - Virgo Compatibility Meter
ALSO READ

Day Guide
Comprises of events likely to happen, hourly guidance & precise timeframes

Life Meter
Know the percentages of different aspects of your physical and mental state

Compatibility
Check out how well will your wavelengths with others match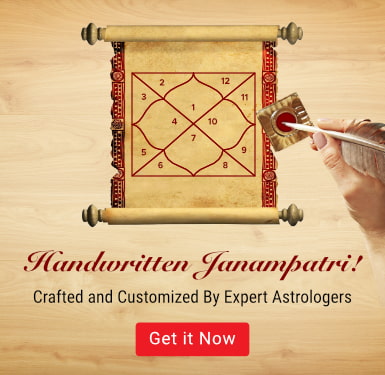 More Compatibility for you

KUNDALI
MATCHING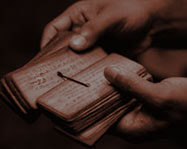 Use the ancient technique of Kundli Matching, to help you choose the right kind of life partner.
READ NOW

FRIENDSHIP
COMPATIBILITY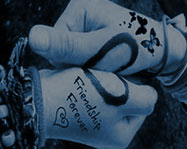 Understand the real motives that drive you to seek a particular friend.
READ NOW

LOVE
COMPATIBILITY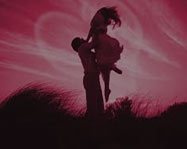 What was it that attracted you towards each other? What will help you keep your relationship strong? It's your compatibility.
READ NOW
FIRE SIGNS
The Fire Signs consists of the trio – Aries, Leo and Sagittarius. As the core element that represents this group is fire, the people belonging to this group are spontaneous, carefree, fun-loving, warm and enterprising. These people generally do not hold grudges against anyone for
WATER SIGNS
EARTH SIGNS
The Earth Sign natives are known for their patience, stability and practical approach. These people generally give great importance to aesthetics and refinement. Though, they may not be very expressive, the Earth Signs can be really warm beings from within, but it may take long.
AIR SIGNS
The Air Signs, namely Gemini, Libra and Aquarius are very chilled out and light-hearted folks, and do not like getting worked up about things. Highly imaginative and creative, these people like variety and keep exploring various options. When with them, you should be prepared for.
Know with whom you share the best and worst relations with, based on your Zodiac Sign.