TAURUS AND LIBRA COMPATIBILITY


Taurus-Libra Compatibility
Both Taurus and Libra are ruled by Venus, and hence the perceived similarity. But then, appearances are often deceptive, for both may be as different as chalk and cheese, especially when it comes to each Sign's approach to love. The practical Taurus may find the idealistic notion of love the Libra may harbour as frustrating or over-the-top! And soon, the initial flames of passion, which are bound to be there, may fade into a stubborn confusion. That said, it must be noted that this is not an essentially negative combination. But, what is given is that each would need to make a plenty of adjustments. On a practical level, Taurus likes everything to be airtight, while Libra loves assessing the pros and cons. Libra loves the works, the accessories and being praised to the skies, but earthy Taurus ensures that their (both the Bull's and Libra's) feet remain firmly on the ground.
Compatibility of Taurus Man and Libra Woman
Taurus man and Libra woman do not make a good match on the compatibility table. But that is least thing to worry as love for music, film and art are the common areas of interest for both of them. His possessive nature will not allow her to mingle with others which she likes to. Their compatibility rates average as they try to spend quality time with each other in spite of their dissimilarities. Ganesha foresees that the compatibility will work well between them if they try to keep their cool in adverse conditions.
Compatibility of Taurus Woman and Libra Man
This compatibility is as beautiful as a rose for the relationship is highly romantic and the passion they share is intense. On the contrary they may face problems as the relationship advances. A Libra man usually lacks commitment which creates a feeling of insecurity in a Taurus woman. But that does not tatter the love match as she likes his convincing nature whereas he gets impressed by her strong determination. The compatibility fairs well as long as both try to let go each other's shortcomings.
Love is the life renewing force which rejuvenates you. However, if the compatibility between partners is not correct this may make your relationship unstable. Avoid this huge pitfall by availing our
Kundali Matching
service. Get a personalised and tailor made Kundali matching done by our expert astrologers and be sure of your compatibility quotient with your partner.
Taurus - Libra Compatibility Meter

Day Guide
Comprises of events likely to happen, hourly guidance & precise timeframes

Life Meter
Know the percentages of different aspects of your physical and mental state

Compatibility
Check out how well will your wavelengths with others match
More Compatibility for you

KUNDALI
MATCHING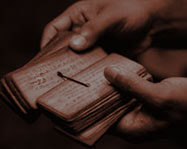 Use the ancient technique of Kundli Matching, to help you choose the right kind of life partner.
READ NOW

FRIENDSHIP
COMPATIBILITY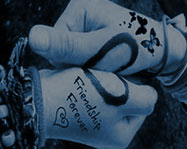 Understand the real motives that drive you to seek a particular friend.
READ NOW

LOVE
COMPATIBILITY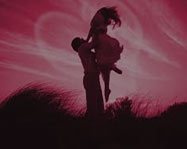 What was it that attracted you towards each other? What will help you keep your relationship strong? It's your compatibility.
READ NOW
Astrological Elements
FIRE SIGNS
The Fire Signs consists of the trio – Aries, Leo and Sagittarius. As the core element that represents this group is fire, the people belonging to this group are spontaneous, carefree, fun-loving, warm and enterprising. These people generally do not hold grudges against anyone for
WATER SIGNS
EARTH SIGNS
The Earth Sign natives are known for their patience, stability and practical approach. These people generally give great importance to aesthetics and refinement. Though, they may not be very expressive, the Earth Signs can be really warm beings from within, but it may take long.
AIR SIGNS
The Air Signs, namely Gemini, Libra and Aquarius are very chilled out and light-hearted folks, and do not like getting worked up about things. Highly imaginative and creative, these people like variety and keep exploring various options. When with them, you should be prepared for.
Know with whom you share the best and worst relations with, based on your Zodiac Sign.