SCORPIO AND CAPRICORN COMPATIBILITY


Scorpio and Capricorn Nature and Nuances
The
Scorpio and Capricorn compatibility
is one of the strongest in the zodiac chart. Scorpio, with its mystery and resourcefulness, knows how to tug at the goat's heartstrings. The Capricorn brings in the reliability and assurance that the Scorpio craves for, making it a union for the ages.
Let us look at the
Scorpio Capricorn compatibility
in depth and find out why they tick so well with each other:
Scorpio and Capricorn Personality Traits
Scorpio
is an individualistic, resourceful, and determined sign. It comes eighth on the zodiac chart and is symbolized by the Scorpion. Those born under this sign are intelligent, strong, passionate, emotionally reserved, and strategic people. This is a water sign that is characterized by its immense ability to persevere to achieve its goal and its ceaseless refusal to throw in the towel anywhere along the way.
Capricorn is an Earth sign that comes tenth on the zodiac chart.
Nature of Capricorn
individuals are reticent and reliable people. They take pride in their work and are extremely dedicated to whatever they do in life. They prefer stability over chaos and are introverted to the hilt. The symbol of the Capricorn is the Goat.
Scorpio and Capricorn Love Compatibility
The
compatibility between Capricorn and Scorpio
are so extensive and deep-ranging that it makes it unbelievably easy for them to relate to each other. This builds an immense, almost-enviable sense of understanding between the two. They share complementary belief systems and tend to function along the same principles.
The mutual admiration and respect that
Capricorn and Scorpio
have for each other comes from the fact that they are both extremely determined to their chosen professions and do not compromise stability for anything else in life. Their drive and silent passion, which are so difficult to understand for the rest of the zodiac, are the qualities that make them work on the fundamental level.
Pros and Cons of Scorpio and Capricorn Compatibility
Pros of the Scorpio Capricorn Relationship
The goat shies away from expressing its emotions and feelings, even to its partner. However, while this might be the breaking point of their relationship with most other
zodiac signs
, it does not deter the Scorpion in the slightest. The latte has an immense intuition and understanding of the Capricorn's inner psyche. Thus, the Scorpion do not put the goat under pressure to express openly, which ultimately leads to the Capricorn trusting someone like he/she has never before.
The passion from the Scorpion will attract the Capricorn, while the latter will ground the fleeting moods of the Scorpion with ease. It is an incredible
compatibility match
that ticks all the boxes required for scripting a beautiful tale of love between two extremely complementary souls.
Cons of the Scorpio Capricorn Relationship
Since both
Scorpio-Capricorn
do not take love lightly and expect a lot from their relationship, they can put pressure on themselves and each other on time to time. While it might be a positive thing in its initial phases, it can cause frustration very soon.
Both the signs are extremely stubborn and unyielding. While they will not have too many disagreements, the occasional conflict between them might drag to intense and dark levels unnecessarily because of their inflexible attitude.
Conclusion
Scorpio and Capricorn
is a match made in the zodiac heaven and has all the attributes of a successful love story! Mutual understanding and trust blossoms between the water sign and the earth sign at all times. That is what makes their bond so special and strong. This union is a special creation of the zodiac chart and has a real chance of not just surviving but also thriving for an entire lifetime!
Scorpio - Capricorn Compatibility Meter
ALSO READ

Day Guide
Comprises of events likely to happen, hourly guidance & precise timeframes

Life Meter
Know the percentages of different aspects of your physical and mental state

Compatibility
Check out how well will your wavelengths with others match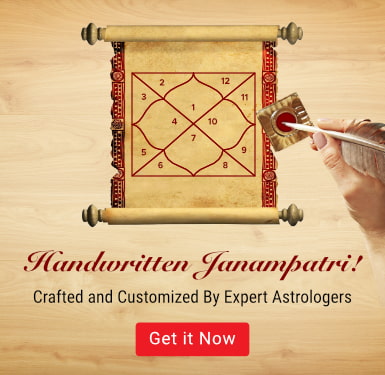 More Compatibility for you

KUNDALI
MATCHING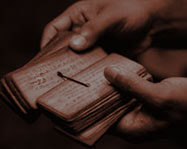 Use the ancient technique of Kundli Matching, to help you choose the right kind of life partner.
READ NOW

FRIENDSHIP
COMPATIBILITY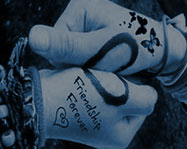 Understand the real motives that drive you to seek a particular friend.
READ NOW

LOVE
COMPATIBILITY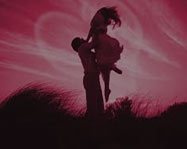 What was it that attracted you towards each other? What will help you keep your relationship strong? It's your compatibility.
READ NOW
FIRE SIGNS
The Fire Signs consists of the trio – Aries, Leo and Sagittarius. As the core element that represents this group is fire, the people belonging to this group are spontaneous, carefree, fun-loving, warm and enterprising. These people generally do not hold grudges against anyone for
WATER SIGNS
EARTH SIGNS
The Earth Sign natives are known for their patience, stability and practical approach. These people generally give great importance to aesthetics and refinement. Though, they may not be very expressive, the Earth Signs can be really warm beings from within, but it may take long.
AIR SIGNS
The Air Signs, namely Gemini, Libra and Aquarius are very chilled out and light-hearted folks, and do not like getting worked up about things. Highly imaginative and creative, these people like variety and keep exploring various options. When with them, you should be prepared for.
Know with whom you share the best and worst relations with, based on your Zodiac Sign.