LIBRA AND CANCER COMPATIBILITY


Libra and Cancer Nature and Nuances:
Two gentle souls Libra and Cancer meet each other: the energetic Libra comes together with the shy Cancer. Can they script a love story for themselves?
Find out below:
Libra and Cancer Personality Traits:
The symbol of the seventh sign of the zodiac is a balancing beam. Libra men and women are extremely fair-minded and like to maintain the equilibrium in anything and everything they're concerned with. Those born under Libra try very hard to please their loved ones and hate hurting anyone, be it knowingly or unknowingly. They are kind, gentle, and non-judgmental people.
Cancer is one of the most caring and helpful sun signs. Born fourth on the zodiac charts, Cancerians are family-oriented and are attracted to domestic happiness. They are generous, respectful and love to play a nurturing role in the growth of their loved ones. The biggest positive of the crab is that it gives everything to its loved ones without expecting anything in return.
Libra and Cancer Love Compatibility
Libra and Cancer are both looking for a compatible relationship that is secure and a bond that is reliable. They find both these things with each other and thus, have a great rapport between them as romantic partners. Libra's charm and sense of balance is what attracts the shy and emotionally wobbly Cancer, whereas the kind disposition and caring nature of Cancer is not lost on the former.
There are certain differences in their personalities that may threaten the longevity of their relationship. However, if these disparities are handled with care, they can grow as individuals through their compatibility with each other and build a formidable bond together. Then the relationship between the Libra man and Cancer woman may have a great chance to flourish. This will be similar in the case of the alliance between the Cancer man and Libra woman as well for they too can experience a great relationship if enough attention is given to comprehend one another.
Pros and Cons of Libra and Cancer Compatibility:
Pros of the Libra Cancer Relationship:
Cancer likes to build a home, while Libra likes to deck it with beautiful material possessions. This makes them work together in sync and complement each other in the most natural way. Both the signs take pleasure in engaging their partners and thus, will go above and beyond to keep each other happy and satisfied.
Cancer and Libra will work well socially and form a couple that is respected and revered in the society. They are both people pleasers and will thus understand and support each other's tendencies of putting on a mask publicly. They will both give their time and effort into making their relationship function with dynamism and ease.
Cons of the Libra Cancer Relationship:
When the Libra and Cancer do engage in a conflict, it is most likely to ruffle a lot of feathers. The emotional Cancer will not work well with the indecisive Libra in the middle of a fight.
Another problem with their conflicts is that they arise only when both of them can't bottle their anger or resentment any further, which is why, it turns into an outburst of negative emotions. Both Cancer man and Libra woman and vice-versa tend to shy away from fights, and will thus end up keeping their anger to themselves in most occasions. Thus, when they do have a disagreement, things can go out of hand pretty quickly and lead to a high-drama situation.
The emotional dependency of Cancer might also be a little difficult to take for the Libra, who prefers to remain balanced at all times.
Conclusion:
This earth-water union has the qualities to make it for the long haul. However, this can only happen if both the partners accept their differences before they commit to anything serious so as to avoid disappointing each other in the long run. Libra and Cancer can work well together and form a beautiful romantic relationship through mutual understanding and admiration.
Libra - Cancer Compatibility Meter
ALSO READ

Day Guide
Comprises of events likely to happen, hourly guidance & precise timeframes

Life Meter
Know the percentages of different aspects of your physical and mental state

Compatibility
Check out how well will your wavelengths with others match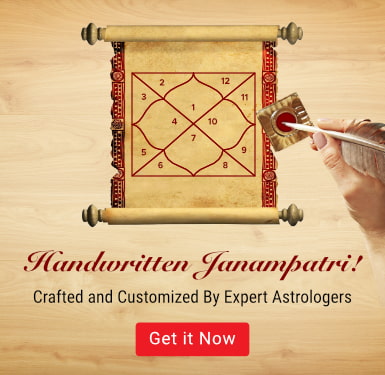 More Compatibility for you

KUNDALI
MATCHING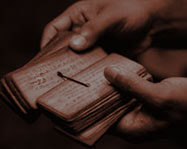 Use the ancient technique of Kundli Matching, to help you choose the right kind of life partner.
READ NOW

FRIENDSHIP
COMPATIBILITY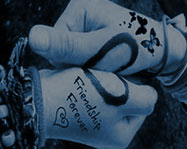 Understand the real motives that drive you to seek a particular friend.
READ NOW

LOVE
COMPATIBILITY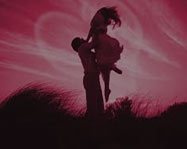 What was it that attracted you towards each other? What will help you keep your relationship strong? It's your compatibility.
READ NOW
FIRE SIGNS
The Fire Signs consists of the trio – Aries, Leo and Sagittarius. As the core element that represents this group is fire, the people belonging to this group are spontaneous, carefree, fun-loving, warm and enterprising. These people generally do not hold grudges against anyone for
WATER SIGNS
EARTH SIGNS
The Earth Sign natives are known for their patience, stability and practical approach. These people generally give great importance to aesthetics and refinement. Though, they may not be very expressive, the Earth Signs can be really warm beings from within, but it may take long.
AIR SIGNS
The Air Signs, namely Gemini, Libra and Aquarius are very chilled out and light-hearted folks, and do not like getting worked up about things. Highly imaginative and creative, these people like variety and keep exploring various options. When with them, you should be prepared for.
Know with whom you share the best and worst relations with, based on your Zodiac Sign.