LEO MAN AND CAPRICORN WOMAN COMPATIBILITY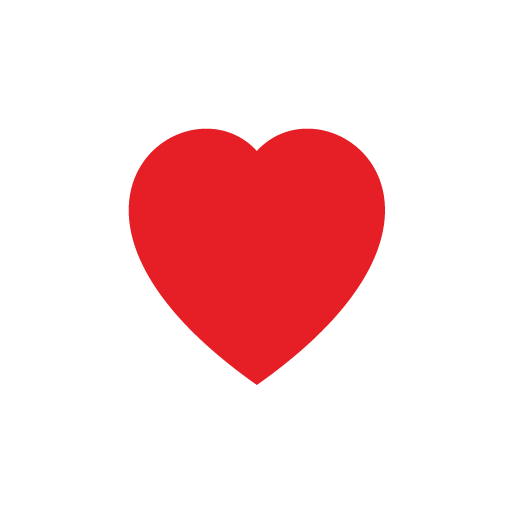 Leo Man And Capricorn Woman: Nature Of Bonding
An intrinsic relationship is predicted for the both as the Leo man is associated with the fire sign and the Capricorn woman is associated with the earth sign. A Leo man and Capricorn woman are considered to be a symbol of strength and power. The symbol of Leo is Lion and the symbol of Capricorn is Sea-Goat. They are born leaders and achieve that which they desire the most. In a relationship, a Leo man and a Capricorn woman are a power couple who are unstoppable. Their success depends on how well they gel with each other. They are determined and focused workaholics. They try to reach for the stars and thus, shall achieve it. They wish for a comfortable life. They do indulge themselves with the opinions of others about them. They wish to be approachable and dependable. However, they may get too busy trying to make a living for themselves. This may cost their relationship a great deal, emotionally. Dealing with things can get tricky and eventually may fall apart if they can't keep up with things. A Capricorn woman can get intensely emotional while he may get worked up in adverse situations.
Leo Man And Capricorn Woman: Love Affair
A Leo man and a Capricorn woman can achieve that which they desire the most. Their strong personalities can bring them together and thus, they become a power couple. Read about Leo personality traits and Capricorn personality traits in more detail. Their bond may take its own sweet time to take shape. They build a connection and try to know each other through intense conversations. Spending quality time with one another can prove to be advantageous to this power-couple. They realize they have a lot to offer to each other. She may be stunned by the amount of sensitivity he beholds while he may be intrigued by the warmth and depth and intelligence his Capricorn woman beholds. A Leo man is charismatic. He always has the spotlight on him and people are drawn to him, come what may. He is smart. Give him anything and he can work out a solution in no time. A Capricorn woman is a modest being. Her quick wit can leave anyone stunned and comes as a surprise element. She has determination which can move heaven on earth and get what she desires.
Leo Man And Capricorn Woman: Level Of Understanding
A Leo man and a Capricorn woman indulge in public opinions. It intrigues them and because of this, they are responsible. He wishes to be adored and admired, she wishes to climb the social ladder. Since they are focused and determined to achieve what they wish for, they achieve finer things in life. Their domestic setting is a delight. Their fine taste allows them to adorn their homes with antique items or suave pieces. They believe in a quality life and live life king size. From their clothing to their accessories to their cars, everything is swanky. However, they acquire these things with a lot of determination and dedication. Their social stature indicates that they are higher management people with an equally respectable title. They have a perfect family and a perfect life. Their contrasting personalities help them explore more. They are adaptive of each other's choices and tastes as well. But, both, Leo and Capricorn, being stubborn can also ruin things. While she avoids confrontation, he avoids taking advice. He is tactful, she is a great listener. She falls in love with one who is faithful while he is a hopeless romantic.
Leo Man And Capricorn Woman: Benefits And Challenges
As they court each other, they realize they have a lot of things to offer each other. He will realize her talkative nature. They might converse about aspirations in life. They have the same wavelength when it comes to dedication. They wish success in life. He is a successful man who achieves what he wishes. While she may take her own sweet time to reach there. Their teamwork is also worth admiring. Handing over the reins of their relationship to each other from time to time can prove to be beneficial for both Capricorn and Leo. They lead a happily ever after only if both decide to put in efforts and make adjustments and compromises from time to time. If they ever fall apart, they shall do it in a rightful manner. But their mutual respect will describe their successful relationship. He will love her for her dedication and determination. She shall admire him for his self-esteem. When they make love, they shall be extremely serious and passionate. The need for constant attention, admiration, and appreciation of the Leo man will drive a wedge between his Capricorn woman and him. She will be annoyed by this and shall have no spare time to satisfy this need of his. He may find his interests in other women if he believes that she does not take him seriously. For him, this is no fool's paradise. Their stubborn and inquisitive nature and the need to be in control can cost them their happiness. All that may be left is silence instead of arguments or conflicts. Refractory cannot be easily avoided in a person's character. It comes in the way of their relationship. For Capricorns, things should be done their way. Leos are people with huge and sensitive egos. They believe following others calls for defeat. But, if Leo man and Capricorn woman leave their stubborn attitude aside to comprehend more with each other, this power couple can live a happy compatible life together. Read about Capricorn man and Leo woman compatibility.