GEMINI AND GEMINI COMPATIBILITY


Gemini and Gemini Nature and Nuances:
What Happens When The Gemini meets another Gemini?
When these two Gemini natives meet, the first few months can seem to be ideal whichever way you look at it. However, soon these Goats start developing mistrust, and their inherent nature to dominate the other can ruin what could be a very good relationship if only they could be more compromising, but they are not, especially not the Scorpio, who has a very rigid and fixed nature. The game of superiority can spell the end of this Gemini-Gemini relationship, but if they want the initial magic to last the full length, either one of them will have to subdue their uncompromising natures.
Gemini Zodiac Personality Traits:
Gemini zodiac sign natives are very intelligent but sometimes people take their words, twist them around, interpret them in strange ways and make them appear as if the person speaking them is a hypocrite. Since they have double personalities, the Twins have the advantage of seeing things from two different angles and coming up with a totally new angle which no one ever thought about. The point is that the Twins can be very vague in what they say, and need to learn how to be articulate and say things in a totally unambiguous manner. However, to the really intelligent people their words have a very deep meaning and if interpreted correctly, they can open up totally new dimensions of looking at things. Thus the Gemini-Gemini relationship has the potential to raise the perception levels of people around them and enrich their lives.
Gemini and Gemini Love Compatibility
The Gemini-Gemini love match can be really great as they share a great rapport with each other, which is based on a solid mutual empathy. And their love is not based on time, place or thing. Even the long-distance Gemini-Gemini love relationship can be great fun. The good thing about this pair is that they will know that the other can understand their round-about personality and will feel free to test the limits of their relationship.
Gemini-Gemini Sexual Compatibility:
The Gemini-Gemini sexual compatibility is very good. They have a lot of fun, and indulge in riotous laughter while molly-coddling. In bed, they will both want to experiment and end up chatting a lot, role-playing and indulging in a lot of harmless fetishes. However, since the Twins do not feel a deep sense of commitment, the chances of this relationship turning into a long-lasting one are rather slim.
Pros and Cons of Gemini and Gemini Compatibility:
Pros In An Gemini-Gemini Relationship:
The Twins, irrespective of what they are doing, always have one eye fixed on their goals in life. They have a lot of dreams, and most importantly are very self-motivated to achieve them. They are so involved in their aspirations that they even dream about it. The good thing about a Gemini and Gemini compatibility is that they are very supportive of each others' dreams, have open discussions about their aspirations and what they can do to help each other.
Cons In An Gemini-Gemini Relationship:
Though a Gemini-Gemini relationship can be really compatible because of the fact that both are of the same nature and will tend to understand each other very well, there is also the danger that they may tend to take each other too much for granted. This can often lead to too many arguments and conflicts, which if not checked in time, can blow up into major compatibility problems. In a relationship between two Gemini there is also the constant fear, which is deeply psychological in nature, that the other one may clearly read your mind and emotions, which you would rather keep closeted in your heart.
Conclusion:
With favorable planetary configurations for both, Gemini man and woman compatibility has much to gain in terms of creative endeavours, scientific accomplishments, intellectual growth, and material success. The both can even relate to each other on a higher spiritual level. They are almost always on the same page, and actually will have little need for articulate communication, since each will know what the other wants and feels. Given the right circumstances, this Gemini-Gemini relationship can lead to ultimate bliss.
Gemini - Gemini Compatibility Meter
ALSO READ

Day Guide
Comprises of events likely to happen, hourly guidance & precise timeframes

Life Meter
Know the percentages of different aspects of your physical and mental state

Compatibility
Check out how well will your wavelengths with others match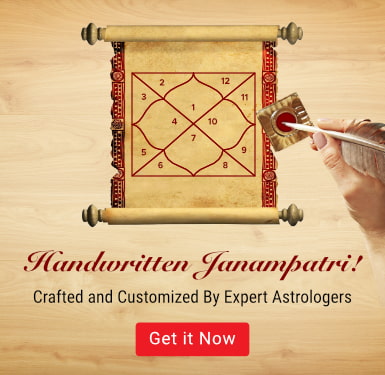 More Compatibility for you

KUNDALI
MATCHING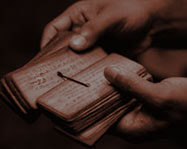 Use the ancient technique of Kundli Matching, to help you choose the right kind of life partner.
READ NOW

FRIENDSHIP
COMPATIBILITY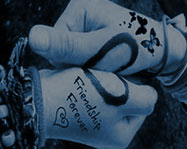 Understand the real motives that drive you to seek a particular friend.
READ NOW

LOVE
COMPATIBILITY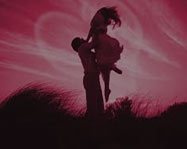 What was it that attracted you towards each other? What will help you keep your relationship strong? It's your compatibility.
READ NOW
FIRE SIGNS
The Fire Signs consists of the trio – Aries, Leo and Sagittarius. As the core element that represents this group is fire, the people belonging to this group are spontaneous, carefree, fun-loving, warm and enterprising. These people generally do not hold grudges against anyone for
WATER SIGNS
EARTH SIGNS
The Earth Sign natives are known for their patience, stability and practical approach. These people generally give great importance to aesthetics and refinement. Though, they may not be very expressive, the Earth Signs can be really warm beings from within, but it may take long.
AIR SIGNS
The Air Signs, namely Gemini, Libra and Aquarius are very chilled out and light-hearted folks, and do not like getting worked up about things. Highly imaginative and creative, these people like variety and keep exploring various options. When with them, you should be prepared for.
Know with whom you share the best and worst relations with, based on your Zodiac Sign.