CAPRICORN MAN AND SAGITTARIUS WOMAN COMPATIBILITY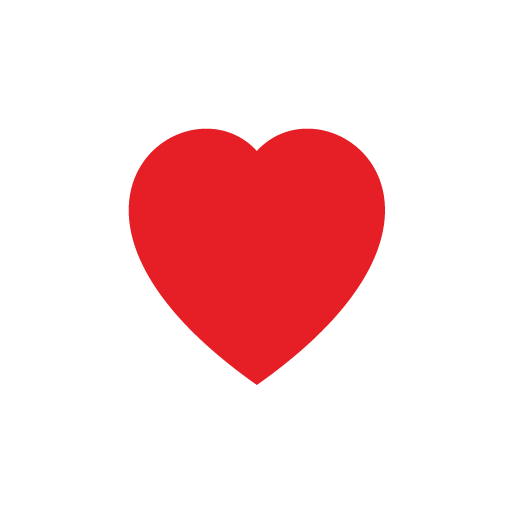 Capricorn Man And Sagittarius Woman: Nature Of Bonding
A Capricorn man and Sagittarius woman are spiritually compatible because of their zodiac settings. The Capricorn man belongs to the Earth element while the Sagittarius woman belongs to the fire element.
They may not connect instantly, but sooner or later, find their ways to each other.
They admire the contrasting traits of their partner and may get envious of each other as well. Capricorn and Sagittarius value and adore freedom and this plays in favor of their relationship. However, it is possible that she wishes to settle down, in the future.
Their appreciation of each other makes them an ideal couple. They can gain a lot from each other since they have a lot to offer.
She may set the base of their healthy relationship by making a move, for she is intrigued by his nature. Thus, it becomes an exciting challenge for her. He is mesmerized by her experiences and starts to take a keen interest.
They do not share a common ground with each other. A Capricorn man and Sagittarius woman are contrasting personalities, like fire and ice that cannot be clubbed together.
Male Capricorn is poised and composed, Sagittarius personality womanis out-going and restless. This lights the flame of curiosity and compatibility between the Capricorn man and a Sagittarius woman.
She is in love with the idea of being in love. She falls intensely, fiercely and instantly in love. She dreams of a perfect, ingenious and joyful man, who would give meaning to her life. She likes to converse and thus, it becomes a prerequisite for attraction.
On the other hand, is a Capricorn man. A man with higher expectations from a relationship, he is clear of what he wants from his partner as well as life.
He is patient enough to wait for the right time, where he meets his soul-mate. He values stability and loyalty and would go beyond his limits to love the right one.
Capricorn Man and Sagittarius Woman: Love Affair
There exists a fiery and fierce relationship between Capricorn man and Sagittarius woman. However, their compatibility might not be at an ideal altitude.
Capricorn man and Sagittarius woman love match will last, only if the Sagittarius woman is willing to settle down and is serious. However wayward this may seem, most of them will want to settle down.
She can be quite easy-going and accommodating if need be. He must ensure that this relationship is worthy of compromises and adjustments.
The relationship is bound to witness differences in the long-run. However, a rosy picture it may paint initially, it may see the downfall. She may be impressed with his valiant nature and he may be attracted to her easy-going self.
Capricorn (read about what is the meaning of Capricorn zodiac sign) values a balanced and sound relationship. He tries to build a long-lasting relationship with his Sagittarius lady.
Capricorn Man and Sagittarius Woman: Level of Understanding
If Capricorn man and Sagittarius woman wish to have a sound relationship with smooth functioning, they will have to work on their differences and find common ground. They need to be intense and passionate about their newly formed zodiac relationship matches.
It may be difficult to form a common ground, for she loves her freedom and he loves stability. If both successfully work towards the relationship, this can prove for a match made in heaven.
Her easy-going nature and spontaneous personality evoke a sense of longing in him. This becomes an alluring aspect for him and he is drawn to her more than ever.
He needs to keep in mind her congenital guiltless flirtations. This will help him to not turn away from her. On the other hand, his strong and smart nature allures her to him. She is instantly drawn to his intellectual nature, for she believes, he can match her level of intellect.
Capricorn man and Sagittarius woman are quite focused on people, who value their career supremely. He is earnest in his endeavors while she seeks something extraordinary. Their teamwork can bring utter prosperity and happiness.
As a couple, Capricorn zodiac sign and Sagittarius zodiac sign share deep and prolonged conversations. If communication fails, they mend the bridges through their intense and enchanting sexual chemistry.
Capricorn Man and Sagittarius Woman: Benefits and Challenges
Initially, Capricorn man and Sagittarius woman share a routine relationship with each other. He is controlling while she is amiable. She's a visionary while he is practical. It is a combination of Art and Science.
Having intelligent conversations is something they enjoy for both are intellectual beings. She will inspire him to be optimistic in life and take on activities outside of work.
Understanding as they are, they succeed in everything they do. They shall have soaring careers for they are talented and smart.
Under the sheets, things are smooth. He shall admire her desires and will be happy to oblige. She shall admire his stability, not only in bed but in life as well. Their relationship can go a long way if nurtured well.
Male Capricorn and female Sagittarius are far from jealousy. She enjoys her freedom, one that highly prioritizes. As they get serious and put efforts, the relationship will be a steady flow.
She will be passionate and he will be careful. He likes to be assured before he starts to commit. They never seem to lack communication for they connect mentally.
Sagittarius and Capricorn share their lives freely with one another. He will start to understand her and anticipate her move, surprising her at every step, keeping things interesting for her.
Sagittarius woman and Capricorn man face little difference in their relationship for he understands her and is aware of her nature. They mutually consent to things and respect the decisions taken by another.
However, they need to overcome their dislike for various things that the other possesses. This will make the relationship more comfortable.
Capricorn are spiritual and religious beings who do not tend to stray from their opinions and beliefs. She may try to convince him to act otherwise, but all in vain.
Sagittarius are known for their candor and honesty. Her honesty may hurt him when he expects it the least. If love prevails, they can overcome any hurtful situation.
He is a man with a plan and thinks of the future. He may wish to keep some finances aside, to which she may never agree. She is a heavy-spender and one who wishes to live life as it comes.
A Capricorn man likes to spend his time indoors. This puts his Sagittarius lady off, for she likes to be up and about and have a fun time.
If he wishes to keep her interests in him and save the relationship, he will have to be innovative and smart about their relationship. He must be affectionate.
One can lose her attention to trivial matters, hence he needs to find ways to keep her steady in the routine life.
Nonetheless, there may come a time where he gets tired of putting in extra efforts and falls out of the relationship.
But, if Capricorn man and Sagittarius woman give equal efforts at maintaining the relationship, it will last longer than forever. Read about Sagittarius man and Capricorn woman compatibility.