CANCER AND ARIES COMPATIBILITY


Cancer-Aries Compatibility
The rules of astrology say that a Cancerian is not as much devoted to his family as an Aries individual is. Arians desire individual existence while a Cancerian needs mutual dependence and intimacy. Arians are cold, callous and indifferent and Cancerians seem sensitive and needy. The compatibility of this relationship will depend on the understanding between the two. Aries can teach Cancer how to become independent. He can also learn compassion from the Crab. Adjustment is the key word in an Aries-Cancer love match. Aries will have to learn to control frank speech or may end up hurting the sensitive crab too much. At the same time, Cancer must try to control excessive mood swings & cope up with the outgoing spirit of the ram. Get a deeper insight on your Aries partner. Avail our
Love Ask A Question
service to get an answer to your pertinent question about your Aries parter and further enhance your equation with him or her.
Compatibility of Cancer Man and Aries Woman
The compatibility of this match gets affected by her fun-seeking attitude and his possessiveness. In spite of their physical chemistry and attraction towards each other this is not really a great match, from the astrological point of view. Though she has got one of the most loyal guys in the zodiac, some problems may arise. Both are stubborn and determined- a bad news for compatibility. Bend a little and find a blend of harmony in the relationship.
Compatibility of Cancer Woman and Aries Man
A Cancer girl involved with an Aries boy wants to protect him. Meanwhile, this type of closeness makes him feel smothered and trapped. His admiring glances at other girls will leave her incredibly jealous. She likes comforts and lasting friendships whereas he likes excitement and change. His emotional comfort, now and then, may persuade her to let him have his much-needed freedom. What more? When this is achieved this relationship can work out very smoothly.
Love is the most beautiful feeling, but this same ethereal ardour can topple our perfectly primed worlds, the moment it goes wrong. Forge your love bond with care. Know your beloved completely with a Birth Chart reading that will tell it all about your relationship – get your
Kundali Matching
report.
Cancer - Aries Compatibility Meter

Day Guide
Comprises of events likely to happen, hourly guidance & precise timeframes

Life Meter
Know the percentages of different aspects of your physical and mental state

Compatibility
Check out how well will your wavelengths with others match
More Compatibility for you

KUNDALI
MATCHING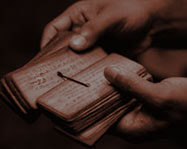 Use the ancient technique of Kundli Matching, to help you choose the right kind of life partner.
READ NOW

FRIENDSHIP
COMPATIBILITY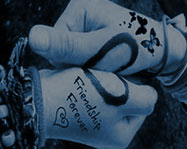 Understand the real motives that drive you to seek a particular friend.
READ NOW

LOVE
COMPATIBILITY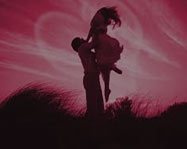 What was it that attracted you towards each other? What will help you keep your relationship strong? It's your compatibility.
READ NOW
Astrological Elements
FIRE SIGNS
The Fire Signs consists of the trio – Aries, Leo and Sagittarius. As the core element that represents this group is fire, the people belonging to this group are spontaneous, carefree, fun-loving, warm and enterprising. These people generally do not hold grudges against anyone for
WATER SIGNS
EARTH SIGNS
The Earth Sign natives are known for their patience, stability and practical approach. These people generally give great importance to aesthetics and refinement. Though, they may not be very expressive, the Earth Signs can be really warm beings from within, but it may take long.
AIR SIGNS
The Air Signs, namely Gemini, Libra and Aquarius are very chilled out and light-hearted folks, and do not like getting worked up about things. Highly imaginative and creative, these people like variety and keep exploring various options. When with them, you should be prepared for.
Know with whom you share the best and worst relations with, based on your Zodiac Sign.