Aquarius Decans

Born between January 21 and January 29
For the people born between January 21 and January 29, the planetary rulers are Saturn and Uranus. Saturn gives them the determination to overcome the obstacles in their path to success. Uranus imparts imagination and creativity which makes them unique individuals. It is a formidable combination. A person born during this Decan would do well in the competitive world, as they possess multiple talents, are adaptable and creative. They are intellectuals and are always brimming with new ideas. They are unconventional and attractive people. They tend to be happy with themselves and can sometimes become introverted. They can be unpredictable and eccentric too.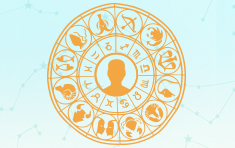 Astro Profile - Free
Uncover the real you, and see for yourself the cosmic map that Almighty has constructed for you. This specific arrangement of planets, the numbers and the stars at the time you were born makes you unique. Discover such aspects through the free Astro Profile report.
Born between January 30 and February 8
When a person is born between January 30 and February 8, their planetary ruler is Mercury. People born under this Decan would be logical, witty, and have the ability to connect with people intellectually. This person is unpredictable and derives great joy from constantly changing circumstances. Thy are frank, truthful and creative. They are good at analysing situations and taking decisions intellectually, and will not let emotions interfere in the process. They tend to excel in academic fields. They also have a powerful imagination. They live life at a hectic pace and want quick results in whatever they do. Is any aspect related to your personal life bothering you? You would greatly benefit from our 100% Natal Chart based report
Remedial Solutions for Personal Issues
. It is prepared by our expert astrologers and will not only clarify any doubts you may have but will also provide remedial solutions.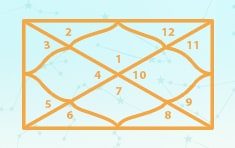 Janampatri
This is a "Know Everything" report which can be purchased for you or your loved one to get an in-depth understanding of life.
Born between February 9 and February 18
For people born between February 9 and February 18, the planetary ruler is Venus. These people tend to be of a romantic disposition and appear very attractive to members of the opposite sex. They live life in the fast lane, and therefore hardly find time for rest and recreation. They take a broad view of life, which marks them apart from the rest of the people in their circle. The romantic tendencies that they have can sometimes cause misunderstandings. They tend to act on instinct, which they fully trust, and are graceful. They crave for constant change and variety. Others may be confused by their unpredictable attitude. Because they are impulsive, they are prone to acting too soon, and thinking of the consequences later. They are compassionate and large-hearted. Want to make the best of your favourable planetary transits? You may avail our
Astro Profile
report, which you can get for free – this report is fully personalised as per the details in your Birth Chart. You might also be interested in reading about
Aquarius Facts
Star Guide
Day Guide
Comprises of events likely to happen, hourly guidance, precise timeframes & Dos and Donts
Life Meter
Know the percentages of different aspects of your physical and mental state
Compatibility
Check out how well will your wavelengths with others match
More Compatibility for you