Marriage Counseling
Overview
Have you ever wondered if the person I'm married to is the correct one? Or have you ever thought your marriage lacks the spark it once had? Or do you question your partner's commitment to you? Do  you think your spouse doesn't spend enough time with your family? You need marriage counseling if you said "yes" to any of the above questions.
A marriage counsellor serves as a neutral third party who clearly comprehends your individual characteristics, history, personalities, expectations, and how the two of you interact despite your fundamental differences. The success of marriage counseling and other factors help divorce rates decrease over time.
What Exactly Is Marriage Therapy?
Couples who need assistance navigating relationship issues like shared obligations, adultery, and more might consider marriage counseling. Any couple looking for methods to improve their relationship may find benefit in marriage counseling. It can address a wide range of problems that might arise in a marriage and be useful at different stages of a relationship. 
Talk now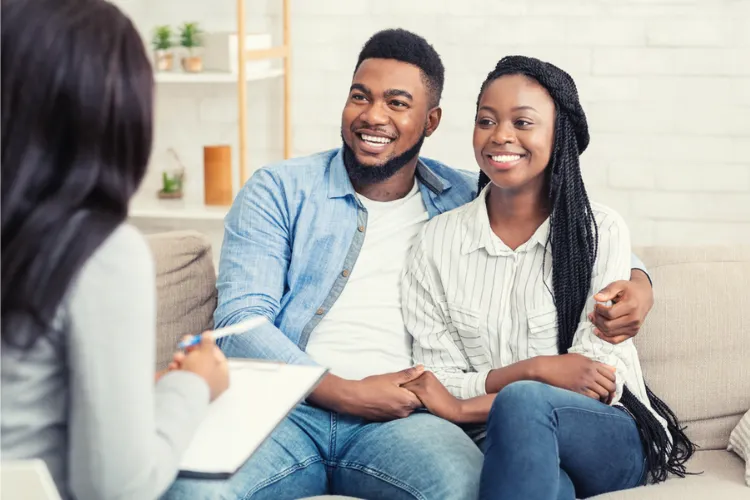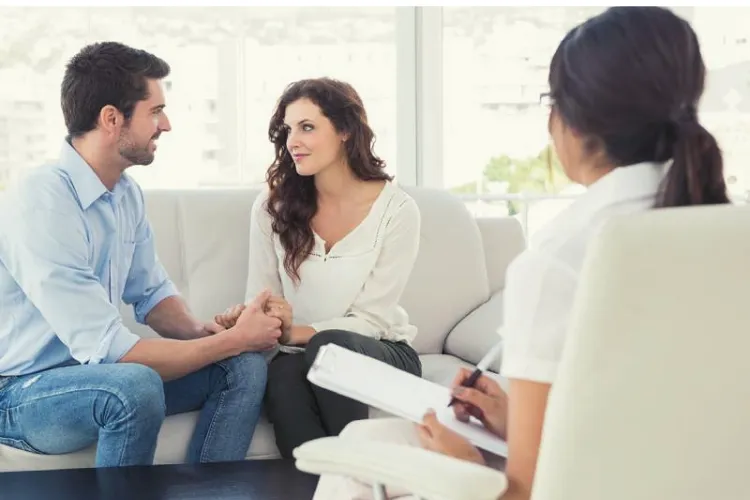 Marriage counselling: Is it worthwhile?
It's crucial to keep in mind that considering marriage counselling does not indicate that your relationship is doomed. Instead, it demonstrates a willingness to do the work to enhance your marriage, strengthen your communication, and become closer to your mate. Couples who are compatible with one another, communicate effectively, employ conflict resolution techniques, and have reasonable expectations of one another and their marriage are less likely to divorce.Even these couples can profit from counselling at periods of transition or just to strengthen their close bond and effective communication. Any couple looking for methods to improve their relationship may find benefit in marriage counselling. It can address a wide range of problems that might arise in a marriage and be useful at different stages of a relationship.
Counseling may be beneficial for young couples: Early on in their marriage, counselling could help them develop a good communication style. According to one study, couples who receive counselling before getting married may be better able to sustain their relationship in the long run. 
Partners who wish to improve themselves might gain from: When both couples are ready to examine their own shortcomings and make adjustments, counselling may be more beneficial.
Early assistance seekers may see greater results: One of the foremost authorities on relationships and marriage, Dr. John Gottman, says that couples that seek counselling early on may gain a lot from it.
Try now
What if your spouse declines to attend marriage counselling?
You are free to attend counselling by yourself if your partner decides not to. Still, a counsellor may instruct you on how to tackle marital issues in a way that is advantageous to both you and your spouse.
Summary
While it's common to wait until a relationship becomes intolerable before getting help, doing so earlier might be beneficial and enhance your experience. You can improve your relationship and feel closer to your partner by learning to improve your communication, finding solutions to disputes, and reestablishing emotional intimacy. No marriage is flawless or fully conflict-free. Marriage counseling can be a useful tool to help you get your relationship back on track if you think you and your partner may be having a problem.
Are you facing distress in your marriage? Consult our wellness experts at Ganeshaspeaks.com. Download the app now.
How can connect with a Therapist
Don't struggle with any challenges in life. Stress is contagious. It can spread like wildfire at home or within a family. Identify and address your stressors to live a stress-free and meaningful life. Get 100% Cashback On First Consultation.
Why You Choose to Us?
4.9
out of 5
((2499 Reviews))
My experience with GaneshaSpeaks was great. Online therapist Kiara from this app helped me get through one of the darkest periods of my life. She gave me a personal approach to talk therapy, listened and understood everything I said, and empowered me with the right emotional tools, exercises and perspectives to make the choices I needed to make to pull myself out of my anxiety and depression
Ravi Thakor
4.7/5.0/5.0 ((19250 Reviews))
This app is really fulfilling. I never found anything like this before. It's actually really helpful to all the people who are stuck or just feel a little burden and are anxious. I highly recommend this app. You can even book a good therapy session or you can talk to the online therapist. All of these really people-oriented. It helped me in feeling relaxed in tensed circumstances. I salute the team who came up with app. Thank you.
Pradeep Surro
4.7/5.0/5.0 ((19250 Reviews))
I've really enjoyed the app so far. I can info dump about things I feel good or bad about without judgement. it gives me informational articles linked to what I spoke about if I'm interested in reading further! it also helps to remind me to get active and that it doesn't have to be a whole long workout. just a few minutes of gentle movement. if you have poor mental health, GaneshaSpeaks app can definitely help.
Ankita Panchal
4.7/5.0/5.0 ((19250 Reviews))