Love Horoscope for Virgo 2023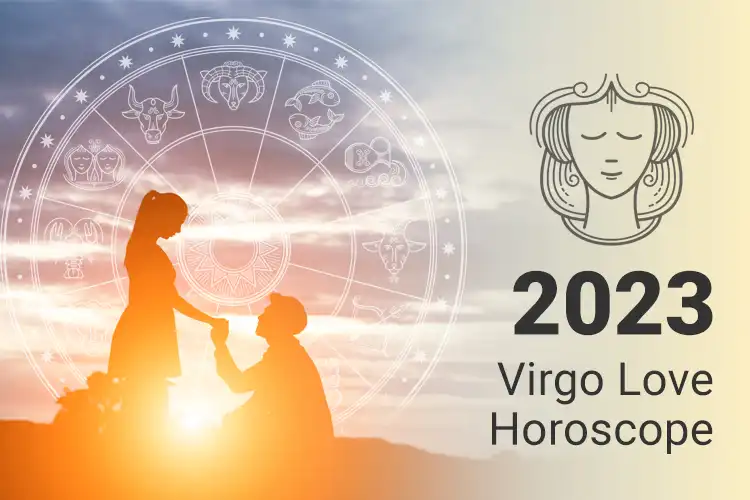 Commitment And Endurance Will Make Your Relationship Better With Virgo Love Horoscope 2023
According to Virgo love horoscope 2023, Virgo individuals will have a good year. The transition of the Moon in the zodiac sign will bring happiness and prosperity. The horoscope predicts different aspects of life that might change your outlook.
The year has several things in the bucket. The year will be quite exciting for the individuals. Though married people can face certain issues in their relationship.
The astrological conjunction may cause issues when it comes to a romantic connection. You are encouraged to prevent pointless disputes and bad ideas in terms of a love connection since ego conflicts, communication barriers, and misinterpretation can lead to distant relationships.
The focus of the year is balancing and making the correct decisions in both your career and life. You may have to figure out how to manage work and family. There could be some difficult choices to be made, and the action you take may be satisfying. In reality, they would indeed be paid not just for the now, but for the long term as well.
Virgo 2023 Love Predictions: Happy Moments
The transition of Jupiter and Rahu during the first half recommended you to be cautious in terms of your secretive love horoscope for Virgo 2023. The possibility of a sudden split or quarrel in a relationship exists. As Saturn indicates, you must be cautious in love and relationships and avoid getting into conflicts about previous mistakes.
In order to prevent the bad vibes of Saturn and Rahu from ruining your deep bond, the love life Virgo 2023, suggests you organise a trip with your special one in the month of February, avoid disputes over previous transgressions, and grant another opportunity.
If we analyze life and family, Virgo individuals will have regular outcomes this year, says the Virgo love horoscope for 2023. You could be forced to leave your family behind for any reason.
The bond between the brother and sister will continue to really be beautiful. Elderly people will probably encourage you to advance in life. The event may create a joyful spirit inside the family.

Uncover all Challenges and Unwanted changes in your Life Graph. Get 2023 Reports
2023 Love Horoscope Virgo
Jupiter's journey after April this year can provide some excellent effects in a love connection, as well as an enhancement in your Virgo love life 2023 and a joyful love marriage.
The month of May advised you to stay out of conflicts and reject any romantic proposals. Those of you who are in a genuine relationship are urged to learn patience while Mars is in motion before making a commitment for love or marriage, as the celestial conjunction is not extremely ideal to bring about the outcome you are hoping for. Ask for Free Compatibility Report.
The months of July and August may yield desirable outcomes for love marriages as well as pleasant responses to partnership proposals.
Mars might make unexpected relationship offers, but Ketu's impact on your current relationship can cause delays or unwelcome obstacles. Don't ignore your intuition since it will lead you on the proper route as predicted by the horoscope Virgo love 2023.
Sun and Rahu may have a clandestine connection. Those of you who are in a secret love connection should exercise caution since the involvement of parents and siblings might create difficulties in your relationship with your partner.
Talk to an Astrologer Now and Get 100% Cashback on your First Recharge