Virgo Horoscope 2023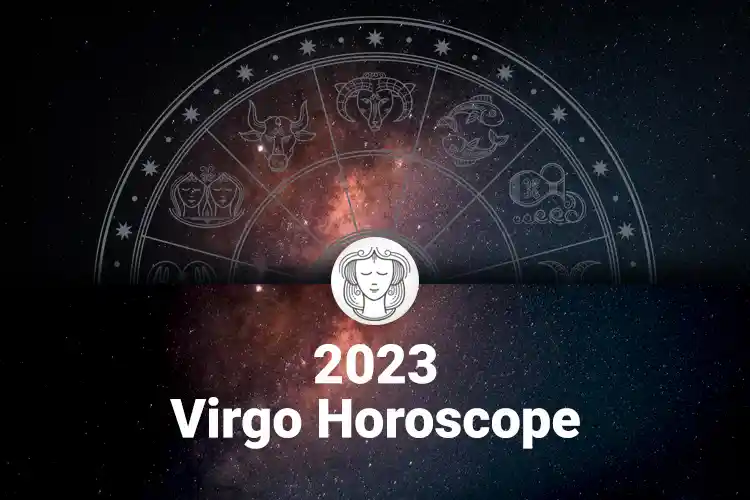 Overview
You will need patience and attention on a personal and professional front, as well as your health, in the first and last quarter of this year. In the second quarter, you can spend time with family and friends. Saturn and Rahu both require more effort and a positive approach on both a personal and professional level. Jupiter will bring happiness in the second quarter through promotion, marriage, and childbirth. In the last quarter, Venus and Ketu advise you to pay attention to your relationships and financial matters. You shouldn't be hasty in taking a financial decision from new or unknown people during this year as Saturn and Rahu indicate, expert advice can give you the right direction. As indicated by the movements of Mars and Mercury, you will be able to earn money from traveling this year.
Love & Relationships
You should avoid arguments and relationship proposals during the month of May. If you are in love with someone, it is advised that you wait before making a proposal because the planetary alignment is not favourable for you to receive what you are expecting. July and August may bring positive results in terms of love marriages as well as a positive response to a relationship proposal. Rahu and Sun can have a secret relationship this year. Those of you in a secret love relationship need to be cautious because the interaction between parents and siblings can cause challenges. It will be a good year for those who wish to convert their love relationship into marriage this year. Occasionally, a relationship needs revitalization, so you need to communicate your feelings. Jupiter indicates that written communication will give you the opportunity to revitalize your marital relationship this year. In terms of a love relationship, the planetary alignment may delay the expected results this year.
Relationship distance can be caused by ego clashes, communication gaps, and miscommunications, so avoid unnecessary arguments and negative thinking when in a relationship. In the workplace, commitment and deadlines are vitally important. Prioritize your tasks so you don't become a workaholic or stressed out as a result of overload.

Know your real strengths, health issues, weaknesses, abilities, and talents. Know your Zodiac Signs
Virgo Horoscope 2023 - Business and Money
During the third quarter, Ketu and Mars can cause some stress in the family business, so try to remain patient and have a positive attitude when answering questions. During the month of October, you should be attentive when meeting senior authority figures. During November, Venus and Ketu advised you to avoid any argument with a female colleague at work. The planets indicate a successful career in research or legal work this year. The relationship with the senior can become argumentative, but your positive approach will help you.
If you are patient and intelligent, your luck will be with you for this year. Stress can be caused by office politics. It is important to be attentive to opportunities that may come your way regarding the new job. As Jupiter and Rahu indicate, you can miss a good job opportunity or new projects related to your business due to ignorance or miscommunication. Their mother will assist the student in their studies. Your moral education and determination will help you achieve the desired result in your examination.
Uncover all Challenges and Unwanted changes in your Life Graph. Get 2024 Reports
Books & Boards
Despite some obstacles in higher education, the first quarter can be successful. Due to your study, you will have to travel far from home. It's good to do group study to clear your doubts, but don't argue with anyone in the second quarter. Your business that has anything to do with language courses, education, or learning skills will do well this year. If you don't want to get into an argument with your friends, do your own studying instead. Stress can have negative effects on health.
You will improve your study skills by learning a new skill. Competitive examinations may bring good news. Avoid getting involved with the wrong company or friends. Fashion and the arts will bring success. Research-related work can provide you with travel opportunities and success in your education. Your female friends will assist you with your studies and research. Students can succeed in distance learning courses. Jupiter and Saturn suggest you should meditate and exercise regularly in order to protect your health and mental well-being.
Share Your Problem, Get Solutions