Virgo Career Horoscope 2023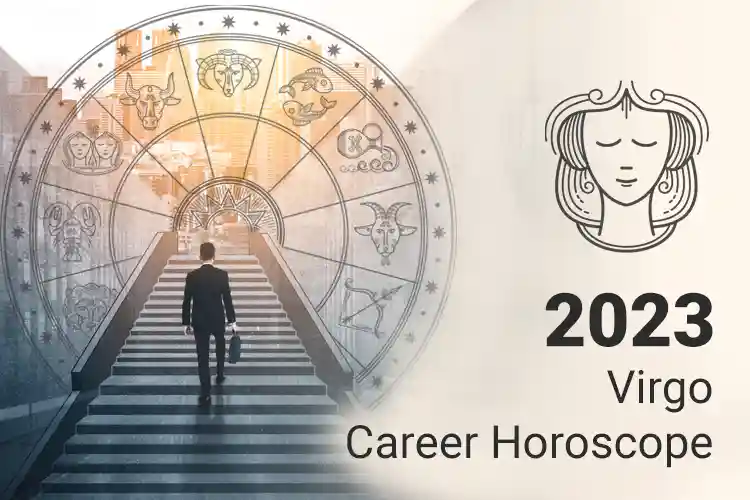 In this year's third quarter, Ketu and Mars will provide some stress for family businesses, so it is advised to be patient and positive while giving an answer. During the month of October, you should be attentive when meeting senior authority figures. In November, Venus and Ketu suggest you avoid getting into an argument with a female colleague at work. Commitment and deadlines will play a major role in the workplace. You should work on priority-based tasks so that you do not become a workaholic or stressed out from your workload.
Keep on Contributing Your Best and Positive Results will Follow
In the event that you are in a partnership business, you are probably going to have a few disputes with your partner this year. You are recommended to resolve these differences before it directly begins influencing your work. Your persistent efforts and endeavors put in your work during the last few years will now show you the results. Your bosses and seniors would not just give you recognition and appreciation but there are high probabilities that you may get a very good appraisal along with promotion. In the year 2022, you will start sensing your professional life coming back on track after some constant troublesome years.

Be Precautious About Goodness and Carelessness
There can be short-distance traveling related to your work. Some important meetings and presentations at the office can be there. You may disagree with your superiors at work due to the Jupiter and Mercury movements. Try to avoid argument and take rejection to maintain peace of mind. You may need to spend some money on the family business or have some legal work done. Government support can sometimes be delayed, so you need to be patient. Things will gradually improve, and you'll be able to get the expected results and feel comfortable at work. Rahu and Jupiter suggest you pay attention to paperwork and also don't overlook the verification procedure before submitting your work.
Know your real strengths, weaknesses, abilities, and talents. Know your Zodiac Signs
The movement of the sun may give a different idea to your senior, which can lead to ego clashes. You need to work with a polite approach. There can be transfers or changes in the workplace. New people may come in contact with you who may be helpful in the future. Some of you might need to travel related to your business or job. Venus indicates that you should conduct an analysis before starting your business. It is not a good time for business owners to make major investments.
Explore the Professional Opportunities
In a family business, there can be ups and downs, so this year is the time to take each decision with patience. Careers related to research or law will be successful as indicated by the planets. The relationship with the senior can become argumentative, but your positive approach will help you. For this year, your luck is going to be with you, you just need to be patient with your intelligent approach. Office politics can give stress to you.
You must be alert to the coming opportunities related to the new job, or else, due to your ignorance or miscommunication, you can miss out on a good job opportunity or a new business opportunity as Jupiter and Rahu indicate. Your work may require some of you to travel unplanned. You might get a sudden increase in work from a new client if you are an independent professional or freelancer. This will be an excellent year for those who are intending to launch a new business or start-up. Desired outcomes and profits from the business will probably be flowing so keep calm.
Talk to an Astrologer Now and Get 100% Cashback on your First Recharge