Taurus Finance Horoscope 2023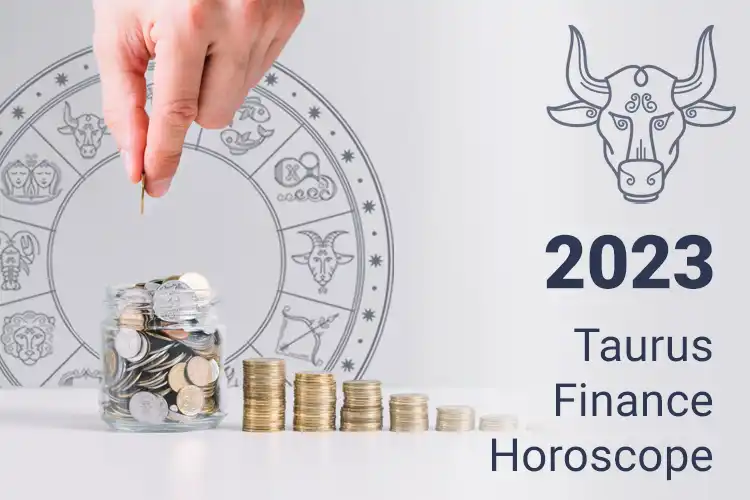 Analyse the requirement and then apply it for savings and expenses. Taurus Finance Horoscope 2023 involves planning before investing.
Luck Favours you in Money Related Matters: Taurus 2023 Financial horoscope
This year seems to give the fulfilment of desire related to money as well as finance which might help you to attain what you want. The last phase of this year shows some planetary movements which seems to give financial shortage. Thus it is advised to you to have a proper plan based on priority and it is also important to save money so that you can manage the financial work with expected savings. It also seems like some unplanned expenditure might hit you so it is important for you to manage your finances as suggested by Taurus 2023 financial horoscope. Blessings of Jupiter are with you and might give you good support of luck in terms of money. You might also get the right intelligence to make the proper investment in the second quarter of this year.
Prior Planning is Needed for Investments
Saturn might give financial gain to you if you plan in a proper way with right decision-making ability. The months of March and April might turn out to be crucial for you and you might get unplanned expenditure. Taurus finance Horoscope 2023 advises you to have a prior plan regarding your savings and expenditures. Some of you might get health-related expenditure or your expenses might include class/courses related to yoga and meditations. Religious activities might also add on to your expenditures this year with the transit of Jupiter and Rahu. The period of October and the first phase of November seems to give some health-related expenditure and also give debate or loan related issues that might give stress to you. The movement of Mars and Ketu in the last quarter of this year suggests that you need to avoid any aggressive or quick decisions related to any kind of investment. You might take expert advice to handle money related matters.
Taurus Finance Horoscope 2023 indicates Proper Research
During the month of March, you might get financial expenditure on religious work. It seems that some of you might get a foreign trip or travel-related expenditure. The month of April might give unnecessary travelling expenditure. During the month of June, you need to avoid getting influenced by others before making any kind of major investment. Have proper research and planning while investing money on big projects of property. Jupiter and Venus movement in July might give small get together and party related expenditure. The Month of November might also add on your expenses on family and in-laws. The business people need to be attentive during the months of October and November before taking a big amount of loan as indicated by Taurus 2023 financial Horoscope.

Overview: Taurus 2023 Financial Horoscope
Those who are studying might get expenditures related to foreign-related courses. The mid-phase of this year might give expenditure and happiness with the blessings of Jupiter. Marriage and a small celebration might also add onto your expenditure. Long term savings are suggested by Jupiter, Saturn and Rahu movement. It seems that you might get health-related expenses because of Rahu. Rahu and Ketu movement suggests getting a long term insurance plan which might save your hard-earned earnings. You might get a good return from your previous investments. Some of you might be delayed to be clear on financial matters or property matters related to your home town. This year might bring good luck to you but you need to be careful before making any kind of major investments.
Share Your Problem, Get Solutions