Libra Finance Horoscope 2023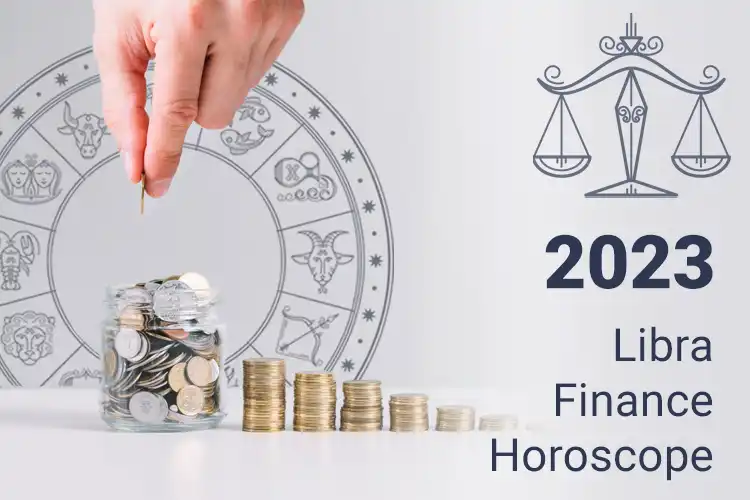 Complicated issues might be dealt with in an efficient manner by planning expenses in a proper way. Libra Money Horoscope 2023 yields future benefits.
Strategic Financial Plan is Needed: Libra 2023 Finance Horoscope
The year seems to be quite favourable for your finances as well as money related matters. In the beginning of this year, you need to clearly decide all your financial goals so that you might be able to manage them well. Saturn seems to demand you to have a solid plan and manage finances as per Libra Finance 2023. There is a possibility that the money that you have earned might get a new dimension. The transiting Venus indicates that there is a possibility of some accidental events which might take place. This might probably disturb your financial position in the beginning. Get your free yearly report 2023 and use that to operate with a clear strategic financial plan.
Better Earning Opportunities suggests Libra Finance Horoscope 2023
There might be a good inflow of money as the year progresses. Transiting Jupiter foretells that the monetary investments you make around the month of February might yield many benefits in the future as indicated by Libra money Horoscope 2023. The transiting Saturn might cause some delays in your financial plans. You might find that there is some shortcoming to this plan around the month of March. Also, you might feel that income is less than your expectations. But gradually, with the favourable planetary transitions you might get better earning opportunities.
Dealing Complicated Financial Situation
Mercury indicates that due to the lack of decisiveness, you might constantly remain confused due to which some important financial work might get stuck. The impact of transiting planets might be favourable during the latter half of this year.

There might be some good opportunities to raise your financial strength around the month of July. You might be able to make good money due to great opportunities coming your way as suggested by Libra Finance Horoscope 2023. Your financial situation might also become stronger. The impact of Mercury indicates that you might be able to deal with some complicated financial situation in a very efficient manner.
Good Earning Opportunities
The period till September might remain favourable and you might see a good flow of income. You might spend your expenses on auspicious work. However, Mercury indicates that your wavering mind might become financially harmful and lead to economic losses so it is necessary to be careful around the month of September. However, you might also be able to implement some of your pending plans during the latter part of this year from October. The transiting Jupiter would expand your horizon and lead you to better earning opportunities around the month of November. This time seems to be great to learn new things which might give you financial benefits. You just need to plan everything carefully!
Overview: Libra Money Horoscope 2023
Saturn seems to demand you to make systematic investments to derive desired financial growth. It might increase your cash flow, income, and your earning powers. The impact of South Node indicates that some old issues might demand your attention but you might be able to resolve such issues efficiently. The areas you work on might expand leading you to better earning opportunities around the year end suggests Horoscope Libra Finance. The ending part of this year might be a good time for long-term financial planning and strengthening your financial status by using all the available resources efficiently. You might get Free Janampatri and know about your Finances from our expert Astrologers. To handle finances is a major task and with expert advice one might handle it more efficiently. Also, Libra Finance Horoscope 2023 suggests you plan your expenses carefully.
Share Your Problem, Get Solutions