Leo Love Horoscope 2023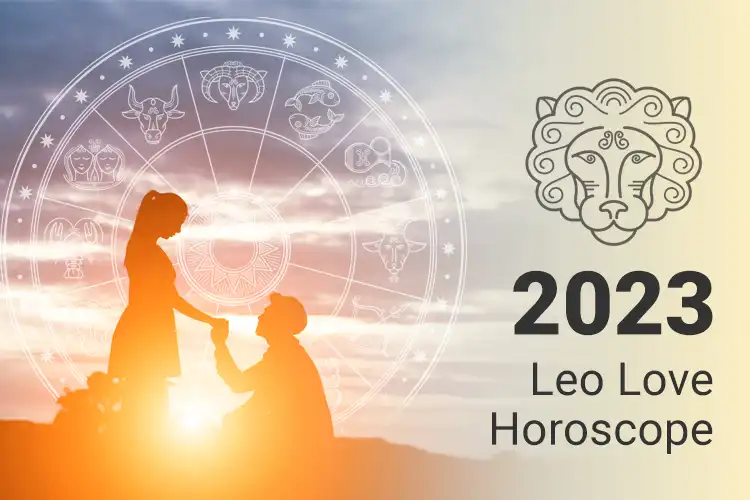 Leo Love Horoscope 2023: A Beginning For New Relationship
The year 2023 has lots to offer to Leo individuals. Leo 2023 love horoscope will bring unexpected things into your life. This next year will bring about a lot of changes in your life, yet everything will be worthwhile. Your romantic life will vary throughout time, but everything will come together in a lovely love tale in the end.
Aside from the love component of life, a lot of other things will impact your life fundamentally and aid in your personal development. Even if you experience tension or a mental breakdown, keep in mind that this year is the year you discover more about yourself. And it's here to impart life lessons to you.
The year 2023 seems good for individuals who want to settle in life. The presence of planets such as Venus and Jupiter will grant your love and marriage wishes. Some of you may be successful in meeting your mate. However, you should pay special attention to a romantic connection throughout the months of March, September, and October.
Effects Of Planetary Movements: Achieve Success In Relationship
According to horoscope 2023 Leo love and relationships might go through certain obstacles because of Saturn. While the presence of Rahu might cause unexpected disputes with your companion. Saturn and Rahu give you sensible advice to keep outsiders out of your intimate relationships.
Singles who want to move further in their relationship can get married in 2023. Jupiter is poised to bless love marriages, but the best results will arrive after the very first half of the year. With the movement of Mars in the zodiac sign, some individuals can settle abroad for better opportunities.
In the month of March, you need to be attentive with your communication with your in-laws and avoid arguments because the Mercury movement can give unnecessary stress and argument in a relationship. The month of March can give a sudden break in love life so you need to be attentive to your decision.

Know your real strengths, weaknesses, abilities, and talents. Know your Zodiac Signs
Leo love life 2023- Conflicts Or Happiness?
There can be some disagreement in thought with the spouse which can give stress. This can affect your marital relationship so be cautious with your speech and be polite with family and spouse too.
You should not have negative thoughts about your family and spouse. This can give sudden arguments and challenges in the marriage relationship. Rahu and Sun also advised you not to get dependent on luck in terms of a love relationship and to have a direct conversation with your partner related to commitment for a long-term relationship.
Uncover all Challenges and Unwanted changes in your Life Graph. Get 2023 Reports
An Overview Of Leo's Love & Relationship Horoscope 2023
Success in a love marriage is influenced by Mercury. The second half of this year may bring distance and misunderstanding in relationships due to the motion of Saturn and the Moon. You might be able to take a little vacation with your lover.
There will be a means of exchanging and communicating feelings of love. Your connection will grow stronger as a result of this. Your family life may be revitalised by spending some quality time with your kids and taking a short trip together.
Mars encouraged you to be patient when starting a relationship. In your romantic life, try to avoid delivering a fast or forceful response. In the month of September, the Moon and Ketu transit is not beneficial for the partnership.
Jupiter and Rahu might make an unexpected engagement request. Saturn and the Moon both imply a little gathering with your beloved's family. According to the 2023 Leo Love horoscope, the transition of Mars and Venus might bring new opportunities for both married couples and individuals.
Talk to an Astrologer Now and Get 100% Cashback on your First Recharge